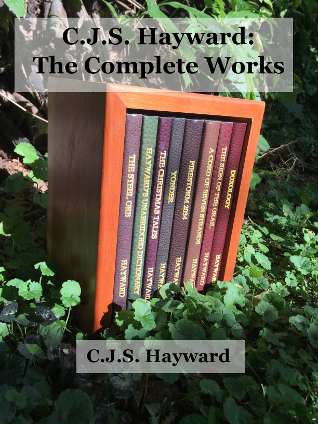 Zen and teaching mathematics
As a graduate student in math at UIUC, I had full teaching responsibilities for a general education class second semester. I tried in good faith to make as much of a mathematical paradise as I could, and it failed as a communication failure because of my lack of empathy.
What was essentially going on in the class, without my realizing it in such terms, was that I was that I was trying to break the mind of "MSM" (the math department acronym for "mindless symbol manipulation"), somewhat like a Zen master trying to break the mind of reason with koans such as "What is the sound of one hand clapping?" Now I had some interest in Zen, and asked my advisor about creating a Zen mathematics, but I did not consciously connect my teaching of the class with Zen. In retrospect, I wish I had. I don't think that I was wrongly acting out of what I had read in Zen koans but I do think I was drawn to Zen because I thought in something of the same way. Orthodox Zen might deny that I was in any sense acting in Zen, and would presumably be right if they made that assertion, but my #1 priority in what I did was to break the mind of "mindless symbol manipulation."
What I failed to understand was how different people think, and how differently I thought. Some of what I did might have been appropriate in another class, but this was not a weedout class or a class for math majors. I did keep my supervisor in the department informed of what I was doing and kept on the same page as him, but I didn't understand that "mindless symbol manipulation," which was present in the department's assigned text I was working from, is perfectly appropriate to many people to have as their take-away from a math class, especially a general education class for non-majors. Possibly the way I taught it would have been entirely appropriate for a weedout class, but I was not teaching at the class's freshman level.
I'm wary of comparing myself to a Zen master because in many circles I moved in, Zen was respected and comparing yourself to a Zen master is a way of saying, "I'm really something!" But here I really was acting like a Zen master in a way that was not helpful. Possibly this was a Zen made dumber or an ersatz Zen, but the ways in which I was like a Zen master made my teaching worse.
I would comment incidentally that I have had contact with Zen classic texts but not the living and dynamic tradition. I do not consider myself "enlightened" as a Zen practitioner would use the term, but the Zen pedagogy works for teaching Zen. I do not know how that tradition works in its live and dynamic form, but the tradition is transmitted successfully from generation to generation, from successful masters to successful novices (and yes, I know that a Zen practitioner would say that people get enlightenment from themselves, and perhaps that the goal of a master is to create conditions where novices will realize enlightenment for themselves).
Whether my failure in Zen-like teaching was a failure in being like Zen, I don't know. I don't know that Zen pedagogy has only a semester to enlighten pupils, or who are taking one class as part of a liberal arts educational package deal. But in any case, the extent to which my de facto pedagogy had common ground with Zen was a sincere communication failure that I was out of place TA'ing a math class at an American university.
A more recent communication failure:
Almost all communication with Roman ecumenists
Perhaps my greatest failure communicating with Roman ecumenists has been in An Open Letter to Catholics on Orthodoxy and Ecumenism, where I wrote:
To Catholics who insist that we share a common faith, I wish to ask a question that may sound flippant or even abrasive. A common faith? Really? Are you ready to de-canonize Thomas Aquinas and repudiate his scholasticism?
This question has been met with far more fury than Romans have given anything else I ever said. But I wish to ask a specific followup question:
Do you think I asked that question because I really thought that Rome would answer by abolishing Thomism?
No.
My false hope was that at least some Romans would answer that Ok, some Orthodox have reasons to spurn our ecumenical advances because we do not believe the same in all Orthodox essentials.
Orthodox has essentials that are not known to many Romans, and one of them is that systematic theology is heresy, including all Thomism and all Scholastic theology.
If Thomism is structural to Rome (and I have read Thomas Aquinas at length and studied him as a graduate student), and is simply off-limits to Orthodox, this is an Orthodox essential that Rome will not share.
Some of the flames have said it is asking too much to ask Rome to part with Thomas. But I am not seriously asking that Rome change the place of Thomism. I am asking that Rome respect a difference, and one that is essential to Orthodoxy.
Later on in An Open Letter to Catholics on Orthodoxy and Ecumenism, I followed up on the older quote:
Am I seriously suggesting that Rome de-canonize Thomas Aquinas? Not exactly. I am trying to point out what level of repentance and recantation would be called for in order that full communion would be appropriate. I am not seriously asking that Rome de-canonize Thomas Aquinas. I am suggesting, though, that Rome begin to recognize that nastier and deeper cuts than this would be needed for full communion between Rome and Orthodoxy. And I know that it is not pleasant to think of rejoining the Orthodox Church as (shudder) a reconciled heretic. I know it's not pleasant. I am, by the grace of God, a reconciled heretic myself, and I recanted Western heresy myself. It's a humbling position, and if it's too big a step for you to take, it is something to at least recognize that it's a big step to take, and one that Rome has not yet taken.
I spelled out the point. I did not think it realistic to ask Rome to get rid of Thomas Aquinas. I asked for recognition of differences. And not one Roman reader has read the text enough as intended to at least recognize an attempt to bring recognition for difference.
Rome is sincere in saying that Orthodox and Roman have a common faith and agreement on all essentials, but they are Rome's essentials!
If I may make a half-risqué point, one of the major realizations tucked into C.S. Lewis's "mere Christianity," one of the realizations that the prophet of "mere Christianity" realized is that what is essential differs between camps and confessions.
Evangelicals who claim agreement with Rome on all essentials commonly differ from "the Reformers" by holding to something key Reformers reject, namely the teaching that St. Joseph the Betrothed and the Mother of God had an ordinary, physical marriage, and those called Christ's brothers and sisters by the Gospel are Jesus's half-brothers and their natural children after the flesh. But they are being entirely sincere in saying they agree with you in all essentials, because this point is a very minor point to those who believe it. And that is what you do to Orthodox when you claim to agree on all essentials.
Some have said, "Diplomacy is the art of politely letting the other party have it your way," and without dissimulation this is part of what others have done. Rome has decided that it's OK to say the Creed with or without the Filioque clause; I have only read one Roman ecumenist call on fellow Romans to drop the Filioque as a needless antagonism towards Orthodox. But, however much you consider it appropriate to ask Orthodox to follow suit and agree that it's OK to say the Creed with or without the Filioque clause, this would represent a profound shift to Orthodox. The Roman expectation that "agree to disagree" postures by Rome should have Orthodox rightly be asking small changes in practice may fit Roman conceptions of fairness, but the difference you are accepting Orthodoxy to accept is profound, kind of like the Protestant "You do it your way and I do it my way" about St. Joseph and the Mother of God is asking you to accept a profound difference. A response of "You have no idea what Thomas means to us" is assuming I was trying to ask a reasonable asking price for reconciliation—and not realizing that I do understand something of his importance in Rome, and was trying to articulate a difference.
I'm deliberately not covering other areas of difference because that one is enough and I want to slightly reduce the chafing this causes a Roman reader.
But let's look at something more closely.
The ten thousand dollar question
Did this communication really fail?
Did it fail by being too Zen-like, or perhaps too much like Zen made dumber?
One classic koan says something like,
A master asked a novice why he was meditating.

The novice said, "I am meditating so I will be enlightened."

The master started to polish a tile.

The novice asked, "What are you doing?"

The master said, "I am polishing this tile to make it a mirror."

The novice said, "You can't make a tile into a mirror by polishing it!"

The master said, "And neither can you make a mind enlightened by meditation."
As in other koans that drew me, the master earned his pay by delivering what classical hackers call a "clue-by-four." The master delivered a jolt, or more loosely a spark that could light a fire.
In writing this I have decided to try to work out a warning label for this and "The Church Must Breathe with Both Lungs" Is Rome's "Amos and Andy" Show, essentially saying that these pieces remain posted because of what Orthodox readers may take from it, and I don't think they are beneficial to Romans to read. But if I was not right to post these articles publicly, I believe the first article was entirely appropriate for the audience it was first written for.
There was one Roman priest-monk who had corresponded with me a bit, and he offered to give me an ecumenical article that he explicitly told me was written in a way that was "sensitive to Orthodox concerns."
I was puzzled, but a bit wary, but tried to be open to it. I remain at a loss for what he meant by "sensitive to Orthodox concerns." But it there were two salient features that stood out:
It presented Orthodoxy and Rome as identical in all essentials.
It did not, anywhere, ever, acknowledge even the existence of Orthodox concerns about union with Rome without necessary and essential requisites to any appropriate restoration of communion.
And in that context, I was right to write a strongly worded clue-by-four.
He responded with the longest intense flame and ad hominem against me personally and against Orthodoxy that I've read. And he was sharply surprised when I asked him not to trouble me further.
Really, "but whoever would be great among you must be your servant, and whoever would be first among you must be slave of all" and "Noblesse oblige."
If he is going to be a Roman hieromonk speaking with a lay Orthodox author who has not identified as ecumenist, he should not expect an Orthodox lay author to agree that Rome and Orthodoxy are the same in all essentials. If he in fact does spout a piece that he labels as sensitive to Orthodox concerns and completely fails to acknowledge any Orthodox perception that Orthodoxy and Rome differ in things Orthodoxy considers essential, he should not be surprised to receive a strongly worded clarification in response.
And on that point the clue-by-four did something. It jolted enough life into him that he did not begin to defend his position that there are no essential-to-Orthodoxy differences between Orthodoxy and Rome. And he called me one of the "hardliners" that ecumenist Orthodox had warned him about in explaining Orthodoxy's true baseline, or at least what they presented as Orthodoxy's true baseline.
It is the opinion of some that ecumenism is the ecclesiological heresy of our day. It is true enough that I don't really know what the #2 contender is for being the ecclesiological heresy of our day. (Perhaps jumping from one non-canonical right-wing jurisdiction to another in the hope of finding at last a sanctuary from ecumenism?)
Furthermore, it is not just an opinion among laity that ecumenism is flawed. A local council in my jurisdiction said the following,
Those who attack the Church of Christ by teaching that Christ's Church is divided into so-called "branches" which differ in doctrine and way of life, or that the Church does not exist visibly, but will be formed in the future when all "branches" or sects or denominations, and even religions will be united to one body; and those who do not distinguish the priesthood and mysteries of the Church from those of the heretics, but say that the baptism and eucharist of heretics is effectual for salvation; therefore, to those who knowingly have communion with these aforementioned heretics or who advocate, disseminate, or defend their new heresy of Ecumenism under the pretext of brotherly love or the supposed unification of separated Christians, Anathema!
Please don't read this as "This is what's wrong with Protestant ecumenism, but ecumenism between historic Churches as defined by Rome is squeaky-clean A-OK!"
My remark of "A common faith? Really? In that case, are you willing to decanonize Thomas Aquinas and repudiate his scholasticism?" is a koan, perhaps an ersatz koan.
It was meant to give a shock of reality to Rome's "Amos and Andy" show.
Whether I was justified publicly posting the post I wrote for that correspondent is debatable. However, it is the case that Rome has it stuck in their heads that Orthodox believe the same in all essentials, and everything save Orthodox recognition of the same is already in place for Orthodoxy to restore communion with Rome. And it really would be nice if Romans could acknowledge that there are unreconciled differences, such as whether Thomas Aquinas is a doctor whose teaching is strustural, or whether (as one subdeacon I know preferred to call him) Thomas Aquinas is a "joker" who should not be followed in theology.
I would delicately suggest that at least before ecumenism was a driving force, Rome and Protestantism alike had their "friend or foe" system sensitized by the controversies manifest in the Reformation, and Rome's understanding of essentials is entirely along these lines. So Rome has a checklist of, "Do you believe in Sola Scriptura or do you believe in the authority of Tradition as well as Scripture alone?", "Do you believe that the Holy Mysteries are really and fully the body and blood of Christ?" and so on, and see that Orthodoxy answers all of these questions the same as Rome does, but these are not all the questions Orthodoxy considers important. The Orthodox categorical rejection of all systematic theology, including the system formulated in Thomas Aquinas's systematic theology, and less (or more) dramatically that the Orthodox Church does not feel entitled to change her philosophy and branding someone as (for instance) an Aristotelian is already more than halfway to "A hit, a very palpable hit!" (I might delicately point out that Rome's questions as described above do sometimes miss features of Orthodoxy. Orthodox believe the Holy Mysteries are fully the body and blood of Christ, as Rome believed before Aristotle was "the Philosopher," but the Thomistic, Aristotelian formulation of transsubstantiation is off-limits and may be seen as paradoxically paving the way for the Reformers to carry Aristotelianism's materialist dimension to its deeper end.)
Whether my communication was right or justified in seeking a "clue-by-four" may or may not be justified, and certainly if it was inappropriate to write, it was even more inappropriate to post publicly instead of taking a flamewar to email. However, I have not merely encountered a situation or belief that Rome is right and Orthodoxy is wrong about whether full justification exists for Orthodox to reciprocate Roman ecumenism. Rome may on some level recognize that Orthodox do no not return Roman advances, but since I have joined the Orthodox Church in 2003, I absolutely never recall a Roman acknowledging that Orthodox believe there are points essential to Orthodoxy that would justify refraining from restoring communion. What I have seen, for instance, is a website saying that Orthodox acknowledges that Rome has valid orders and valid sacraments, but just doesn't care about reunion. This didn't even say that Orthodox agree with Roman doctrine and all Roman essentials.
And if I'm not sure my posts should be available to Romans, I categorically believe they should be available to Orthodox who have been told by Roman ecumenists that Orthodoxy and Rome are identical in the only essentials that matter.
On that point, those posts, and this post, stay.