Satire / Humor Warning:
As the author, I have been told I have a very subtle sense of humor.
This page is a work of satire, inspired by the likes of The Onion and early incarnations of The Onion Dome.
It is not real news.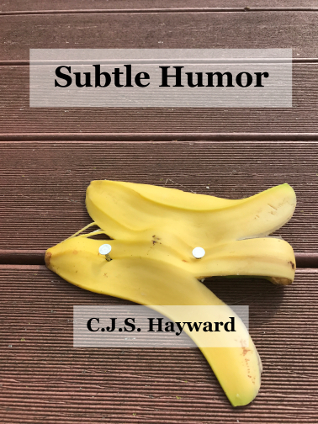 Anytown, USA. The Parish Council at St. Patrick of Ireland Very Antiochian Very Former Evangelical Orthodox Very Orthodox Very Orthodox Church is working hard to become more Orthodox, in all that it means to be Orthodox.
Fr. Joseph explains. "It's part of our Protestant heritage to turn outward in warmth and evangelism. But as an Evangelical Orthodox congregation, we realized that Orthodoxy is the fulness of what we were reaching for, and it's time to free ourselves from our Protestant heritage and become more truly Orthodox. True Orthodox know how to serve and even evangelize—as the monks did in Alaska—while remaining an inward-looking church that extends a rather chilly lack of welcome to visitors. We can turn a cold shoulder if we try."
As a result, the Parish Council will be holding a brainstorming session on ways to make the parish less friendly to visitors. The council will be handing out prizes for best ideas, including a thick accent, a long and bushy beard, and a series of motivational tapes on how to have a more lukewarm approach to morals.
Objections were raised in the parish to the effect that there was no Evangelical Orthodox Church in 19th century Russia. 19th century Russia was not available for comment.
Read more of Subtle Humor: A Joke Book in the Shadow of The Onion Dome, The Onion, and rec.humor.funny on Amazon.