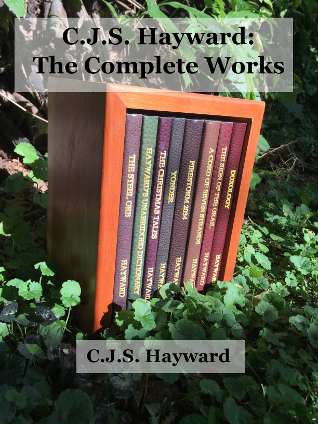 A journey to find eternal treasure
I am trying to reach monasticism and become a monk. I do not know that I will get there, but I am trying.
I expect that if I do arrive and God in his mercy grants my desires, I will be in a place with accommodations so Luddite that hot running water is not available. Whether I may have heating or cooling is unknown to me, although a common monastic preference is to try to avoid both. I will likely be one of very few English speakers around, and for all I know I may be the only American in my monastery. As a novice I will have people deliberately set out to strike my feelings, and above the confession that precedes Holy Communion in Holy Russia, I will be expected to tell my abbot all my thoughts every day.
And please understand that I am saying this neither in the hopes of receiving your admiration nor your pity. Quite simply, these are the terms of the highest privilege the Orthodox Church has to offer.
I yearn for all of this and pray that I may be strong enough, although that is not my point here.
A note on continuity
My point is about continuity of service from the website you are visiting now. I am trying to make arrangements so that my website, and electronic and paper books, will remain available without disruption. However, I do not see why an abbot would necessarily reconnect me to the Internet, or whatever exists then, before my website is long gone. Abbots may come to surprise monks again and again; it would be disappointing if they didn't. But whether I remain a blogger after becoming a monk is well outside my knowledge now, and furthermore not my concern, not if I have the faintest desire of becoming a monk.
Apart from my own spiritual path, there is the question of the materials on this site being available in a historical setting when at least one of my friends talk about the Digital Dark Ages, and techs have already said you should print out the photos you want to be able to keep, and we are decades past the point where technologically sophisticated museum curators have warned that they have information on computers in their museum, and they believe the information to be intact, but the knowhow and technology to actually access that information is already lost and gone forever. The second most Luddite warning about technology I've heard comes from computer programmer folklore: "If builders built buildings the way programmers write programs, the first woodpecker that came along would destroy civilization." (The first most Luddite statement is from the Sermon on the Mount: "Do not store up treasures on earth.")
Everything I've written that's worth reading is presently available on Amazon, and for that matter a good bit that isn't. The Bible says something about "Put not your trust in princes," and I do not regard my arrangement with Amazon as a permanent arrangement. Already in the Nazification of today's world we have reached a point where you can freely buy and sell Nazi memorabilia on Amazon, but Amazon dropped the Confederate flag faster than a hot potato without a single voice of the left crying out, "Censorship!" I see no reason why, ultimately, Amazon need be squeamish about lumping my work together with the flag of the Confederate States of America as abominations unfit for the present world.
I have tried to systematically collect my works into print form; the result of that is "The Complete Works" (Kindle, $3), with paperback volumes one, two, three, four, five, six, and seven ($20 each); also, The Seraphinians ($7) and the Classic Orthodox Bible ($25 paperback, $7 Kindle). As far as my own opinions about what is worth reading goes, as a rule of thumb, the collections I've considered worth keeping are more or less the ones I've taken the effort to make both a paperback and a Kindle edition. The work I consider the flagship of all the books I have to sell, and the one essential volume, is the flagship collection in The Best of Jonathan's Corner ($25 paperback, $3 Kindle).
Thank you for any purchases.