Paidion: I found some really interesting stuff about the Law of Attraction.
Aneer: What is it that you have found?
Paidion: This wonderful secret, the Law of Attraction, is a secret where if you understand how you attract what you think about… then you have the key to happiness!
Aneer: Have you seen what else the Law of Attraction could be?
Paidion: You mean the Law of Attraction could be more?
Aneer: Let me think about how to explain this…
Paidion: Did the Church Fathers say anything about the Law of Attraction? Or did the Bible?
Aneer: Where to start, where to start—the Law of Attraction says our thoughts are important, and that is true. Not just a little bit true, but deeper than a whale can dive. The Apostle writes:
Finally, brethren, whatsoever things are true, whatsoever things are honest, whatsoever things are just, whatsoever things are pure, whatsoever things are lovely, whatsoever things are of good report; if there be any virtue, and if there be any praise, think on these things.
Paidion: And there is something about "ask, seek, knock?"
Aneer: Yes, indeed:
Ask, and it shall be given you; seek, and ye shall find; knock, and it shall be opened unto you: For every one that asketh receiveth; and he that seeketh findeth; and to him that knocketh it shall be opened.
It is part of the Sermon on the Mount. But there is something that you may be missing about what is in the Sermon on the Mount, and something you may be missing about the Law of Attraction.
Paidion: Why? Is there anything relevant besides the Sermon on the Mount?
Aneer: Yes indeed, from the first pages of Genesis:
Now the serpent was more subtil than any beast of the field which the LORD God had made. And he said unto the woman, "Yea, hath God said, "Ye shall not eat of every tree of the garden?'"

And the woman said unto the serpent, "We may eat of the fruit of the trees of the garden: But of the fruit of the tree which is in the midst of the garden, God hath said, Ye shall not eat of it, neither shall ye touch it, lest ye die."

And the serpent said unto the woman, "Ye shall not surely die: For God doth know that in the day ye eat thereof, then your eyes shall be opened, and ye shall be as gods, knowing good and evil."

And when the woman saw that the tree was good for food, and that it was pleasant to the eyes, and a tree to be desired to make one wise, she took of the fruit thereof, and did eat,
The Law of Attraction is here. The very heart of the Law of Attraction is here. Have you read The Magician's Nephew?
Paidion: It is one of my favorite books.
Aneer: Do you remember what Jadis stole?
Paidion: How could Jadis steal anything? She was a queen!
Aneer: Then you have forgotten the verse when Jadis met a garden enclosed:
"Come in by the gold gates or not at all,
Take of my fruit for others or forbear,
For those who steal or those who climb my wall
Shall find their heart's desire and find despair."
The story gives a glimpse of the Queen Jadis finding her heart's desire: undying years, and undying strength. She found everything the Law of Attraction promises. If the Law of Attraction does anything, you can see it unfold in Eve choosing to be attracted to the fruit, or Jadis.
But undying strength was not the only thing in the picture. When Jadis ate that apple, she might never age or die, but neither could she ever live again. She cheated death, perhaps, but at the expense of Life. Which is to say that she didn't really cheat Death at all. And she damned herself to a "living" death that was hollow compared to her previous life she so eagerly threw away.
Paidion: So you think Eve was like Jadis? Halfway to being a vampire?
Aneer: Paidion, you're big on imagining. I want you to imagine the Garden of Eden for just a moment. Adam and Eve have been created immortal, glorious, lord and lady of all nature, and Eve tastes an exhilirating rush that has something very vampiric about it: a moment passed, and the woman who had never known pain found the seed of death deep inside her. And in a flash of insight, she realized something.
Paidion: What is it she realized?
Aneer: She had the seed of death eating away at her. Nothing could stop her from dying. And her deathless husband would watch her die.
Paidion: A sad end to the story.
Aneer: What do you mean?
Paidion: But it's a tragedy!
Aneer: It may be tragic, but how is it an end to Adam's story?
Adam was still deathless. He would live on; did you assume he would be celibate, or that Eve envisioned God to never provide him a wife to share in blessed happiness?
Paidion: Look, this is all very impressive, but is any of this really part of the ancient story?
Aneer: I cut off the story before its usual end. The end goes surprisingly fast:
And when the woman saw that the tree was good for food, and that it was pleasant to the eyes, and a tree to be desired to make one wise, she took of the fruit thereof, and did eat, and gave also unto her husband with her; and he did eat.
Paidion: Why? Is this just Eve's… solution… to… the… problem… of… Adam's… [shudder]
Aneer: Do you think your generation is the first to invent jealousy?
Paidion: But can't the Law of Attraction be used for good?
Aneer: When people speak of the Law of Attraction, it always sounds like the unearthing of the key to happiness.
Paidion: But what else could it be once we are attracting the right thoughts?
Aneer: What, exactly, are the right thoughts might be something interesting to discuss someday. But for now let me suggest that the Law of Attraction might be something very different, at its core, from the key to happiness: it could be the bait to a trap.
The Sermon on the Mount truly does say,
Ask, and it shall be given you; seek, and ye shall find; knock, and it shall be opened unto you: For every one that asketh receiveth; and he that seeketh findeth; and to him that knocketh it shall be opened.
but only after saying something that is cut from the same cloth:
But seek ye first the kingdom of God, and his righteousness; and all these things shall be added unto you.
The Sermon on the Mount finds it unworthy of the children of a loving and providing God to chase after food and clothing—or cars and iPods or whatever—as if they have to do so because their Heavenly Father has forgotten their needs. God knows our needs before we begin to ask, and it's a distraction for us to be so terribly concerned about the things that will be added to us if we put first things first and last things last.
Paidion: But what is wrong with wanting abundance?
Aneer: Have you read Plato's Republic?
Paidion: No.
Aneer: Did you know that royalty do not touch money?
Paidion: Why not? It would seem that a king should have the most right to touch money.
Aneer: Well, let us leave discussion of rights for another day. But there's something in the Republic where Plato knows something about gold, and it is the reason why royalty do not touch money.
Paidion: And that is?
Aneer: Plato is describing the guardians, the highest rulers of an ideal city. And what he says about them is that they have true gold in their character: they have a truer gold than gold itself, and they are set apart for something high enough that they would only be distracted by handling the kind of gold that is dug up from the earth like something dead.
Paidion: But kings have palaces and jewels and such!
Aneer: Not in Plato's Republic they don't. The life of a ruler, of a king, in Plato is something like the life of a monk. It's not about having palaces of gold any more than being President is all about being able to watch cartoons all day!
Paidion: Ok, but for the rest of us who may not be royalty, can't we at least want abundance as a consolation prize?
Aneer: "The rest of us who may not be royalty?"
What can you possibly mean?
Paidion: Um…
Aneer: All of us bear the royal bloodline of Lord Adam and Lady Eve. All of us are created in the divine image, made to grow into the likeness of Christ and—
Paidion: So we are all made to rule as kings?
Aneer: Read the Fathers and you will find that the real rule of royalty is when we rule over God's creation as royal emblems, as the image of God. For people to rule other people is not just not the only kind of royal rule: it's almost like a necessary evil. Do you know of the ritual anointing of kings? In the Bible, a man is made king when he is anointed with oil. Such anointing still takes place in England, for instance. And when a person receives the responsibility for sacred work in the Orthodox Church, he is anointed—chrismated—and in this anointing, the Orthodox Church has always seen the sacred anointing of prophet, priest, and king.
Paidion: But this is just for priests, right?
Aneer: Paidion, every one of us is created for spiritual priesthood. Perhaps I wasn't clear: the anointing of prophet, priest, and king is for every faithful member of the Church, not just a few spiritual Marines. Chrismation, or royal anointing, is administered alongside baptism to all the faithful.
Paidion: And it's part of this royal dignity not to touch money?
Aneer: There is a very real sense in which Christians may not touch money. Not literally, perhaps; many Christians touch coins or other items, and so on and so forth. But there is a real sense in which Christians never have what you search for in abundance, because they have something better.
Paidion: Are you saying half a loaf is better than an abundance of loaves?
Aneer: I know a number of people who have found that an abundance of loaves is not the solution to all of life's problems. Easy access to an abundance of loaves can lead to weight issues, or worse.
May I suggest what it is that you fear losing? It isn't exactly abundance, even if you think it is.
Paidion: So am I mistaken when I think I want shrimp and lobster as often as I wish?
Aneer: Maybe you are right that you want shrimp and lobster, but you don't only want shrimp and lobster. You want to be able to choose.
Remember in Star Wars, how Luke and Ben Kenobi are travelling in the Millenium Falcoln, and Kenobi puts a helmet on Luke's head that has a large shield completely blocking his eyesight? And Luke protests and says, "With the blast shield down, I can't even see. How am I supposed to fight?" And then something happens, and Luke starts to learn that he can fight even without seeing what was in front of him, and Kenobi says, "You have taken your first step into a larger world."?
What you want is to have your ducks in a row and be able to see that you can have shrimp and lobster as often as you want.
What the Sermon on the Mount says is better than a way to do a better job of having your next meal right where you can see it. It says to put the blast shield down…
And take your first step into a larger world.
Paidion: I'm sure for a man of faith like you—
Aneer: Why call me a man of faith? I may not have all my ducks lined up in a row, but I have always known where my next meal is coming from.
Paidion: Well sure, but that's—
Aneer: Maybe everybody you know has that privilege, but a great many people in the world do not.
Paidion: That may be, but I still want abundance.
Aneer: May I suggest that you are reaching for abundance on a higher plane?
Paidion: Like what? What is this larger world?
Aneer: When you have the blast shield down over your eyes, what you receive is part of a life of communion with God. When you don't see where your next meal is coming from, and God still feeds you, you get a gift covered with God's fingerprints. You're living part of a dance and you are beckoned to reach for much deeper treasures. If you are asked to let go of treasures on earth, it is so your hands can open all the wider to grasp treasures in Heaven.
Paidion: Maybe for super-spiritual people like you, but when I've tried anything like that, I've only met disappointments.
Aneer: I've had a lot of disappointments. Like marriage, for instance.
Paidion: You? You've always seemed—
Aneer: My wife and I are very happily married. We've been married for years, and as the years turn into decades we are more happily married—more in love. But our marriage has been a disappointment on any number of counts.
G.K. Chesterton said, "The marriage succeeds because the honeymoon fails." Part of our marriage is that it's not just a honeymoon; my wife is not some bit of putty I can inflate to the contours of my fantasies about the perfect wife; she is a real person with real desires and real needs and real virtues and real flaws and a real story. She is infinitely more than some figment of my imagination. She has disappointed me time and time again—thank God!—and God has given me something much better in her than if she was some piece of putty that somehow fit my imagination perfectly. By giving me a real woman—what a woman!—God is challenging me to dig deeper into being a real man.
Paidion: So all disappointments make for a happy marriage? Because…
Aneer: I'm not completely sure how to answer that. We miss something about life if we think we can only have a happy marriage when we don't get any disappointments. Read the Gospel and it seems that Christ himself dealt with disappointments; his life on earth built to the disappointment of the Cross which he could not escape no matter how hard he prayed. But the Apostle Paul wrote about this disappointment:
Let this mind be in you, which was also in Christ Jesus: Who, being in the form of God, thought it not robbery to be equal with God: But made himself of no reputation, and took upon him the form of a servant, and was made in the likeness of men: And being found in fashion as a man, he humbled himself, and became obedient unto death, even the death of the cross. Wherefore God also hath highly exalted him, and given him a name which is above every name: That at the name of Jesus every knee should bow, of things in heaven, and things in earth, and things under the earth; And that every tongue should confess that Jesus Christ is Lord, to the glory of God the Father.
It is part of his glory.
If you have a disappointment, you have one problem. If you have a disappointment and you think that with such a disappointment you can't really be where you should be, you have two problems. Disappointments sting like ninety, but they can be drawn into something deeper and a richer life.
Paidion: So you'd rather be disappointed in life than get your way.
Aneer: Yes.
When I haven't gotten my way, that has been a stepping stone for a refinement on more than one level, a refinement in what I sought and what I wanted. I've gotten better things than if I always had a magic key that gave me what I thought I wanted. St. Paul said, "When I became a man, I put childish things behind me."
Paidion: Am I being childish if I wish the Law of Attraction could get me what I want? If I dream?
Aneer: What the Law of Attraction is a way to satisfy the kind of things childish people set their hearts on. Always getting your way is not an unattainable dream. Always getting your way is not a dream at all. Always getting your way is a nightmare. It is the nightmare of succeeding at being a spoiled brat where others have grown up in all the disappointments you hope to dodge.
Paidion: Is virtue its own reward?
Or is it just the consolation prize when you do the right thing even if you don't get a real reward?
Aneer: Let us return to Plato again.
Elsewhere in the Republic, some people say some questionable things about goodness. Someone says, for instance, that what is good is whatever the stronger group wants, or something like that. And so someone asks if there's anything a good man has that the evil man does not.
Actually, the question is put much more strongly than that. We are asked to suppose that an evil man has every worldly benefit—a good name, wealth, good children, everything in life going his way. And let us suppose that the good man gets quite the opposite: he is slandered and betrayed, loses everything, is tortured, and is finally crucified. Can we still say that the good man has anything the evil one does not?
Paidion: If that is the case, it's hard to see that the good man has anything valuable that the evil man does not.
Aneer: He has goodness.
Paidion: Well, yes, but besides—
Aneer: Paidion, how would you like to have all of the wealth in the world and the health with which to spend it?
Paidion: No thanks!
Aneer: Meaning that on those terms, no man in his right mind would choose any amount of wealth!
Paidion: Sure, if you have to spend all the money on doctor bills…
Aneer: All right.
Let's suppose you don't have to spend any of it on doctor bills. Suppose you're a billionaire with all kinds of free medical care, and with your billions of dollars comes the worst of health and the most atrocious suffering for the rest of your mercifully short life. Billions of dollars must be worth that, right?
Paidion: Does this relate to Plato?
Aneer: Yes—
Paidion: Are you saying that the evil man had bad health? You didn't mention that at first.
Aneer: Well, that depends on what you mean by health. Externally, he had the best of health, I suppose, and the good man had terrible diseases. But the condition of being evil is the spiritual condition of being diseased, twisted, and shrunken. Even our English words like "twisted" and "sick" are signs of ancient recognition of evil as a spiritual disease. The evil man with worldly glory is the man who has all of the wealth in the world and the health with which to spend it—and the good man is the man who has nothing but his health. He has the one thing the evil man does not: his health!
Paidion: Is this about Heaven and Hell? Because however impressive they may be, we aren't there yet.
Aneer: Wrong. Heaven and Hell begin in this life. The eternal tree that forever stands in Heaven or Hell is planted and nourished in this life. The connection between this life and the next is a closer connection than you can imagine.
Paidion: All this sounds very wonderful, and I could wish it were true. For people like you who have faith, at least. I don't…
Aneer: Paidion, there was something that happened in The Magician's Nephew, before Queen Jadis attracted to her the deathless strength that she desired. Something happened before then. Do you remember what?
Paidion: I'm not sure what.
Aneer: It's quite memorable, and it has quite a lot to do with the Law of Attraction.
Paidion: I am afraid to ask.
Aneer: Let me quote the Queen, then.
…That was the secret of secrets. It had long been known to the great kings of our race that there was a word which, if spoken with the proper ceremonies, would destroy all living things except the one who spoke it. But the ancient kings were weak and soft-hearted and bound themselves and all who should come after them with great oaths never even to seek after the knowledge of that word. But I learned it in a secret place and paid a terrible price to learn it. I did not use it until she forced me to it. I fought to overcome her by every other means. I poured out the blood of my armies like water…

The last great battle raged for three days here in Charn itself. For three days I looked down upon it from this very spot. I did not use my power till the last of my soldiers had fallen, and the accursed woman, my sister, at the head of her rebels was halfway up those great stairs that led up from the city to the terrace. Then I waited till we were so close that we could not see one another's faces. She flashed her horrible, wicked eyes upon me and said, "Victory." "Yes," said I, "Victory, but not yours." Then I spoke the Deplorable Word. A moment later I was the only living thing beneath the sun.
Paidion: Are you saying that the Law of Attraction is like the Deplorable Word?
Aneer: The Law of Attraction is described in glowing terms but what is described so glowingly is that there's you, your thoughts, and a giant mirror called the universe… and that's it. Everything else is killed. Not literally, perhaps, but in a still very real sense. The reason you have not succeeded at getting what you want couldn't be because a powerful man, with his own thoughts and motives, is refusing something you want, much less that God loves you and knows that what you want isn't really in your best interests. The powerful man is just part of the great mirror, as is God, if there is anything to God besides you. The only possible reason for you to not have something, the only thing that is not killed, is your thoughts.
And how I wish you could enter a vast, vast world which is not a mirror focused on you, where even the people who meet and know you have many other concerns besides thinking about you, who have their own thoughts and wishes and which is ruled by an infinitely transcendent God who is infinitely more than you even if you were made for the entire purpose of becoming divine, and perhaps even more divine than if you are the only thing you do not lump into the great mirror reflecting your thoughts.
Paidion: But how shall I then live? It seemed, for a moment, like things got better when I paid attention to my thoughts, and things in my life—
Aneer: If you think it seems like your thoughts matter, perhaps that's because your thoughts really are important, possibly more important than you can even dream of. Perhaps there are other things going on in the world, but it is your thoughts that stand at the root of everything you contribute to the tree that will stand eternally in Heaven or as Hell. I don't know how to tell you how important it is to attend to your thoughts, nor how to tell you that what you think of as morality is something which all the wise go upstream and deal with at the source, in the unseen warfare of vigilant attention to one's thoughts. Little thoughts build to big thoughts and big thoughts build to actions, and spiritual discipline or "ascesis" moves from the hard battle of actions to the harder battle of thoughts. And thoughts aren't just about concepts; when I've had trouble getting a thought of doing something I shouldn't out of my head, sometimes I've reminded myself that what is not truly desired doesn't really last long. The Philokalia there, my point is that it is a lifetime's endeavor to learn how to pay proper attention to one's thoughts.
Paidion: Um… uh… did you say I was made to be divine? Did you mean it?
Aneer: Paidion, if being divine just means that there isn't anything that much bigger than us, then that's a rather pathetic idea of the divine, and I wouldn't give twopence for it. But if we really and truly understand how utterly God dwarfs us, if we understand what it means that God is the Creator and we are his creatures, and the infinite chasm between Creator and creature is then transcended so that we his creatures can become by grace what God is by nature—then that is really something and I would give my life for that way of being divine!
There is a hymn, of ancient age, that says, "Adam, wanting to be divine, failed to be divine. Christ became man that he might make Adam divine." Christ's life is an example of what it means to be divine: as a child he was a refugee, then grew up as a blue-collar worker, then lived as a homeless man, and died a slave's death so vile its name was a curse word. This is a tremendous clue-by-four about what true glory is. This is a divine clue-by-four about what Adam missed when he decided that reigning as immortal king and lord of paradise and following only one simple rule wasn't good enough for him.
And it is in this messy life we live, with so many situations beyond our control and so many things we would not choose, that God can transform us so that we become by grace what he is by nature.
Paidion: Aneer, can I ever enter the vast world you live in? It seems I have, well…
Aneer: Well?
Paidion: Chosen to live in an awfully small world, thinking I was doing something big.
Aneer: All of us have. It's called sin. Not a popular word today, but realizing you are in sin is Heaven's best-kept secret. Before you repent, you are afraid to let go of something that seems, like the Ring to Gollum, "my precious." Afterwards you find that what you dropped was torment and Hell, and you are awakening to a larger world.
Paidion: But when can I do something this deep? My schedule this week is pretty full, and little of it meshes well with—
Aneer: The only time you can ever repent is now.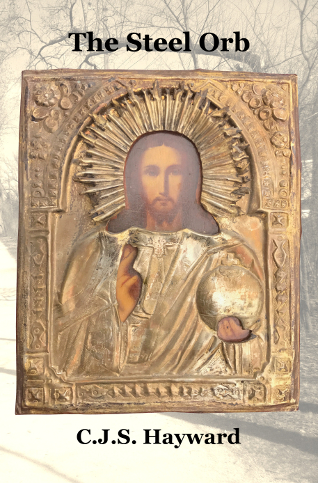 Translator's Introduction
In an era of political correctness, it is always refreshing to discover a new manuscript from Athanasius, a saint a bit like gentle Jesus, meek and mild, who told the community's most respected members that they crossed land and sea to gain one single convert only to make this convert twice as much a child of Hell as they were themselves (Matt 23:15). In an era of political correctness, Athanasius can be a breath of fresh air.
In this hitherto undiscovered and unknown work, Athanasius addresses a certain (somewhat strange and difficult to understand) era's idiosyncracy in its adulation of what is termed "creative fidelity." His own era seems to be saying something to ours.
Athanasius: On creative fidelity
What is this madness I hear about "creative fidelity"? For it is actually reported to me that whenever one of you talks about being faithful to tradition, his first act is to parrot mad words about how "Being Orthodox has never been a matter of mindless parrot-like repetition of the past, but always a matter of creative fidelity."? What madness is this?
Is creative fidelity the fundamental truth about how to be an Orthodox Christian? Then why do we only hear about this at a time when people love innovation, when the madness of too many innovators to mention poisons the air as effectively as the heretic, the Antichrist, Arius? How is it that the Fathers, who are also alledged to participate in this diabolical "creative fidelity", did not understand what they were doing, but instead insisted in one and the same faith shared by the Church since its beginning? Is this because you understand the Fathers better than the Fathers themselves?
Is the report of blasphemy also true, that to conform to people's itching ears (II Tim 4:3) you shy back from the divine oracle, "But I want you to understand that the head of every man is Christ, the head of a woman is her husband, and the head of Christ is God." (I Cor 11:3)? There is something the Apostle so much wants you to understand, and perhaps if you understood it better you would not go so far astray as to seek the living among the dead (Luke 24:5) in your quest for creative fidelity.
How is it that you seek the living among the dead (Luke 24:5)? Christ is the head of the Church (Eph 5:23), of every man (I Cor 11:3), of every authority (Col 2:10), of all things (Eph 1:22,) and God is the head of Christ (I Cor 11:3). Christ is the one head, and because of him there are many heads. The sanctuary is the head of the nave: the place where sacred priests minister meets its glory and manifest interpretation (for as the divine Disciple tells us, the Son has interpreted the Father (John 1:18) to the world) in the nave where the brethren worship. The archetype is the head of the image, the saint the head of his icon, and indeed Heaven is the head of earth. And it is the head whose glory is manifest in the body.
If both incorruptible and unchangeable Heaven is the head of corruptible and changeable earth and yet earth manifests Heaven, what does this say about this strange thing you laud called "creative fidelity"? Does it not say something most disturbing? Does the one and the same faith, alive from the days of the apostles, belong to the corruptible or the incorruptible? Is it not unchangeable?
What then of those adaptations you make—even if some are good and some are even necessary? Do they not belong to the realm of the changeable and the realm of the corruptible?
Which then is to be head? Is the corruptible and changeable to be the head of the incorruptible that suffers no change? Or rather is not the heavenly incorruptible faith to be made manifest and interpreted in the world of change? Such creative fidelity as there may be cannot be the head, and when it usurps the place of the head, you make Heaven conform to earth. Such a people as yours is very good at making Heaven conform to earth!
Listen to me. When you prepare for the sacred Pascha, how many fasts are there? One of you fasts most strictly; another is too weak to fast; another has an observance somewhere between these poles, so that there are several ways of observing the fast.
Are there therefore many fasts? Are there many Lords (I Cor 8:5) honored when you fast? Or is it not one and the same fast which one observes according to the strictest letter, another with more accommodation, and each to the glory of God? Now which is the head, the variation in fasting, or the fast itself? Are the differences in observance the spiritual truth about the fast, or the one fast to the glory of the One Lord? Or do you think that because the fast may be relaxed in its observance, the most important truth is how many ways it may legitimately be observed?
So then, as the Church's fast is the head of the brethren's fast, be it strict or not strict, and it is one fast in the whole Church, so also there is one faith from the days of the Apostles. This I say not because I cannot notice the differences between the Fathers, but because these differences are not the head. The one fast is the head of various observances and the one faith perfectly delivered is the head even of creative fidelity, which has always appeared when people pursue the one faith and which has no need of our exhortations. Have the Fathers shown creative fidelity when they sought to preserve the one faith? If you say so, what does that say about your exhortation to creative fidelity? Is it needed? Do you also exhort people to wrong others so that the flower of forgiveness may show forth? Or is there not enough opportunity for the flower of forgiveness without seeking it out? Show creative fidelity when you must, but must you seek it out? Must you make it the head? Must you make the Fathers wrong when they lay a foundation, not of each day's idiosyncracies in being faithful, but in the one faith that like Heaven cannot suffer change and like Heaven is what should be made manifest in earth?
Why do you seek the living among the dead (Luke 24:5)? Our confession has a great High Priest (Heb 3:1) who has passed through the Heavens (Heb 4:14) to that Temple and Tradition, that Sanctuary, of which every changeable earthen tradition is merely a shadow and a copy (Heb 8:5) and which the saints of the ages are ever more fully drawn to participate! Therefore, since we are surrounded by such a great cloud of witnesses and the Great Witness himself, let us also lay aside every weight, and change, and sin which so easily entangles, and run with perseverance the race that is set before us (Heb 12:1), changing that we may leave change behind!
Remember that you are not walking, as you say, the Orthodox System of Concepts, but the Orthodox Way. Remember that feeding the hungry (Matthew 25:35); is greater than raising the dead. Never let the lamp of your prayers go out (I Thess 5:17. Like the Father, be a father to the fatherless (Ps 68:5; Isa 1:17). All the brethren salute you (Rom 16:16; II Cor 13:13). Greet one another with a holy kiss (Rom 16:16; I Cor 16:20; II Cor 13:2; I Thess 5:26; I Pet 5:11).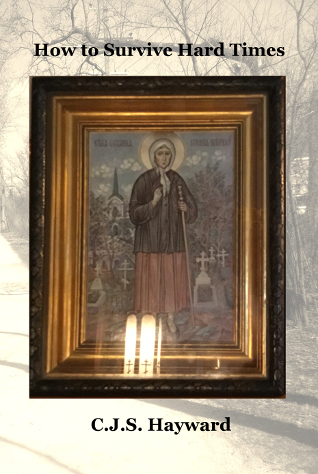 We stand in an arena, the great coliseum. For it is the apostles who were sent forth last, as if men condemned to die, made a spectacle unto the world, to angels and men.
St. Job was made like unto a champion waging war against Satan, on God's behalf. He lost everything and remained God-fearing, standing as the saint who vindicated God.
We are told as we read the trials in the Book of Job that Satan stands slandering God's saints day and night and said God had no saint worthy of temptation. And the Lord God Almighty allowed Satan to tempt St. Job.
We are told this, but in the end of the Scripture, even when St. Job's losses are repaid double, St. Job never hears. He never knows that he stands in the cosmic coliseum, as a champion on God's behalf. Never on earth does St. Job know the reason for the catastrophes that befell him.
St. Job, buffeted and bewildered, could see no rhyme or reason in what befell him. Yet even the plagues of Satan were woven into the plans of the Lord God who never once stopped working all things to good for this saint, and to the saint who remained faithful, the plagues of Satan are woven into the diadem of royal priesthood crowning God's saints.
Everything that comes to us is either a blessing from God or a temptation which God has allowed for our strengthening. The plagues by which Satan visited St. Job are the very means themselves by which God glorified his faithful saint.
Do not look for God in some other set of circumstances. Look for him in the very circumstances you are in. If you look at some of your circumstances and say, "God could not have allowed that!", you are not rightly accepting the Lord's work in the circumstances he has chosen to work his glory.
You are in the arena; God has given you weapons and armor by which to fight. A poor warrior indeed blames the weapons God has armed him with.
Fight therefore, before angels and men. The circumstances of your life are not inadequate, whether through God lacking authority, or wisdom, or love. The very sword blows of Satan glancing off shield and armor are ordained in God's good providence to burnish tarnishment and banish rust.
The Almighty laughs Satan to scorn. St. Job, faithful when he was stricken, unmasked the feeble audacity of the demons.
God gives ordinary providence for easy times, and extraordinary providence for hard times.
If times turn hard for men, and much harder for God's servants, know that this is ordained by God. Do not suppose God's providence came when you were young but not now.
What in your life do you wish were gone so you could be where you should be? When you look for God to train you in those very circumstances, that is the beginning of victory. That is already a victory won.
Look in every circumstance for the Lord to train you. The dressing of wounds after struggle is part of training, and so is live combat.
The feeble audacity of the demons gives every appearance of power, but the appearance deceives.
Nothing but your sins can wound you so that you are down. And even our sins are taken into the work of the Almighty if we repent.
When some trial comes to you, and you thank God, that is itself a victory.
Look for God's work here and now. If you will not let God work with you here and now, God will not fulfill all of your daydreams and then begin working with you; he will ask you to let him train you in the here and now.
Do you find yourself in a painfully rough situation? Then what can you do to lighten others' burdens? Instead of asking, "Why me?", ask, "Why not me?"
An abbot asked a suffering monk if he wanted the abbot to pray that his suffering be taken away. The disciple said, "No," and his master said, "You will outstrip me."
It is not a contradiction to say that both God has designs for us, and we are under the pressure of trials. Diamonds are only made through pressure.
No disciple is greater than his master. Should we expect to be above sufferings when the Son of God was made perfect through suffering?
Anger is a spiritual disease. We choose the path of illness all the more easily when we do not recognize that God seeks to train us in the situation we are in, not the situation we wish we were in.
It is easier not to be angry when we recognize that God knows what he is doing in the situations he allows us to be in. The situation may be temptation and trial, but was God impotent, unwise, or unloving in how he handled St. Job?
We do not live in the best of all possible worlds by any means. We live instead in a world governed by the best of all possible Gods. And that is the greater blessing.
Some very holy men no longer struggle spiritually because spiritual struggle has worked out completely. But for the rest of us, struggle is a normal state. It is a problem for you or I to pass Lent without struggle. If we struggle and stumble and fall, that is good news. All the better if we cannot see how the thrusts and blows of the enemy's sword burnish away a little rust, one imperceptible speck at a time.
Do you ask, "Did it have to hurt that much?" When I have asked that question, I have not found a better answer than, "I do not understand," and furthermore, "Do I understand better than God?"
We seek happiness on terms that make success and happiness utterly impossible. God destroys our plans so that we might have the true happiness that is blessedness.
Have a good struggle.
There is no road to blessedness but the royal road of affliction that befits God's sons. Consider it pure joy when you fall into different trials and temptations. If you have trouble seeing why, read the Book of James.
Treasures on earth fail. Treasures in Heaven are more practical.
Rejoice and dance for joy when men slander you and revile you and curse you for what good you do. This is a sign you are on the royal road; this is how the world heralds prophets and sons of God. This earthly dishonor is the seal of Heavenly honor.
If you have hard memories, they too are a part of the arena. Forgive and learn to thank God for painful memories.
Remember that you will die, and live in preparation for that moment. There is much more life in mindfully dying each day than in heedlessly banishing from your mind the reality. Live as men condemned to die, made a spectacle before men and angels.
Live your life out of prayer.
It takes a lifetime of faith to trust that God always answers prayers: he answers either "Yes, here is what you asked," or "No, here is something better." And to do so honestly can come from the struggle of praying your heart out and wondering why God seemed to give no answer and make no improvements to your and others' pain.
In the Bible, David slew Goliath. In our lives, David sometimes prevails against Goliath, but often not. Which is from God? Both.
Struggling for the greater good is a process of at once trying to master, and to get oneself out of the way. Struggle hard enough to cooperate with God when he rips apart your ways of struggling to reach the good.
Hurting? What can you do to help others?
Want a good dose of clear thinking about the spiritual side of surviving in a world with coronavirus and COVID-19? Read more of How to Survive Hard Times!
Satire / Humor Warning:
As the author, I have been told I have a very subtle sense of humor.
This page is a work of satire, and it is not real.
On the screen appear numerous geometrical forms—prisms, cylinders, cubes — dancing, spinning, changing shape, in a very stunning computer animation. In the background sounds the pulsing beat of techno music. The forms waver, and then coalesce into letters: "Religion Within the Bounds of Amusement."
The music and image fade, to reveal a man, perfect in form and appearance, every hair in place, wearing a jet black suit and a dark, sparkling tie. He leans forward slightly, as the camera focuses in on him.
"Good morning, and I would like to extend a warm and personal welcome to each and every one of you from those of us at the Church of the Holy Television. Please sit back, relax, and turn off your brain."
Music begins to play, and the screen shows a woman holding a microphone. She is wearing a long dress of the whitest white, the color traditionally symbolic of goodness and purity, which somehow manages not to conceal her unnaturally large breasts. The camera slowly focuses in as she begins to sing.
"You got problems? That's OK. You got problems? That's OK. Not enough luxury? That's OK. Only three cars? That's OK. Not enough power? That's OK. Can't get your way? That's OK. Not enough for you? That's OK. Can't do it on your own? That's OK. You got problems? That's OK. You got problems? That's OK. Just call out to Jesus, and he'll make them go away. Just call out to Jesus, and he'll make them go away."
As the music fades, the camera returns to the man.
"Have you ever thought about how much God loves us? Think about the apex of progress that we are at, and how much more he has blessed us than any one else.
"The Early Christians were in a dreadful situation. They were always under persecution. Because of this, they didn't have the physical assurance of security that is the basis for spiritual growth, nor the money to buy the great libraries of books that are necessary to cultivate wisdom. It is a miracle that Christianity survived at all.
"The persecution ended, but darkness persisted for a thousand years. The medievals were satisfied with blind faith, making it the context of thought and leisure. Their concept of identity was so weak that it was entangled with obedience. The time was quite rightly called the Dark Ages.
"But then, ah, the Renaissance and the Enlightenment. Man and his mind enthroned. Religion within the bounds of reason. Then science and technology, the heart of all true progress, grew.
"And now, we sit at the apex, blessed with more and better technology than anyone else. What more could you possibly ask for? What greater blessing could there possibly be? We have the technology, and know how to enjoy it. Isn't God gracious?"
There is a dramatic pause, and then the man closes his eyes. "Father, I thank you that we have not fallen into sin; that we do not worship idols, that we do not believe lies, and that we are not like the Pharisees. I thank you that we are good, moral people; that we are Americans. I thank you, and I praise you for your wondrous power. Amen."
He opens his eyes, and turns to the camera. It focuses in on his face, and his piercing gaze flashes out like lightning. With a thunderous voice, he boldly proclaims, "To God alone be the glory, for ever and ever!"
The image fades.
In the background can be heard the soft tones of Beethoven. A couple fades in; they are elegantly dressed, sitting at a black marble table, set with roast pheasant. The room is of Baroque fashion; marble pillars and mirrors with gilt frames adorn the walls. French windows overlook a formal garden.
The scene changes, and a sleek black sports car glides through forest, pasture, village, mountain. The music continues to play softly.
It passes into a field, and in the corner of the field a small hovel stands. The camera comes closer, and two half-naked children come into view, playing with some sticks and a broken Coca-Cola bottle. Their heads turn and follow the passing car.
A voice gently intones, "These few seconds may be the only opportunity some people ever have to know about you. What do you want them to see?"
The picture changes. Two men are walking through a field. As the camera comes closer, it is seen that they are deep in conversation.
One of them looks out at the camera with a probing gaze, and then turns to the other. "What do you mean?"
"I don't know, Jim." He draws a deep breath, and closes his eyes. "I just feel so… so empty. A life filled with nothing but shallowness. Like there's nothing inside, no purpose, no meaning. Just an everlasting nothing."
"Well, you know, John, for every real and serious problem, there is a solution which is trivial, cheap, and instantaneous." He unslings a small backpack, opening it to pull out two cans of beer, and hands one to his friend. "Shall we?"
The cans are opened.
Suddenly, the peaceful silence is destroyed by the blare of loud rock music. The camera turns upwards to the sky, against which may be seen parachutists; it spins, and there is suddenly a large swimming pool, and a vast table replete with great pitchers and kegs of beer. The parachutists land; they are all young women, all blonde, all laughing and smiling, all wearing string bikinis, and all anorexic.
For the remaining half of the commercial, the roving camera takes a lascivious tour of the bodies of the models. Finally, the image fades, and a deep voice intones, "Can you think of a better way to spend your weekends?"
The picture changes. A luxury sedan, passing through a ghetto, stops beside a black man, clad in rags. The driver, who is white, steps out in a pristine business suit, opens his wallet, and pulls out five crisp twenty dollar bills.
"I know that you can't be happy, stealing, lying, and getting drunk all of the time. Here is a little gift to let you know that Jesus loves you." He steps back into the car without waiting to hear the man's response, and speeds off.
Soon, he is at a house. He steps out of the car, bible in hand, and rings the doorbell.
The door opens, and a man says, "Nick, how are you? Come in, do come in. Have a seat. I was just thinking of you, and it is so nice of you to visit. May I interest you in a little Martini?"
Nick sits down and says, "No, Scott. I am a Christian, and we who are Christian do not do such things."
"Aah; I see." There is a sparkle in the friend's eye as he continues, "And tell me, what did Jesus do at his first miracle?"
The thick, black, leatherbound 1611 King James bible arcs through the air, coming to rest on the back of Scott's head. There is a resounding thud.
"You must learn that the life and story of Jesus are serious matters, and not to be taken as the subject of jokes."
The screen turns white as the voice glosses, "This message has been brought to you by the Association of Concerned Christians, who would like to remind you that you, too, can be different from the world, and can present a positive witness to Christ."
In the studio again, the man is sitting in a chair.
"Now comes a very special time in our program. You, our viewers, matter most to us. It is your support that keeps us on the air. And I hope that you do remember to send us money; when you do, God will bless you. So keep your checks rolling, and we will be able to continue this ministry, and provide answers to your questions. I am delighted to be able to hear your phone calls. Caller number one, are you there?"
"Yes, I am, and I would like to say how great you are. I sent you fifty dollars, and someone gave me an anonymous check for five hundred! I only wish I had given you more."
"That is good to hear. God is so generous. And what is your question?"
"I was wondering what God's will is for America? And what I can do to help?"
"Thank you; that's a good question.
"America is at a time of great threat now; it is crumbling because good people are not elected to office.
"The problem would be solved if Christians would all listen to Rush Limbaugh, and then go out and vote. Remember, bad people are sent to Washington by good people who don't vote. With the right men in office, the government would stop wasting its time on things like the environment, and America would become a great and shining light, to show all the world what Christ can do.
"Caller number two?"
"I have been looking for a church to go to, and having trouble. I just moved, and used to go to a church which had nonstop stories and anecdotes; the congregation was glued to the edges of their seats. Here, most of the services are either boring or have something which lasts way too long. I have found a few churches whose services I generally enjoy—the people really sing the songs—but there are just too many things that aren't amusing. For starters, the sermons make me uncomfortable, and for another, they have a very boring time of silent meditation, and this weird mysticism about 'kiss of peace' and something to do with bread and wine. Do you have any advice for me?"
"Yes, I do. First of all, what really matters is that you have Jesus in your heart. Then you and God can conquer the world. Church is a peripheral; it doesn't really have anything to do with Jesus being in your heart. If you find a church that you like, go for it, but if there aren't any that you like, it's not your fault that they aren't doing their job.
"And the next caller?"
"Hello. I was wondering what the Song of Songs is about."
"The Song of Songs is an allegory of Christ's love for the Church. Various other interpretations have been suggested, but they are all far beyond the bounds of good taste, and read things into the text which would be entirely inappropriate in holy Scriptures. Next caller?"
"My people has a story. I know tales of years past, of soldiers come, of pillaging, of women ravaged, of villages razed to the ground and every living soul murdered by men who did not hesitate to wade through blood. Can you tell me what kind of religion could possibly decide that the Crusades were holy?"
The host, whose face had suddenly turned a deep shade of red, shifted slightly, and pulled at the side of his collar. After a few seconds, a somewhat less polished voice hastily states, "That would be a very good question to answer, and I really would like to, but I have lost track of time. It is now time for an important message from some of our sponsors."
The screen is suddenly filled by six dancing rabbits, singing about toilet paper.
A few minutes of commercials pass: a computer animated flash of color, speaking of the latest kind of candy; a family brought together and made happy by buying the right brand of vacuum cleaner; a specific kind of hamburger helping black and white, young and old to live together in harmony. Somewhere in there, the Energizer bunny appears; one of the people in the scene tells the rabbit that he should have appeared at some time other than the commercial breaks. Finally, the host, who has regained his composure, is on the screen again.
"Well, that's all for this week. I hope you can join us next week, as we begin a four part series on people whose lives have been changed by the Church of the Holy Television. May God bless you, and may all of your life be ever filled with endless amusement!"
I had the privilege of reading A Foot in Two Worlds recently, and posting the following five star review titled, "REAL Theology":
I'm Orthodox where Vince is old-style UMC, and one of the things valued in theology is that it's not some sort of game you play in your head; it is what you work out, what you live. In that sense real theology is more like a wrestling class than a math class.

This is a book of real theology. The pastor who wrote it met a terrible pain, the abrupt news that his son, the kind of child who has it rough and who is especially dear to a parent's loving heart, without warning collapsed in death. One day there, the next gone.

And in the midst of a pain no man should have to suffer, Pastor Vince dug down, deep down, and found that the bottom was solid, and built his house on rock. This is real theology. I don't agree with every detail of what he says; if I were responsible for sorting out his ideas, a duty no one has appointed me to, I might try to convince him that all he says about the people who he calls sparrows in life is true, but the God who loves sparrows with an infinite and everlasting love, and sees every sparrow fall, is beyond suffering. No one can force him to suffer: but he chooses to enter into the suffering of his Creation. Even the formula "One of the Trinity has suffered" has been considered and roundly rejected. And the point is important; it is wrestling and not mental chess, but it is not one I would force upon the book. The theology in the book is real, and I would not try to argue him out of his belief that the God who loves the suffering ones, is compelled to Himself suffer. It would be less real theology if we entered a debate and he acknowledged I scored that point.

I mention theology because that is of cardinal interest to me. But that is, perhaps, not the biggest point to be made. He has taken pain, again a pain no parent should know, and crafted a work that is human and beautiful. It is painful, but it is beautiful, and if I were at my young age to keel over dead this instant, as abruptly as Vince's son Gabe collapsed having no pulse, and leave my parents to sort out what would be left behind, I would scarcely have a better final message to give them than to leave my computer open to "A Foot in Two Worlds."

Disclosure: I am a poet, of sorts, and Pastor Vincent Homan asked permission to quote my poem "Open", taken from the volume The Best of Jonathan's Corner: An Anthology of Orthodox Christian Theology. Permission was gladly granted, and I am glad to have provided one of the many beautiful quotes Vince wove into this book.
I stand by every accolade I gave in that review, not to mention that the book represents superb writing. And if I were to pass away at my young age, I would want my parents to read A Foot in Two Worlds. But the more time passes, the less the question of whether God suffers looks purely academic. It is a question of doctrine of God, of theology proper, and it has more than meets the eye. And I am grateful to Pastor Vince because in writing his book he gave me the possibility of writing this work. In a real sense I owe the possibility of writing it to him.
There is a quote, "I would not give a fig for the simplicity this side of complexity, but I would give my life for the simplicity on the other side of complexity." My point is that God does not suffer in the sense of being a God too small to avoid suffering. My point is that "on the other side of complexity", a God whom no one can constrain to suffer, a God utterly beyond anything we can imagine, has chosen to suffer.
I will look at several authors, some of them Eastern and some of them Western, and try to unfold the grandeur of a God who is beyond suffering, yet chooses to suffer in us, closing with why a God who is not bound to suffer is better news to us who suffer than a God who suffers would be.
The first stop I wish to make is with Anselm of Canterbury. His Monologion makes different arguments about God and is a bit of a hodge-podge that Anselm seemed to want to simplify on second thought. So he wrote the Proslogion. In it he presents the following argument:
God, whether or not he exists, is by definition that than which nothing greater can be thought. Now either he exists a real God in actuality, or only as a concept in people's minds. But it is greater to be a God who exists in actuality than to exist only in people's minds, so God must exist, or else reality is based on contradiction.
Most people on hearing this think the argument has slipped something past them, and atheists respond to this backward argument from the Middle Ages by saying, "But if that is true, by the same logic there must be some ultimate exotic paradise where it rains Champagne, and filet mignon and lobster grow on trees!" And in fact this argument has a quite venerable precedent; a man named Gaunilo published this argument soon after Anselm and Anselm offered a rebuttal arguing, "Yes, but not in the case of God." Anselm expressed a wish that Gaunilo's objection, and Anselm's own response, be published together with the original piece, and so far that wish has been honored; my link to the Proslogion is actually to a translation that contains the Proslogion, Gaunilo's objection, and Anselm's reply. And I have never heard an atheist show knowledge of Gaunilo's having anticipated their objection centuries ago, or of Anselm's attempt to respond to it.
I am not asking that you accept this argument; it has been called the most controversial argument in the history of philosophy, and I'm not completely sure what to make of it. Something said of Bishop Berkeley's strange arguments might be said of this "ontological argument": "They admit no answer and produce no conviction." My own reasons relate to why Thomas Aquinas said that the peasant who does not murder because the law of God is so deep in his bones is greater than the theologian who can reason, "Do not murder" from first principles. I have seen the argument compel a grudging head; I have never known the argument to directly compel a heart. And for that reason I hold it with tongs.
But I bring this up because whatever the status of the argument as a whole, it hits the nail on the head in terms of nature of God. God is greater than anything else that can be thought; Anselm rightly goes further in saying that God is greater than can be thought. God is the Greatest God That Could Possibly Be.
Editors often have the right aesthetic distance to pick out a title for a work, and are sometimes much better than authors about picking an appropriate title to a work that the author has deeply burrowed into. One editor described to me the title "Maximum Christology" to an article on the Christological Councils: the Councils met the various debates of their day by affirming that Christ is maximally God, maximally Man, and the Divine and human natures are both maximally united and maximally unconfused. This is the essence of what is called Chalcedonian Christology.
Humans suffer, and human parents suffer when their children suffer. But it is my thesis, which I will argue below, that God does not suffer in himself, as creatures do. He chooses to suffer in others, in Christ and in mankind: in the communicatio idiomatum, God "without change became Man," as the Liturgy says, and Christ transcended his own state beyond suffering so that the Son of God suffered in the Son of Man everything Jesus suffered as a man. In fact the God whom no external force could compel to suffer, but chooses to suffer in Christ and in Creation, has something to offer suffering men that a God that could be forced to suffer would not. Perhaps the greatest God that we can think of is one bound to suffer. But there is a God who is greater than we can think of, and nothing can make him suffer against his will.
Let me try to explain.
Rudolf Bultmann is perhaps known for "de-mythologizing:" stripping out the mythological elements of Scripture to get at the truths behind them. What is perhaps less well known is that well over a millenium before, St. Dionysius, also called Pseudo-Dionysius, had done a much better and more interesting job of the de-mythologizing project.
Some hint of this project came up, as all theological issues came up, on a Sunday where the Gospel message had two Apostles, James and John (or, perhaps more embarrassingly, their mother) ask to sit on the right and left hand of Christ in glory. He said, "This is a strange request. What could it possibly mean?" I pointed out that the Creed, chanted in church every Liturgy, says that Christ "[sits to] the right hand of the Father," and this "cannot be taken literally", which he corrected to, "cannot literally be true." This is an example of de-mythologizing: the Nicene Creed says things that cannot literally be true, and we say and mean them, without crossing our fingers. Some people know that the words are "best approximations", and try to mean what the words are intended to approximate. Other people with less education may mean that Christ "came down from Heaven" literally speaking. But this is a little more a distinction of erudition than a distinction of faith itself; hence, as one person said, there are "grandmothers who don't know the Creed, but are all ready for Heaven." The story is told of a saint who went off in a boat to educate hermits, and spoke with three old hermits who were about as thick students as he could ask for. After an exhausting teaching visit when it seemed that no theology could get through to these thick-headed students, he started to row away, when the three men came out running on the water as if it were dry land, apologizing that they had forgotten even the first line of the "Our Father" and asking him to teach it to them again.
Something like this is why I inwardly winced at someone saying that, in Genesis 1, God spoke with a voice, lips, and a tongue—I think I challenged it in some form, but it was not a failure of faith. And if Orthodoxy admits a form of de-mythologization, it is not the center of gravity. De-mythologization isn't worth much if it does not lead to a deeper participation in God.
We do not live in the best of all possible worlds, but we have the best of all possible Gods. And we have the best of all possible Gods regardless of how much right de-mythologization we undergo.
Children can be fond of asking, "Can God make a rock so heavy that he cannot lift it?", on hearing that God can do anything. But the Bible, especially in places like Job, portray not exactly a picture of omnipotence, as such, but of absolute authority that extends beyond omnipotence. God cannot be tempted. He cannot change, nor can he lie. His nature is beyond suffering and cannot suffer directly. In the West, Thomas Aquinas said that nothing contradictory falls under the divine omnipotence.
Divine omnipotence does not mean that anything we can conceive or put into words must be something God can do.
It may be closer to the truth to say that what God can do is not anything we can conceive or put into words.
If we are to understand the divine omnipotence, the divine authority, we must let questions like "Could God create a rock so heavy he couldn't lift it?" to fall away, like a booster rocket.
Some things we think are in God are in our relationship to God. And no, this relationship doesn't have to be quasi-romantic in nature; it can be filial. By relationship here I mean how we are connected with God and not a second romance in our lives. We read, Wherefore God also hath highly exalted him, and given him a name which is above every name: That at the name of Jesus every knee should bow, of things in heaven, and things in earth, and things under the earth; And that every tongue should confess that Jesus Christ is Lord, to the glory of God the Father. The saved and the damned shall alike bow their knees and confess that Jesus Christ is Lord; but their relationships make it entirely different. To the saved, this will be a seal of ultimate victory; to the damned, a crushing blow of ultimate defeat. Here at least, the difference between our absolute victory and absolute defeat lies entirely in our relationship to God.
The difference between victory and defeat is not in what God does here. The difference is in us.
While I was studying as an undergraduate at Calvin, in one of the oldest pieces on my website, I wrote, The Way of the Way,
What does Heaven look like?

He who is proud will see that every man present is present, not because of, but despite what he merits.

He who is rebellious will see people serve an absolute King.

He who desires self-sufficiency will see that joy is offered in community.

He who seeks wealth, prestige, power, and other ways to dominate others, will find his effort in Heaven to be like buying a gun in a grocery store.

He who strives will see that there is no one to strive with.

He who despises the physical will see a bodily resurrection.

He who desires his own interpretation and his own set of beliefs, will see absolute truth in crystalline clarity.

To those who will not let God change their character to virtue and love, even Heaven would be Hell.
A friend advised me, "It almost sounds like you are saying that Heaven and Hell are the same thing." At that point, out of what healthy instincts I had, I pulled back and said that Heaven and Hell are two different things. But among the images in Orthodoxy is one image, the River of Fire, in which the Light of God shines on all, and the saints embrace the Light as ultimate bliss, and the damned fight the Light and experience it through their rejection of Him: and to them, the Light of Heaven is experienced as the fire of Hell. The choice Adam made in Eden can be repeated:
Adam reigned as an immortal king and lord over the whole world. He had a wife like nothing else in all Creation, paradise for a home, and harmony with nature such as we could not dream of. And, he was like a little boy with a whole room full of toys who is miserable because he wants another toy and his parents said "No."
God cannot but love. He cannot but shine. He cannot but resurrect. And regardless of how far that image should be taken—or de-mythologized—this much is clear: he resurrects the saved and the damned alike.
And something like this image is known in the West: I have not exactly seen the claim, "God does not send people to Hell, but the fires of Hell are nothing other than the light of Heaven experienced through the rejection of Christ" in Western sources, but C.S. Lewis says, "Heaven offers nothing that a mercenary soul can desire. It is safe to tell the pure in heart that they shall see God, for only the pure in heart want to." He does not go so far as to say that mercenary souls will also see God, but the implication is that the experience of seeing God is in no way welcome or desirable to a mercenary soul. And it is possible—even if the point should not be pressed too far—that all will see God, and the pure in heart will delight in it, while mercenary souls will be beyond squirming; they will be scorched by it. And Lewis may press the point further in The Great Divorce:
Hell is a state of mind – ye never said a truer word. And every state of mind, left to itself, every shutting up of the creature within the dungeon of its own mind – is, in the end, Hell. But Heaven is not a state of mind. Heaven is reality itself. All that is fully real is Heavenly.
The formula, "Unus ex Trinitate passus est." ("One of the Trinity has suffered.") is one of few formulas from my education that I remember first in Latin, then in other languages. It was a debated formula that was considered, rejected by the same Church that rejected Nestorius for dividing the Christ, and ultimately accepted. If you will, it was decided that God is utterly beyond suffering, and then that God transcends this so that the Son of God was crucified. The Chalcedonian affirmation is that Christ is maximally God, maximally man, and the natures are maximully unconfused and maximally united. And suffering belongs to the human nature, not the Divine nature. But there is a distinction between I would speak of suffering in oneself and suffering in another: Not One of the Trinity has suffered in himself, but the Son of God suffered in the man with which he was maximally united, and suffers in the human race he became a member of. But something of this again exists in the creature's relationship to God. Christ has ascended into Heaven, into the glory that we will also participate if we take up God's offer of salvation. Then is there a possibly a way we can describe him as hungering or thirsting, sick or in prison?
The apocalyptic buildup in St. Matthew assures us there is:
When the Son of man shall come in his glory, and all the holy angels with him, then shall he sit upon the throne of his glory: And before him shall be gathered all nations: and he shall separate them one from another, as a shepherd divideth his sheep from the goats: And he shall set the sheep on his right hand, but the goats on the left.

Then shall the King say unto them on his right hand, Come, ye blessed of my Father, inherit the kingdom prepared for you from the foundation of the world: For I was an hungred, and ye gave me meat: I was thirsty, and ye gave me drink: I was a stranger, and ye took me in: Naked, and ye clothed me: I was sick, and ye visited me: I was in prison, and ye came unto me. Then shall the righteous answer him, saying, Lord, when saw we thee an hungred, and fed thee? or thirsty, and gave thee drink? When saw we thee a stranger, and took thee in? or naked, and clothed thee? Or when saw we thee sick, or in prison, and came unto thee? And the King shall answer and say unto them, Verily I say unto you, Inasmuch as ye have done it unto one of the least of these my brethren, ye have done it unto me.

Then shall he say also unto them on the left hand, Depart from me, ye cursed, into everlasting fire, prepared for the devil and his angels: For I was an hungred, and ye gave me no meat: I was thirsty, and ye gave me no drink: I was a stranger, and ye took me not in: naked, and ye clothed me not: sick, and in prison, and ye visited me not. Then shall they also answer him, saying, Lord, when saw we thee an hungred, or athirst, or a stranger, or naked, or sick, or in prison, and did not minister unto thee? Then shall he answer them, saying, Verily I say unto you, Inasmuch as ye did it not to one of the least of these, ye did it not to me. And these shall go away into everlasting punishment: but the righteous into life eternal.
This passage is not for Christ's benefit; it's for ours. If we cannot properly love Christ when he comes to us in the person of a beggar, how will we see him in the last day when he brings us to him face to face? The ascended Christ, enthroned in Heaven, is not thirsty in himself. However, each person is made in the image of God, is built according to the presence of God, and if we see beggars as a nuisance rather than an icon of Christ, and an icon in whom Christ suffers, what are we practicing for Judgment Day?
My music teacher in gradeschool emphatically stated, "Practice does not make perfect. Practice makes permanent," the point being that we should not just log time practicing, but log time practicing as well as we could. Each person we meet is one for whom God ordained that we should cross paths, and with each of these are practicing how we will meet Christ in his own person on Judgment Day. And one day, the results of our practicing will be made irrevocably permanent.
But what about the question of whether God suffers? Pastor Vince in A Foot in Two Worlds talks at length about "sparrows", a point just nicked on in my review. Literal sparrows, in the Bible, were sold for offerings, two for a penny or five for two pennies: the fifth one thrown in because it wasn't really worth much of anything. Metaphorical sparrows, infinitely dear to a parent's heart, were those who suffer in life: those who lost at sports, or were clumsy, or got lousy grades, or were social outcasts, or didn't look the prettiest. The person who was low man on the totem pole, who had it rough: these were the children dearest to a parent's heart. Vince gives thicker description than the parable of the Last Judgment quoted above, but it is quite a similar roster of usual suspects. And a parent's heart goes out to sparrows, and suffers with them. The greatest virtue the book paints of parental love is that it goes out to sparrows, and suffers with them. Suffering is not an option: the constitution of love demands it. If a child suffers, and a parent loves the child, the parent suffers the child's suffering; and the parent suffers more than the child suffers. This is behind a statement that seems ludicrous sophistry to a child receiving punishment: "This hurts me more than it hurts you." But it is not ludicrous sophstry: it is quite literally true.
And what can God be if he does not share in his children's sufferings? And, of course, all of the people considered to be God's children really are what the book says they are.
Something of the same thinking undergirds some of the texts for my classes: a Radical "Orthodoxy" essay stated that God was masculine, and feminine, and supramasculine, and suprafeminine, and I think neuter may have been thrown in there somewhere. What is going on is the same as texts one would expect Radical Orthodoxy, on the surface of it, to oppose: seeing that men and women exist equally on earth, an identical measure or kind of man-ness and woman-ness must be ascribed to God, and not a God who is masculine beyond any sense of femininity, because if that's the case, then the good of woman is impaired. And scholars won't see things any other way, and the possibility that the good of women could be advanced by the Father for whom every fatherhood in Heaven and earth is named, is inconceivable.
(But to those few who do glimpse what the alternative to the politically correct canon may be, there is a freedom and a fittingness that is like a lifelong experience of falling off a cliff.)
Charles Darwin buried a child, and his theory of evolution was a product of his grieving. Almost a triumph of it. Darwin could not believe that a good God, and one who intervened with miracles, could choose not to save his son. And so he developed a theory where God had not intervened with miracles, not only in the time of Christ, but at any time. Even before humans, the origin of species was to be without miracles. God was like a Watchmaker who carefully built a watch, wound it, set it in motion, and then never needed to touch it again. And so Darwin, in his efforts to save his belief in God, proposed a mechanism, evolution via natural selection, whereby species could appear without miracles. God, a good and honorable God if necessarily a distant one, could thus remain a good God even if Darwin's son had died, because such a God was necessarily absolved of any guilt for failing to answer prayers. To rescue the goodness of God, Darwin found an ingenuius way to cut God down so that the divine goodness would fit into his head. Later, Darwinian and neo-Darwinian evolution would be taken up by some religious faithful, and by many naturalists who want to avoid the conclusion that life is the creation of a Creator God. The consequences are impressive. But the core is that in pain and grief, Charles Darwin cut down God until he would fit inside of his head.
I hesitate very much to lump Pastor Vince in with Darwin; it would be a brutal blow, and in poor taste. But consider this: parents, as a rule, love children. Love for children is part of the landscape even in abortion, where whatever the rhetoric of "my body, my choice" may be, women who have abortions grieve the loss of a child. No competent and honest post-abortion counselor will say that psychologically an abortion is just the removal of an unwanted parasite; the love of mother for child is real and a deeply engraved portion of the landscape, and this is true even when people cut against the grain by setting things up so women believe they are better off with an abortion. In other words, the love of parent for child is a major landmark even when the parent chooses a separation.
If this much is true, what is to be said for a man who has had years to learn to love his son, whose heart goes out to sparrows, who out of love for his neighbor has become a pastor, who pours out his love, his regrets, his sorrow, and his hope into a masterpiece, who still suffers in the suffering of his son and remains in regret even when his pain has come to be coupled by hope so he has one foot in suffering and one foot in hope? And if he believes that God as a parent must be a suffering God? The words, "Do not judge" come to mind. None the less, God does not suffer as earthly parents do. No external force pushes him into grief he did not choose. He is beyond all such constraint.
I have been speaking of the transcendence of God, although I have not used that term much. Words about Christ "[sits to] the right hand of the Father" as words that cannot literally be true, underscore his transcendence. Words about the Greatest God That Could Possibly Be underscore his transcendence. Words about the maximum Christology of the Maximum Christ underscore his transcendence. The entire thrust of the argument in this article has been to underscore that God infinitely transcends anything we could possibly ask or imagine. And this brings me to one last point:
God transcends his own transcendence.
St. Dionysius, in the height of what may be the height of the Orthodox Church's works of theology on the transcendence of God, wrote:
The fact is that the more we take flight upward, the more our words are confined to the ideas we are capable of forming; so that now as we plunge into that darkness which is beyond intellect, we shall find ourselves not simply running short of words but actually speechless and unknowing…

So this is what we say. The Cause of all is above all and is not inexistent, lifeless, speechless, mindless. It is not a material body, and hence has neither shape nor form, quality, quantity, or weight. It is not in any place and can neither be seen nor be touched. It is neither perceived nor is he perceptible. It suffers neither disorder nor disturbance and is overwhelmed by no earthly passion. It is not powerless and subject to the disturbances caused by sense perception. It endures no deprivation of light. It passes through no change, decay, division, loss, no ebb and flow, nothing of which the senses may be aware. None of all this can either be identified with it nor attributed to it.

Again, as we climb higher we say this. It is not soul or mind, nor does It possess imagination, conviction, speech, or understanding. Nor is It speech per se, understanding per se. It cannot be spoken of and It cannot be grasped by understanding. It is not number or order, greatness or smallness, equality or inequality, similarity or dissimilarity. It is not immovable, moving, or at rest. It has no power, It is not power, nor is It light. It does not live nor is It life. It is not a substance, nor is It eternity or time. It cannot be grasped by the understanding since It is neither knowledge nor truth. It is not kingship. It is not wisdom. It is neither one nor oneness, divinity nor goodness. Nor is It a spirit, in the sense in which we understand that term. It is not sonship or fatherhood and It is nothing known to us or to any other being. It falls neither within the predicate of nonbeing nor of being. Existing beings do not know It as It actually is and It does not know them as they are. There is no speaking of It, nor name nor knowledge of It. Darkness and light, error and truth—It is none of these. It is beyond assertion and denial. We make assertions and denials of what is next to It, but never of It, for It is both beyond every assertion, being the perfect and unique cause of all things, and, by virtue of his preeminently simple and absolute nature, free of every limitation, beyond every limitation; It is also beyond every denial.
And yet there is one point further: God transcends his own transcendence.
God is love.
In him we live, and move, and have our being.
The same God who is beyond the farthest stars is infinitesemally near.
We live by feeding off of the energies of God. It may be mediated by food and drink, but it is simply and ultimately God who sustains us.
The fact that God is Father and not Mother matters less than you think. Or rather, it does not hurt things. It is transcended.
Again to return to C.S. Lewis, "Prayer does not change God. Prayer changes me." But the divine Transcendence of God is so great that the fact that prayer does not change God, matters less than you might think. Or rather, it does not hurt things. It is transcended. God is Transcendent, and prayer is powerful; it is among the most powerful things we can do. And the fact that we cannot change God's mind detracts nothing from the power of prayer. Indeed, it is better for us that we cannot change God's mind, as it is better for us that The Greatest God That Can Possibly Be is untouched by how we would solve problems.
And the fact that God cannot suffer in himself matters less than you think. Or rather, it does not hurt things. It is transcended. Every earthly suffering borne out of love for another who suffers is a shadow of the God who is beyond suffering and yet transcends this to choose to suffer in his Creation.
In his book, Vince spoke of a wound rubbed raw, in people telling him, "I know just how you feel." Now a tangent might speak of genderlects and explain that this is a helpful assurance when speaking to a woman but not to a man; here the Golden Rule needs a little adjustment in that it is wiser not to give a member of the opposite sex the exact same form of encouragement you would best respond to. But this sensitivity was not present, and people assured him that because of some bereavement they'd experienced, "I know just how you feel." (The most offensive example was the loss of a pet.) I've lost both grandparents on my mother's side, and while there was grief—my grandmother's death came as a shock even as it was expected—it's not just sensitivity of "He's said he doesn't like being told others know just how you feel" that stops me from saying that I know just how he feels. I've experienced bereavements that cause pain that fades after time. Some of them hurt much worse than my grandmother's death. But the death of a child can cause lifelong pain, and his experience has been one of unending pain that in one sense improves by being accompanied by hope as time goes on, but in another sense never stops stinging. Thanks be to God, my pains have not been like that. But I would say this: "God knows just how you feel. He understands you perfectly. He understands your sorrows, and every nook and cranny of your grief. Every regret you feel, he sees from the inside. And he is at work. Suffering is God's workshop. And he is working on you with eternal intentions. Perhaps he does not suffer in himself. He has chosen to enter your sufferings. He understands and loves you better than if he did." And I would hesitate to say this, because the greatest insensitivity to his nerves has been to calmly say, "I know just how you feel," and speaking personally as a cancer survivor, when I met with my Uncle Mark who had travelled for cancer treatment, he voiced pain at people saying, "I know just how you feel." I didn't offer him any such assurance, even though I possibly did know something like what he felt. But someone who knows just how you feel may connect without saying, "I know just how you feel;" if I did understand my uncle's experience, he picked it up without my making the claim. But with all due respect to a wound rubbed raw, God knows just how the pastor feels, and does this no less because he does not suffer himself.
And here is where the God who is beyond suffering, who suffers because he transcends his own transcendence, has most to give us. In Isaiah, we are told, For my thoughts are not your thoughts, neither are your ways my ways, saith the LORD. For as the heavens are higher than the earth, so are my ways higher than your ways, and my thoughts than your thoughts. We are dealing, with so to speak, the ultimate benevolent alien Intelligence. (No, not crop circles. Crop circles are toxic and something to turn your back on if you want any spiritual or mental health.) The alien Intelligence, as it were, speaks our language, but is beyond the "abstractions of half a million years of wildly alien culture" found in Robert A. Heinlein's Stranger in a Strange Land, a perenially interesting cult classic that has never gone out of print. The premise of the book is that a rocket ship travels to Mars, a baby boy is born before all adults die or are killed, and the boy is raised in the wisdom and spiritual discipline of Martian culture, and then brought "back" as a young "man" to earth. ('"Smith… is… not… a… man." – "Huh? Explain yourself, Captain." – "Smith is an intelligent creature with the ancestry of a man, but he is more Martian than man. Until we came along he had never laid eyes on a man."…) Amidst unfolding space opera political drama, Michael struggles to adapt to survive, has to struggle terribly to adjust to human culture and human language, then becomes adept in both human culture and language, which he fuses with the treasure of Martian culture and becomes a Messiah-figure, bringing to mankind the wisdom and spiritual disciplines of Martian culture, making a quite literal "best of both worlds" that offers a profound improvement to human life. (At least that's a sanitized summary of the story.)
I mention Stranger because something like this happens in the Bible and God's drama with the world, and I wrote, Looking at Stranger in a Strange Land as a Modern Christological Heresy, basically because its attraction is a theme more interestingly engaged in the Bible itself. Not, specifically, that Stranger is a Christological heresy in the sense of being a flawed attempt at Christology someone worked out; Charles Taylor's Sources of the Self comments that one scholar had made a perceptive study of Martin Luther's momentous crisis of faith in light of the psychological literature of modern midlife identity crises, even though Martin Luther probably would not have understood the comparison and probably would have found it represensible if he had understood it. In like fashion, Heinlein cannot properly be considered someone who was trying to get Christology right and failed, but his book can be studied in light of the various Christologies of which the Church has said, "This is inadequate to the Maximum Christ… That is inadequate to the Maximum Christ… That one, too, is inadequate to the Maximum Christ…"
I would like to close with the letter I wrote Vince after a bit of time to recoil from the force and power of A Foot in Two Worlds. I didn't mention that he had placed my quotation in the most honoring place it could have been, even though I was deeply grateful. I believe it shows something of the Alien Intellicence Who Loves Us, The Greatest God That Could Be, the God Who Cannot Suffer In Himself But Suffers In Us, Embracing Our Suffering, the God Who Is Greater Than Can Be Thought:
Vince, I am in awe of your work of honesty and practical theology. It's been a while since I have read something of this caliber in what I read.

I was wondering if I could give an appropriate response, and I think I will send you an email today. The book you wrote was of unexpected pain; this is of unexpected joy. I don't want to say this is as good as your son's death was bad, when such is manifestly and obviously not the case. But surprises come, and I started reading your book in suffering without hope of release, and to my surprise this is what I have to offer you in my hands in response to what you had to offer from your hands.

I pray that God may bless you.

---

One of my doctors referred me to a sleep center, which did some studies that seemed to me at first to be a simple disappointment. They didn't seem to offer hope that I could be more awake, when I had decreasing energy during the day.

Then I met with one of their specialists, and he basically unravelled the puzzle reflected by my habits and medications. There had been an earlier conversation on a list when I mentioned nausea, in light of preceding history.

There had been an ill-advised medication switch by one doctor that resulted in a long-term underdose that almost killed me: I experienced nausea that built over months and led to me going without food or water for two days before I figured out that the approved underdose was making nausea. I asked generalists and specialists for help with nausea and the only thing I found was that if I increased my dosage of some medications [again], I could stave off nausea [for a little longer].

And in light of this conversation, it was singularly helpful that a friend pointed out that ginger is a potent anti-nauseant. This was much more helpful than the doctor's "I dunno", or a pharmacist informing me that non-prescription anti-nauseants boil down to sugar. (I was steered to a chemically engineered concoction of table sugar, [pharmaceutical grade] corn syrup, etc. and decided that if sugar was the only game in town besides a prescription anti-nauseant, which I had been refused, I'd rather have real honey than corn syrup.)

And the specialist I spoke with today explained to me why I felt so tired: the controlled sleep medicine I was given was one that has over 50% still remain in your system 24 hours later, so yes, he saw reason for my trouble escaping sleepiness. He wants to work with me to ratchet down the [prescription] drug complex I have after all my adventures, so I am really at doses that are medically necessary and not at doses that happen to include nausea control.

He wants me to do that, but first I need to make a preliminary adjustment for two weeks: get down to my normal 10 hours of sleep. (I legitimately need more sleep than most people, but not as much as I've been getting.)

I began to try to think about what to do. Jobhunting has had me a little more active, but it has its lulls. Then I remembered that I know little of Dickens, who has been described to me as "the primer for character and plot." Once I finish the piece I'm reading, the humanness of Dickens lies open. And I may ask on social media for reading recommendations, and read and reread the Fathers. Perhaps I will need breaks, but it looks like something to use the time constructively and help me grow as an author and as a man. I want to give my jobhunting first attention, but of all jobhunts this is the one that I would be most happy with my being slow at. I am not in my best state now, and up to a point the longer I wait the better I may be prepared to work. And there are other things I can do; pro bono technical work, maybe, and walking.

I feel like I've crossed a threshold. I don't expect any sudden changes of any sort, but vistas lie open. Thanks to Cynthia, the friend mentioned on this mailing list, I have a "nearly side effect free" way of controlling nausea; and now thanks to this I hope for a slow but effective process of waking up from my present state of being medicated to narcosis, and getting back to the Christos Jonathan you knew earlier.
This piece, that you are reading, is the first work of theology I have been able to create in months. My site's list of recent postings has three items from previous months that were posted out of something older, but this is the first blade of grass showing after a thaw.