Nor'krin
The Nor'krin are tall and strong, with thick, sandy blonde hair, deep blue eyes, and white skin that turns reddish when they go south from their frost-kissed land; the Janra affectionately refer to them as the Northern giants. They love to run across the snowy plains and up to the peaks, to feel the crispness of the air, and to drink the cold and crystalline waters of the flowing streams.
There are not very many of them; they live nomadic lives, spread out across the snowy North, carrying with them only their clothing, their hunting weapons (a large bow and quiver of arrows, an axe, and a knife), a canteen, and a handful of tools and other miscellanea.
Theirs is a culture of oral tradition and folklore, filled with a richness of symbolic thought. Their thought is expressed by storytelling. Some tell of people and actions full of goodness, love, and wisdom; some are allegories packed with symbolic detail; some are both. The evenings — from the meal onward — are times when the clans gather together, and the oldest member tells tales until long into the night, when the fire has died down to embers and the icy mountain peaks glisten in crystalline blue starlight.
(The language is one which revolves around the oral tradition; its grammar is fairly simple, sufficient for basic expression, but there is an extensive vocabulary fitted to epic poems, great tales, and the transmission of a symbol-filled body of lore)
Their experience of sense is primarily aural, centering around the communication and preservation of their tradition. The other senses all play a part in their knowing about the world around them and its enjoyment, of course, but the ears dominate.
Coming of age is very significant in Nor'krin culture. It is the event upon which a child becomes a full member of Nor'krin community, and appreciates it fully, for it is accomplished in solitude. It is the same for male and female, big and small.
Denuded of all possessions save a hunting knife and the clothing on his back, the child begins a solitary trek, south through the land of the Urvanovestilli and Yedidia, penetrating deep into the thick forests inhabited by the Tuz, until he enters a village, and, coming inside a shop, says, "Blacksmith, blacksmith, find me a task, give me a quest."
There are as many quests as there are questions. Some are easy, some are hard; some are simple, some are complex. Whatever the quest be — be it finding an amethyst in the caves, climbing an immense mountain, answering a riddle, memorizing a book — he leaves the blacksmith shop and does not return until the quest is completed. (It must be said that, though some quests have taken years to complete, recorded history has yet to see a Nor'krin fail. A child leaves the immediate presence of his family, but remains in their prayers; they have great faith, and it is in this faith that they tread securely into the unknown.
Upon the return, the blacksmith begins to ask questions: "What is your name? What is your family? Who are you? What is your story?" — and begins to fashion an iron cross. This cross is at once a cross as any other, and a unique reflection of the person who wears it; no two are alike.
It is with this cross worn about the neck that he returns to his clan, come of age.
Nor'krin greet each other by standing opposite the other, placing the left hand on the other's right shoulder, and lowering the head slightly; the gesture is a sign of respect.
The emotional side of their culture is not as intense or spectacular as many others, but is present and offers an important reflection of what they value. They know a deep sense of respect and appreciation; when they think of others, the first thought is, "This person is an image of God," and there is a feeling of respect. The mountains, the trees, and the streams all bear a magnificence which they appreciate. Nor'krin worship services are filled with awe at the One whose glory is declared by tales, by lives, and by the created order. They are traditional liturgical services, where the place of the homily is taken by long tales and stories, conducted by the eldest members of the clan.
The Nor'krin homeland is named 'Cryona'.
---
Tuz
Many wayfarers go south, early in life, to buy equipment; they need only wait, and a blacksmith will forge a pair of iron boots which will last for life.
The people are dark and strong; their eyes shine with power and lightning. The average Tuz male is short, stout, very broad-shouldered, and built like a brick wall; a thick, straight, jet black moustache and a thick, curly beard push out of leathery skin. Women are equally short and stout, but do not have such broad shoulders, being (relatively) more plump and less muscled, and do not have the moustache and beard (usually).
Their buildings are hewn of solid granite, with iron doors. The villages are small and scattered, joined by worn paths passing through the rich, deep green of the forest. It is this forest, fertile and full of beasts, from which the heart of their meal comes. They are more than fond of spicy meat stews and bear jerky. Their beer is dark, thick, and strong, and every house has at least a little bit of khoor, a spiced rum which is occasionally used by the other peoples as a pepper sauce.
The Tuz work hard and play hard. They are often hired for heavy work in the construction of Urvanovestilli palaces, and their work rarely receives complaint. After work is over, they tend towards wrestling and general rowdiness; if they are present, Janra children (and occasionally adults) are tossed about.
For all of their rowdiness, the Tuz do possess a great deal of restraint; even after a couple of beers, they seldom give each other injuries beyond occasional bruises and abrasions, and Janra children do not receive even a scratch. (Most of them rather enjoy being tossed about).
The usual greeting is a crushing bear hug, often accompanied/followed by a punch in the stomach, some wrestling or tossing around, etc; it is generally toned down a bit for children and visitors from afar, but there is always at least a spark of rowdy play.
As much as the Nor'krin are at home in the cold, loving everything that is crisp and chilly, the Tuz love heat. Their land is by far the hottest, but that doesn't stop them from munching on peppers and wrestling around. Blacksmiths' shops and fire and sun-hot iron — these are a few of their favorite things.
The Tuz also build obstacle courses of stone and iron and rope, which the Janra have no end of finding new and inventive ways to use; a slack rope which Tuz climb along the underside of will be walked — or occasionally run — atop by the Janra; jumping shortcuts, backwards or inverted travel, and acrobatic ways of avoiding raw strength moves are common. Tuz, by contrast, have very slow and methodical paths.
They are, indeed, probably the most constant and unchanging of peoples; the process of maturing is a process of becoming more who they are. Their sense of order is also great; they value greatly the gift of being well ruled.
A child, at the age of ten, is presented to the village elders and the various guildmasters. They spend a day talking with the child and his parents, in order to determine his talents, interests, and personality; then they spend another day talking and discussing amongst themselves; then, on the third day, his profession is announced, along with the master to whom he will be apprenticed. The results are sometimes surprising, but always embody a great deal of wisdom, and the selection of a vocation is a gift for which the child is grateful.
Children learn a way of life filled with discipline, tradition, and respect for elders. It is quite simple, not at all ornate when compared to some other philosophies, but it has a power, a solidity to it, and love, faith, honor, friendship, and hospitality are things that they truly live by. Their families and communities are very close, and their friendships are loyal until death. They do not pay as much emphasis on verbal articulation of teaching as a way of life. There is thought, but in its expression, words take a second place to actions. That a life of faith involves discipline is declared very loudly by Tuz hands.
The are very aware of the value of solitude and prayer; it is a common practice to simply leave, taking nothing save clothing and a hunting knife or axe, and go up into the mountains for a few days of solitude, allowing time to pray and to be refocused.
Their language has, in speech, a very heavy, thick, consonantal feel, full of grated 'h's (which is often present in 'k's, 'r's, 'g's, and 'b's). The speech is terse and concrete.
Their experience of sense is also very concrete, centered somewhere between visual and aural. Sight tells what is around and where, and what is happening and where. Hearing tells what is happening, and where, and what is being said.
The emotional side of their culture knows such things as accomplishment, tradition, exertion, and discipline. There is an emotion that comes from a job well done and a challenge mastered; they value it. To have a heritage and respect elders as well as enjoy children brings a feeling of right order. To wrestle around, run, or laugh heartily has a pleasure. To control oneself has a joy. Things such as these are what they feel.
Tuz worship services are be short and sweet, with worship embodying a great deal of fervor.
The Tuz homeland is named 'Rhog'.
---
Urvanovestilli
The first thing to strike a visitor is the devices. In every house and many shops there is a tinkering room; a large workbench is covered with every imaginable sort of gear, spring, hinge, lever, chain, and shaft; the clock is only the beginning of clockwork. Two nearby cabinets — one filled with tools, one filled with parts and working materials — stand neatly closed; at the touch of a button, a drawer springs out, and shelves slowly slide up.
The craftsmanship of clockwork devices is, along with the study of diverse subjects — theology and philosophy, history and literature, science and mathematics — a hobby that symbolizes the culture. Each piece is created not only for utility, but also for artistic effect. Cuckoo clocks and spring loaded umbrellas, Swiss Army Knives and mechanical pencils, player pianos and collapsible telescopes: mechanical objects such as these fill the land.
The ornate complexity of the devices reflects the ornate complexity of thought. The language, quite possibly the most difficult to learn, allows a speaker to express detailed and nuanced thought in exacting specificity. There are twenty four verb tenses, so that there is (for example) a different past tense for a brief, well demarcated action, and one which occurred over a period of time; there are twenty four other verb forms, which are like verb tenses as to conjugation and construction, but express the verb in an atemporal manner. Their language has much room built in for conjunction and logical connectives, nesting and predicates, as well as subtlety, implication, and allusion.
They have a complex and formal system of etiquette, although it must be said to their credit that they take no offense at a wayfarer who is warm and friendly but does not know their rules; they understand how simple the heart of politeness is.
Their speech is clever and witty, and they are fond of abstract strategy games. They enjoy ornate and complex polyphony, and will spend hours exploring theology and philosophy (two disciplines which they have the wisdom not to separate).
Urvanovestilli culture places a very heavy emphasis on a facet of virtue which they call contrainte. Contrainte is a kind of inner constraint, where order is approached by adjusting conditions inside before conditions outside, and not letting oneself be wrongly controlled by external circumstance. A similar concept is embodied in the words 'moderation' and 'self-control.'
Contrainte enables a man to be free and use that freedom responsibly; it enables a man to have access to drink without getting drunk; it enables him to think constantly without becoming rationalistic. The Urvanovestilli homeland has the richest natural resources in the world, and (with centuries of first rate craftsmanship and efficient work) they are by a wide margin the richest nation in the world. Despite this, they keep a very cautious eye on wealth, so as not to be enslaved by it. Theirs is not a culture of consumption; though some of their interests — art, sculpture, board oriented strategy games, tinkering — generally are pursued in a manner that involves wealth, the bulk — discussions, prayer, dance, imagination, thought — do not. Consumption as a status symbol and waste are both seen as vulgar.
In contrainte is also balance and complement. There is time in solitude and time in community, freedom and responsibility, private and public property, work and rest.
It is in contrainte that an ornate system of etiquette does not obscure love, and elaborate ceremonies do not obscure worship. Just as they do not have their sights set on wealth — they do not look to it for happiness, security, and other things that it can not provide — and are therefore able to enjoy it (among other and greater blessings) without being harmed, so also they set their sights on love and worship, and therefore do not permit rules of etiquette or liturgical forms to make themselves the focus and cause hearts to become cold and dusty.
Contrainte likewise allows them to act efficiently without becoming efficient. Off of work, life takes a calm and leisurely pace; nobody fidgets. It allows them to be very judicious in their use of money, and at the same time very generous; their hospitality is lavish, and it is unheard of for anyone — friend or stranger, native or foreigner — to go hungry in their land.
The single greatest mark of contrainte lies in that, with all of their achievements, they remain open to the gifts of God. Contrainte itself — though they work very hard to cultivate it — is not something that they try to achieve on their own power, but ask for in prayer, expecting to receive as a gift from God. Nor is it set up as the supreme context, the Supra-God to which God must bow down; they know nothing of religion within the bounds of contrainte. Contrainte does not "point to" itself as an object of worship, but rather God; it brings, in worship of God, a desire to grow in faith, hope, and love. It is like being reasonable enough not to be rationalistic.
On the surface, the Urvanovestilli culture appears to be the antithesis of that of the Shal. One is complex, and the other simple; one is rich, and the other poor; in one, people sit and talk for hours; in the other, people sit in silence for hours.
At the very heard, though, they are very much the same; Urvanovestilli, when traveling and visiting the Shal, feel that they are at home; the Shal find the Urvanovestilli to be brothers. They see beyond, rest in God's love, and love their neighbors.
---
The Urvanovestilli are quiet, patient, temperate, and refined. They are classically educated and cultured; their country is a federation of republics, each one ruled by a senate in a tradition that has remained unchanged for centuries. Tradition is strong, and families remain together; come evening, three or four, sometimes even five generations sit down at one table, eating and drinking, talking and listening, long into the night. There is a great respect for age, but a respect that in no way despises youth; the oldest spend a great deal of time caring for the youngest. Indeed, one of the first sights to greet a visitor who steps inside an Urvanovestilli mansion is often a grandfather or great-grandfather, with a long, flowing white beard, sitting with a child on his knee.
---
Urvanovestilli names are long and ornate. The full name is rarely spoken outside of formal ceremonies; even Urvanovestilli do not often pronounce thirty syllables to refer to one entity; all the same, each one is considered important. The names are:
Family name: This is the first and foremost of names, and the most cherished; it is the most commonly used.
Maiden name: Among married women, this follows.
Birth name: This is the name given at birth, and is often used within families and when there are several people of the same family present.
Reserve name: This is a very intimate name, which is not always known outside of family and close friends; it is spoken with a great deal of affection and familiarity.
Baptismal name: This name is chosen at baptism by people who know the person well, and given a great deal of prayer; it is used especially in religious contexts.
Regional name: This tells of the city or village a person comes from, carrying with it connotations of regional flavor and culture. It is used primarily in reference to travelers or (occasionally) people far away.
Friend names: These names (some do not have any; a few have ten or eleven; the average is two or three) come according to friends; a friend can bestow a name, and it becomes thereafter formally a part of an Urvanovestilli full name. When such a name is bestowed, it will become the name used primarily by the person who chose it.
The phrases of politeness — those which would correspond to hello, goodbye, please, thank you, you're welcome — are all benedictions; they take innumerable forms and beauties according to the people and situation. Blessing is something which they value; they often speak of good things — friends, virtue, art and music, food and drink — as so many blessings from the heart of the Father.
The traditional greeting is a hand raised, open save that the ring finger bends down to meet the thumb, or (when greeting a child) placed atop the head; the gesture is a symbol of benediction. It is followed by three kisses on alternate cheeks.
In youth, Urvanovestilli are filled with a wanderlust. They voyage to many different places, seeing different nations and lands — as well as the variety of their own cities — and enjoy experiences which provide a lifetime's worth of memories. The wayfaring is never really complete, though, until it becomes the voyage home: the Time sometimes comes after two years of travel and sometimes after ten, but the Spirit always makes it clear. When that Time comes, each Urvanovestilli spends a little longer — perhaps a month — with the people he is visiting, and then leaves, with a very passionate and tearful goodbye.
It is Time to return home, to put down roots, to deepen, to mature; Time to wholly enter into the homeland. From this point on, the Urvanovestilli is no longer a wayfarer. The memories of his travels are cherished and very dear, a set of riches that he will always carry with him, and he will still send blessings, gifts, letters, and occasionally visits to friends in far away lands, but it is no longer time to go here and there; it is Time to grow into family, friends, and city.
Urvanovestilli writings and teaching, the means by which theology and philosophy are transmitted, take many forms — poems, riddles, parables and allegories, personal conversations, to name a few — but the predominant form is a systematic and structured logical argument: point one, point two, point three, subpoint three b, conclusion one… The structure carries allusion, nuance, and beauty; it leaves room for the speaker to make a very beautiful craft of words.
They enjoy being absorbed in thought; it is how they spend a good time of each day. They do not look down on sensation — indeed, they have a great appreciation for what is a very highly developed art, music, and cuisine — but it does not fill their world as it does that of many others. Abstraction and complexities of thought are fundamental to their experience of the world: sensation leads into perception, perception leads into concrete thought, and concrete thought leads into abstract thought. Moments of immersion in the senses are rare, Sensation, being the outermost layer, is governed and enjoyed from within. Its form is generally of aural and visual character; the aural side is shaped by words, and then accommodates the other plethora of sounds, and the visual side is shaped by the forms, the spaces, and the interactions of their devices, and sees something of springs and gears in the world around.
Their faces appear at first glance to be almost expressionless — a faint hint of a smile, perhaps — until you look at their eyes, the first window to the fire and intensity within. Urvanovestilli eyes — whether brown, amber, hazel, grey, or blue — bear an intense, probing gaze; in Urvanovestilli culture, eye contact is almost continual, and reflects a fire, an intensity, a passion, that fills their way of life. It does not take long to be reminded that eye contact is a form of touch; their eyes seem to be looking into your spirit. The gaze, in its intensity, is never cold and calculating, never the chilling, devouring stare of a steel face beyond which lies a heart of ice; at its most intense and most probing, it is the most filled with love, and most easily shows the intense fire within. They can rest — and they know calm and tranquility — but there is a great energy within, an energy that shows itself in their artwork and writings. Those who read their theologians certainly do not fail to notice the depths of wisdom and insight, but what is most striking is their love for God. The passion — of their love for God, for spouse, for family, for their neighbor; of desire to grow in virtue and knowledge, for their work — burns, and their experience of emotion — of discovery, of awe, of appreciation of beauty — is long and intense, complex and multifaceted. This emotion is the other side of contrainte; it is the same virtue that enables them to enjoy wine in temperance, and to be moved to tears by music and theater. It is not a "virtue" of stifling — that would be far too easy, but of control and proper enjoyment. Just as they find abstinence from drink to be too easy, a way of dodging the lesson of moderation, stifling emotion and crushing it would be, to them, a way of dodging the lesson of passions rightly oriented in accordance with holiness and love — not to mention an unconscionable destruction of an integral facet of being human.
Those Urvanovestilli who are the most virtuous, the most filled with contrainte, are nearly always the most passionate.
---
Urvanovestilli are usually short, but look like very tall in miniature, with clear white skin and jet black hair. The men have a thin and wiry frame, with sharp and angular features. They have flaring eyebrows coming out of a prominent brow, a thin, hooked nose, and tufts of fine hair flaring away from their ears. Skin holds tightly to bones, muscles, and veins, and arms end in long, thin hands with nimble fingers. Their voices are a very soft, almost silent tenor.
The women are somewhat slender, but a slenderness which is graceful and rounded. Their features, as well as their build, bear this slender, graceful, rounded character, and their movements are light and flowing. (If the men know more of passion, the women know more of calm). Their voices are high and clear, with a sound that is like silver, like cold and crystalline water, like clear, light, dry Alsace blanc.
Urvanovestilli worship services are long and complex, with ornate liturgy and ritual. The language is florid and ornate (like that of the liturgy stemming from St. John Chrysostom) and every sentence of the liturgy would embody theological truth. The homilies (although not the only part of the service which varies (much of the liturgy itself changing according to a traditional pattern dictated by a complex algorithm) from week to week) are themselves not that long. They are of moderate length, and differ from the liturgy — which presented different doctrines sentence by sentence — in being a full and well-developed presentation of one single idea, expressed in unequaled detail and eloquence.
---
The Urvanovestilli homeland is named 'Flaristimmo'.
---
Urvanovestilli city — Capitello
Capitello is the capital of the Urvanovestilli land, and the classical Urvanovestilli city.
At the very heart lies a cruciform cathedral. It is an immense domed building, the outside in white marble, covered with statues and spires. Inside, all is dark — or so it seems to a person who first steps in.
Someone who steps in first stands in place, seeing nothing really, perhaps a few points of light in the darkness… and then, very slowly, begins to adjust. It is cool inside, and very still. The silence is a silence that can be heard, a very real and present stillness. As he begins to step into the coolness and the silence, he begins to see light — light that had gone unnoticed at first, but as he steps into it, becomes more and more visible. The light is shining through a thousand candles, each one bringing a little bit of light, a little bit of warmth, to what is around it. Then, after the candles become visible, it is seen what they illuminate — mosaics, worked with colored dyes and gold leaf… and faces.
Outside of the cathedral lies an open garden with fountains and statues. Around the garden lies a circle of seven great halls. In clockwise order, beginning south of the cathedral, they are:
Library: This collection, the largest in the world, has at least one copy of all known writings, and a scriptorium in which they are copied and transmitted.
Device museum: This is a clockwork building filled with exemplary devices (and copies in various states of disassembly).
Senate: This building is decorated with arts and crafts from the cities throughout the land; it is a place where senators (two from each city and one from each village) meet to govern the nation.
Mayorship: This is the local senate, the seat from which public affairs are run; the majority of political power is on a local level (the senate being the head of a confederation), vested in the town elders.
Forum: This is an immense amphitheater which hosts a variety of speakers, panels, and open talks. Lecture is the predominant medium and presentation, but poetry and storytelling occur not infrequently. The forum, along with the evening worship services in the cathedral, walking in the garden, attending a concert, or looking through the art museum, is appreciated as an enjoyable way to spend a night out.
Music hall/theater: This hosts concerts and recitals, theatrical performances, operas, dances, pyrotechnic displays, occasional Janra acrobatic performances, dramatic readings, puppet shows…
Art museum: Half of the space is devoted to permanent exhibits, and half to temporary displays. Most of the finest artwork ever produced by Urvanovestilli, and a good deal of the finest artwork from other cultures, may be seen here.
Outside of the seven halls lies what is called "the mélange"; outside of the mélange lie fields, pastures, and vineyards; outside of the farmland lies forest.
The mélange is a large annulus which contains mansions, shops, roads, paths, public squares, gardens, open lots, little forums and theaters, restaurants, and so on. It is where a great deal of life and culture transpires; in the little nooks and crannies, inside the parlors of the houses, a lot transpires.
The Urvanovestilli enjoy going out, but the enjoyment does not come from despising being at home. The parlors, which have the distinction of being within a person's home and hospitality, are lavishly furnished, with couches, chairs, lanterns, some instruments, a liquor machine, some sculpture or paintings, often a fountain or clock or… and people enjoy sitting around, talking, reading, performing music…
---
Urvanovestilli city: Éliré
Éliré is known among the Urvanovestilli as the city of seashells. While most Urvanovestilli cities are built out of white stone, in ornately embellished classical geometric forms, Éliré is built out of sandy yellow stone, in flowing curves; buildings seem like giant seashells. The artwork and jewelry are crafted from seashells and other treasures from the sea — coral and pearls — and the public squares are filled with fountains and pools, where colorful fish swim about.
The people enjoy swimming, and often meet the dolphin population; they enjoy each other.
---
Urvanovestilli city: Mistrelli
Mistrelli lies in the heart of the Fog Valley; a shroud of mist cloaks the ground, out of which rise trees and tall buildings with spires and towers. Inside the buildings are all manner of tunnels of tunnels, secret passages, and trapdoors; there are clockwork devices in each one. Throughout the city are spread a handful of entrances to a vast underground labyrinth, of which the better part is known; there are all manner of doors and puzzles inside.
The city is full of rose bushes, climbing up the sides of the buildings, over and around gates; most are yellow, but there are some of every color.
The people take a long time to get to know, and their personalities always have hidden gems. Their study of theology emphasizes mystery and the incomprehensible nature of God; Connaissance, a theologian from Mistrelli, began and ended his magnum opus with the words, "I do not know."
---
Urvanovestilli city: Fabriqué
Fabriqué is the biggest of Urvanovestilli port cities; it lies on the Tuz border, and is the site where ships — full rigs with multiple masts, many sails, and innumerable ropes — are built. They are polished and ornately carved, well suited for transport and trade as well as a work of art. The crews hired tend to be heavily Tuz — strong and sturdy workers who have no problem tying a rope as thick as a wrist in waves and storm — and set sail to other Urvanovestilli ports and ports around the world, transporting voyagers and cargo to destinations near and far.
---
Yedidia
The Yedidia culture is a culture of vibrant life. They live in buildings woven out of living trees and plants; the doorways are filled by hanging curtains of leafy vines which softly part as a person passes through.
Their manner of gardening spins out of a wonderful talent for drawing beauty out of the forest; many visitors come for the first time, do not even realize that they have stepped into a garden; they only notice that the forest's beauty is exceptional there.
The Yedidia are very sensitive to the rest of Creation; they speak in a melodic, lilting tongue of the purest song, but even that language is not the one that is closest to them. The first language of every child is that of rocks and trees and skies and seas. They know how tot call birds out of the forest to fly into their hands; they know how to make plants flourish.
They have ears to hear the crystalline song by which the Heavens declare the glory of their Maker. They appreciate the beauty of the created order as it tells of the Uncreate with a power that can not fully be translated into words — and they use the language of Creation to speak of the mysteries of the Creator, whose fingerprints are everywhere in nature.
They look into the great and unfathomable vastness of space; it furnishes the language by which they tell of the great and unfathomable vastness of the Creator. They know the energy, the great fire out of which the sun pours out light and energy; it furnishes the language by which they tell of the energy and great fire in the heart of the Father, offering warmth and light freely and without cost. They dance in the rain, the life giving water poured out from above; it furnishes the language by which they speak of springs of living water come down from Heaven. They admire the beauty of the lilies of the field, which simply rest in the sunlight, rain, and dew showered on them; it furnishes the language by which they speak of resting in the love poured out. Their eyes are not closed when a grain of wheat falls to the earth and dies…
They are sensitive to the silent beauty that is sometimes unnoticed even by the Janra. They enjoy the brilliance of the sun, and the pale blue luminescence of the moon; the gentle warmth of a summer night, and the powerful motion of a pouring rainstorm (and there are few things many Yedidia enjoy more than being thoroughly drenched). They look at the veins of a leaf, the hairs of a caterpillar, the motion of a snail; they listen to the song of birds, the sound of wind whispering amidst the leaves, the splashes of water flowing over rocks; they taste the cold freshness of water, the tartness of lemons, the sweetness of strawberries; they smell the soft fragrance of jasmine, the spice of cinnamon, the freshness after a rain; they feel the velvety softness of a rabbit's fur, the raspiness of a rhubarb leaf, the roughness of bark, the smoothness of a worn stone, the gentle kiss of a summer breeze, the springiness of pete moss, the shimmering heat of fire long into the night, the light tickle of a crawling gecko, the fineness of a child's hair, and the warmth of a friend's face.
They are as intuitive as they are perceptive; the emotions of friends especially, but strangers as well, are quickly understood; be it singing together, a friendly joke, talking, listening, leaving alone, sitting together in silence, holding a hand, giving a hug — they always seem to know.
The Yedidia make wines and incense which even the Urvanovestilli do not come close to. It is, though, the Urvanovestilli who make their garments. Some are short, some are tall; some are slender, some are rounded; they tends towards being fairly short and fairly round, but there is a lot of variety. All, though, have olive skin and dark, shiny black hair; the women wear a long, flowing robe of kelly green, over which cascades of hair fall and spin, sometimes reaching to the waist, sometimes almost touching the ground; the men wear cloaks and tunics of walnut brown. The clothing is soft and light as air; it streams out in the motion and jumps of dance — like their music, smooth, soft, flowing, graceful.
"Dance, then, wherever you may be, for I am the Lord of the Dance, said he." Theirs is a culture full of joy and celebration; it is full of smiles, and always willing to welcome a visitor. Finding something good, they look for someone to share it with.
They are very sensitive to the cycles of nature, of the day, of the phases of the moon, of the seasons in turn. They shape the regular rhythm of their songs, and provide a sense of constancy and regularity, again, which furnishes the language by which they speak of the constancy and regularity of the Creator.
The traditional greeting is a soft and gentle hug, one which often lasts a while (or a butterfly kiss, or…). That touch, as their faces and voices as they speak, bears a great deal of expression: The phrase of greeting used means, literally, "Here is a person in whom I find joy." The words remain the same, but the music of the speech colors it to perfection.
Though each culture has its own drink — even the icy cold water enjoyed by the Nor'krin is appreciated by visiting Janra, who recognize it as a gift given without sowing or reaping — drinks are one of the first things that come to mind when most people hear the word 'Yedidia'.
First of all are their wines. Nearly all of the finest wines are made in their land. Red and white, and a little bit of rose and green, are stored away in caves to age for years, perhaps decades, before being opened to enjoy with friends and memories.
After the wines come cider; it is served hot and well spiced; the spicing is done in many different ways, and gives a wonderful variety to a very soothing drink to warm a cool evening.
There are fruit juices of every color of the rainbow; strawberry, pear, guava, banana, apple, peach, and fig are but the beginning of a very long and flavorful list. There is, though, one strong point of commonality: the fruit is always still attached to the plant a few minutes before it is served.
(the variety of fruit juices is fermented and aged as are grapes to make wine, but that variety of drinks is reserved for very special occasions)
They also enjoy teas and infusions; the trees and herbs provide another spectrum of tastes to sip with friends.
Roots of various plants are sometimes spiced to provide another drink.
Yedidia cuisine varies somewhat from region to region. In some places, it is based on fresh fruit, and in others, on breads, cereals, thick soups and vegetable stews; the latter is spiced, lightly salted, and often has some meat for added flavor. All forms of Yedidia cuisine begin with a small salad (either garden or fruit), have a main course of some form of the local specialties, are followed by a platter with an assortment of breads and fresh fruits, and end with a dessert of cheeses or cured fruit.
Life, to the Yedidia, is one big, long party, and, to the Yedidia, song is the symbol of celebration. They sing in the morning, and sing in the evening; they sing while working, and sing a prayer — hands joined together — before meals. Thought is expressed in song; the first place to look for an expression of their perspective on theology and philosophy is in the verses of their hymns. There are many cherished songs shared across the nation, but there is also much spontaneity and improvisation; their way of speaking/singing is in metered verse, and a wealth of their wisdom is embodied in the rhythm of hymns, regular and dependable as the cycles of nature. The day, the moon, the year — these different cycles are echoed in the structure of verses.
For the beauty of the earth, for the glory of the skies, For the love which from our birth over and around us lies: Lord of all, to Thee we raise this our hymn of grateful praise.

For the beauty of each hour of the day and of the night, Hill and vale and tree and flower, sun and moon and stars of light: Lord of all, to Thee we raise this our hymn of grateful praise.

For the joy of human love, brother, sister, parent, child, Friends on earth, and friends above; for all gentle thoughts and mild; Lord of all, to Thee we raise this our hymn of grateful praise.

For Thy church, that evermore lifteth holy hands above, Offering up on every shore her pure sacrifice of love: Lord of all, to Thee we raise this our hymn of grateful praise.

For Thyself, best Gift Divine! To our race so freely given; For that great, great love of Thine, peace on earth, and joy in Heaven: Lord of all, to Thee we raise this our hymn of grateful praise.
This is my Father's world, and to my listening ears, All nature sings, and round me rings the music of the spheres. This is my Father's world: I rest me in the thought Of rocks and trees, of skies and seas; His hand the wonders wrought.

This is my Father's world, the birds their carols raise, The morning light, the lily white, declare their Maker's praise. This is my Father's world: He shines in all that's fair; In the rustling grass I hear him pass, He speaks to me everywhere.

This is my Father's world, O let me ne'er forget That though the wrong seems oft so strong, God is the Ruler yet. This is my Father's world: the battle is not done; Jesus who died shall be satisfied, and earth and Heaven be one.
The Yedidia are the most alive to sensation; each sense is valued, and each one provides something a little different.
Touch is pre-eminent; it is enjoyed immensely, and they consider it the most informative of senses. Touch tells them of texture and temperature, of moist and dry; by how things respond to pressure, they can feel what is present beneath the surface and what structure it forms; it tells much of emotion. When sensation yields perception, touch provides them with the greatest richness.
Smell is a sense of memories; to walk through an orchard is to remember seasons past. It no less bears a tale of what has happened; each person bears his own distinctive smell, and a place by its smell tells who has passed by. Many different things leave a mark on a placés scent, and to smell is to be told, as if in a far-off memory (indeed, like those that smell mysteriously triggers), what plants are present, what the weather is like and has been, who has passed by, what fruit was picked — though not all of this is perceived all of the time, the fragrance of a place often tells bits and pieces.
Sight is a sense that works by light illuminating all that it shines on (and this is something from which they draw a lesson). It tells of the color, the form, and the beauty of what is around; what is moving and what is still; it tells of what is far away and can not yet be touched. It serves as a guide to what is around, as a guide by which to move and act in an unknown situation, and it bears its own beauty; all of this provides lessons about God and about faith.
The first sound in their mind, and the one they most love, is song. The song of a friend's voice, the song of a bird chirping, the song of a babbling brook, the silent song of silvery blue starlight — all of these are listened to and enjoyed.
The taste of food tells of the time of year and of culture. Drink and food are a kind of art, and its taste tells both of the time of year and how it was prepared.
Yedidia emotions have a fluid character; they are a sensitive people who are easily moved and who show their emotions quickly. Their celebration is filled with smiles and mirth — as is, indeed, much of life. Tears are held to be very precious — in their language, the same word means 'tear' and 'diamond' — and they know tears, not only of sorrow, but also of joy. Tears come to greet both memories and powerful music, and mark as both sign and symbol the most significant events in life — farewell and death, yes, but also a loved one regained, and birth, and marriage. Memories and hopes, also, are precious. They know sorrow, but never bitterness; however deep and angst-ridden the sorrow may be, deeper and more healing is the joy. Farewell is always marked by the thought of, "I will be able to enjoy your presence again;" on many a deathbed has been spoken the words, "We will be brought back together again in the heart of the Father. It will not be long."
Yedidia worship services are filled with songs — celebrations in which everybody participates.
The Yedidia homeland is named 'Syllii'.
---
Yedidia character: Sylla
Sylla is relatively short and rounded; she has dark, olive skin and soft, brown eyes. Her hair falls down to her waist, and she wears a long, flowing kelly green robe, as is traditional among Yedidia women; more often than not, a chain of flowers rests in her hair. She chooses to go barefoot, so that she can feel the grass, the moss, the earth, and the stones beneath her feet.
The only possession which she carries is a small harp; a slow strum accompanies a soft and gentle song. She also has with her a pet: a milshh: a small, eyeless animal, about two feet long, with brilliant golden fur that is long and soft, two large, pointed ears, eight short, flexible legs ending in large paws, and a shiny black nose which is always sniffing inquisitively. It is both shy and curious, and it is very warm and affectionate; it is usually very calm and sedate, but often becomes very excited when it smells someone familiar.
A quote:
Fair is the sunlight;
Fairer still the moonlight:
Fairest of all, is the light of thy face.
---
Jec
The Jec life is filled with faith, humility, and simplicity. They live in small rural villages, where farmland — pastures, fields, orchards and vineyards, the village commons — outlies a few houses, some artisan's shops, and a simple church.
They are peasants very much like those chosen to be apostles, and the carpenter who chose them. Farmers, blacksmiths, cobblers — clothed in rough, plainly colored robes, they are the sort of people one could easily overlook in the search for the spectacular. It is calloused hands and dirty fingernails that are lifted up to God in worship, and that continue to worship by placing a yoke on a pair of oxen, gathering firewood, peeling carrots and potatoes, or threshing wheat. There are many who are given great wisdom and knowledge, a faith to move mountains, or who speak in the tongues of men and angels, but they do not bear an otherworldly air or a strange electricity; they appear as men and women like any other, usually harvesting barley or carving wood.
Their thought is expressed in parables, little stories, and proverbs, the first and foremost of which are "Love Yahweh your God with all of your heart, and all of your soul, and all of your mind, and all of your might," and "Love your neighbor as yourself." There is a great sense of community and continuity, carrying the torch passed down by the saints who walked before.
They do not really travel; most are born, live, and die within a few miles of a single point. They do not look down on wayfarers who voyage far and wide to see the height of mountains and the vastness of seas, and enjoy the richness of the visible and invisible artifacts of the variety of cultures, but they pay a lot of attention to what is easy to pass by without noticing. They know their culture, their village, and its people very well.
Jec culture is a culture of the very small. They see the great in the small; in the Law of Love is seen all of virtue and right action; in a tiny shoot pushing out of the ground they see an immense oak whose branches will someday provide shade; in a simple gift, they see the love that gave it. They are fond of the words, "He who is faithful in little is also faithful in much." Piety is given expression in the tiny details of everyday life, to which careful attention is devoted. They search to love God by seeing to the needs of whoever they are with.
Gift giving occupies an important cultural position; each gift serves as a little symbol, a little morsel, of love. The gifts are very simple — poverty does not permit the spectacular — but are given generously. A flower, an apple, a song, a blessing, a handshake, a prayer, a poem, a cup of cold water wood carved into a statue or a whistle, an oddly shaped pebble, a skin of wine, a walk, a story, a patterned candle — all of these are given.
Sight, sound, touch, smell, taste — there is nothing really special about their use of senses. They notice and enjoy little details; there is not much more to say.
The language has simple rules and few words; it is one of the easiest to learn, and bears well the load of talking about everyday matters, about personality and friendship, and about God.
When two Jec meet, one is usually coming to visit the other, and something of this notion of visit and welcome is embodied in the greeting. The visitor comes with one arm outstretched and hand open, saying, "I give you my love." The host clasps the outstretched hand, bowing slightly, and says, "And I return to you mine." These actions are accompanied by a gentle smile.
They are fairly short, with tan skin, brown eyes, and hair that is usually brown (and sometimes black or sandy blonde).
Their emotions are the emotions of being human, the common points of feeling shared across all culture. They know at least something of laughter and peace and passion and tears and awe; if there is one point that runs strong, it is a sense of tradition, community, continuity, and place; they have a sense of unique importance and a part in the great plan (two concepts which are not really separate in their thought).
Jec worship services are simple, without any real distinguishing remarks — no bells and smells, just a week by week liturgical service presenting the Gospel message and embodying worship. The opening words of each service are, "Hear, O Israel, Yahweh your God is one. You shall love Yahweh your God with all of your heart, and with all of your soul, and with all of your mind, and with all of your might. You shall love your neighbor as yourself. Love one another."
The Jec homeland is named 'Tev'.
---
Shal
The language is soft, gentle, simple, and calm. It is spoken slowly, as if it were a lullaby; it has few words: simple, little words with rich and profound connotations; 'Way', 'Tao', and 'Word' are like the nouns which are used.
Even the verbs are rarely verbs which tell of action. Rather, they describe that which is; 'be', 'abide in' 'embody', 'love', 'nourish', 'support', 'is the friend of', 'know', 'receive', 'is from', 'resemble', 'live', are the essential words which a child would learn as one of our children would learn words such as 'walk', 'talk', 'eat'. Just as our language has different words — 'walk', 'run', 'jog', 'sprint', 'mosey', 'trot', for example — which tell of the action of moving by the us of legs, so their language has at least a few different words to tell of being, or understanding, or abiding, or loving. The way of speaking sometimes does not even need verbs; there are more adjectives than adverbs.
The genius of the language is embodied in a flowing prose which is the purest poetry; words with the simplicity of a child. It does not have abruptly ending sentences, but rather slides somewhat like Hebrew; one thought gives form to the next. It has something like the feel of the prologue to John's account of the Gospel, or his first letter; it has something like the feel of a Gregorian chant; there is nothing abrupt in their speech or music. They speak, but even more, they are silent; there is a communion.
The understanding is one which see beyond, which looks at the surface and sees into the depths. They stand dazzled by the glory of the starry vault, and worship the awesome Creator who called them into being; they look at a friend's face and see the person behind.
Their culture is a place of perfect order. It is ordered by things being placed rightly; by God worshiped by man, the spiritual ahead of the physical, being beyond doing.
It is of this that God is known in all of his majesty, that spirituality becomes rich and profound, that there is a right state of being. This brings the lesser things to flourish. Men shine as they reflect the glory of God. That which is physical is enjoyed immensely — the warmth and softness of a friend's touch, the sweetness of a freshly picked orange, the fragrance of a garden of flowers, the sound of a bird's song, the colors of a sunset — all of these things are received gratefully. Being, they do; they tend the garden, and create.
The order flows from resting in the Spirit and from love; there is no one who thinks of order. The truthfulness knows nothing of oaths; the order knows nothing of rules, nor even of honor and morality.
The culture is best understood, not by looking at men, but by looking at God. God gives generously, and they receive and rest in his love.
There are many people in modern society who, when waiting in an office or at a traffic light, become agitated and begin to fidget; they are hollowed out by an excess of doing. The Shal are innocent of such hurry. They act, but it is a doing which flows from being.
Food, wine, music, incense, touch, silence, storytelling, dance, drama, puppetry — it is not often that they all get together to have a celebration (they prize greatly time spent alone with one person, and then extended families and tightly knit communities).
Shal culture does not exactly have greetings as such; their way of thought works differently.
To say 'hello' or 'goodbye' is an action of an instant, in two senses. In one sense, it lasts for an instant; no one says 'hello' twenty times or shakes hands for five minutes. In the other sense, it marks an instant, the instant where absence becomes presence or presence becomes absence.
The Shal do not really think in terms of instants; time is measured and perceived — or, rather, not measured and not perceived — by moments. A friend is present, and he is enjoyed, and then he is absent, and then there is solitude. In the place of a greeting, the Shal have a presence. With the Shal, you never get the feeling that you are alone and there is another person nearby who is also alone; you never get the feeling that there is a close group of friends nearby and they are inside and you are outside. If a Shal is nearby, he is present; indeed, the Shal have a very present touch.
Life, to the Shal, is full of moments. There is a meal with friends, and then there is reflection in solitude, and then there is a beautiful song, and then there is time with a friend, and then there is prayer, and then there is sleep, and then there is work tending to the trees… There is not interruption or haste; a moment lasts as long as it is appropriate for a moment to last.
Their moments of community are profound; their moments of solitude are even more profound. 'Withdrawing' is what they call it; it is a time of stillness, and an expression of a love so profound that all other loves appear to be hate. It is a time of finding a secret place, and then withdrawing — from family, friends, and loved ones, from music and the beauty of nature, from cherished activities, from sensation — into the heart of the Father. It is a time of — it is hard to say what. Of being loved, and of loving. Of growing still, and becoming. Of being set in a right state, and realigned in accordance with the ultimate reality. Of purity from the Origin. Of being made who one is to be. Of communion and worship. Of imago dei filled with the light of Deus. Of being pulled out of time and knowing something of the Eternal.
This withdrawing fills them with an abundant love for other people, and gives them a renewed appreciation for nature and music; it fills them with silence, and fills their words and song.
Their perception of the world is quintessentially tactile. Sight, hearing, and smell all work at a distance; touch perceives what is immediately present. The eyes, ears, nose, and tongue are all organs of sense at one place on the body — more sensitive in some places and less in others, to be sure — and feels all of what is immediately present. Touch provides the physical side of the presence which is so greatly valued.
The emotional side of the culture is filled by peace, in which is embedded joy and contentment. It does not change very much or very quickly — though it encompasses affection, or appreciation of beauty, or a special serenity, or absorption in thought.
Their appearances have the peculiar property of not seeming to be any particular age. If you look, age is not very difficult to judge, but somehow the thought doesn't come up. They have a rounded shape, soft eyes, and warm, soft skin.
Shal worship services are different from the others. They are characterized, not by the presence of words, but by the presence of a profound and penetrating silence where God is imminent. There are a few words, but they are not where the essence lies.
The Shal homeland is named 'Liss'.
---
Janra
The Janra, unlike any of the other cultures, have no homeland; they voyage among the other lands, where they are generally well-liked and warmly received. Their wayfaring is at once literal and symbolic: literal in the sense that they know that they are passing through this earthly country for a better one. They enjoy all of the lands that they visit — they have an informal character, and always seem to be at home — but they know that none of them is really home.
It must be said that they know how to move. They can walk, skip, and run, of course, but that is only the beginning. Trees, buildings, and cliffs are climbed like ladders. Come oceans, rivers, and lakes, they will happily swim. Be it lightly skipping atop a thin wall, or jumping out of a window to grab a tree branch and swing down, or running at top speed through the twisty passages of the Southern mines and caves, they make acrobatics seem another form of walking. Somehow, even flipping through a window or somersaulting under a table, they have an extraordinary knack for barely missing collisions with hard objects; the Urvanovestilli are still debating whether this is the result of skill or luck.
The dances of the Urvanovestilli have a marvelous complexity, and those of the Yedidia are known for their flowing grace, but there is still nothing like the spinning energy of the Janra. The Janra are very adaptible, pulling bits and pieces from other cultures and setting them together in vital new combinations. In some of the dances can be seen bits and pieces — moves of strength that look like Tuz wrestling, or complexity from the Urvanovestilli — and the result is nothing short of breathtaking.
In their adaptibility, they usually speak at least a few words of each language, and usually borrow whatever form of greeting is common in the land they are visiting. They are familiar with the household objects (often enough to use them in new ways). This, combined with a flair for practical jokes, is occasionally enough to annoy the town guards, but (more often than not) their antics leave people laughing, sometimes to the point of tears.
The Janra have a remarkable talent for not remaking God in their image. Their description of Jesus is anything but boring and respectable — a firebrand with a phenomenal knack for offending religious leaders, in the habit of telling respectable pillars of society things such as, "The prostitutes and tax collectors are entering the Kingdom of Heaven ahead of you." — and they are known for an honesty that can be singularly blunt. They know that he passed over scribes and lawyers to call, as disciples, a motley crew of fishermen, tax collectors, and other peasants — one terrorist thrown in to make matters interesting. They are, however, just as cautious not to water him into only being a social reformer who had nothing to say about sexual purity.
For all of their sharpness, for all of their ability to bring forth the most embarrassing Scriptural teaching at the worst possible moment, it must also be said that the Janra have hearts of pure gold. Love and compassion are constantly in their thought and action; they are the first to share their food with a beggar, say hello to the person who is alone, or ask, "Are you hurting?" The accusations brought against them are accusations of having too many quirks, not of being unloving.
Their language is of a force that is not easily translated into writing; of course it has nouns, verbs, adjectives, adverbs, etc. and respects masculine and feminine, but intonation, speed, vocal tension, and other factors tell at least as much; they carry connotation and sentiment, express the level of clarity of understanding the speaker believes he has, and many more things. There are also a number of verbal tics, on the order of two or three dozen ('Eh?' is, however, not included, and apparently perceived to be a mark of general silliness); in a sense, they don't do anything, but in a sense, they add a very nice pepper to the speech.
Janra thought involves a kind of sideways logic, which is part of why their ways of speaking are difficult to describe. They take little bits and pieces from different places, and put them together in unexpected ways, making connections that can be very surprising. They are very good at reading between the lines, and sometimes perceive things which were not intentionally meant to be communicated. Sometimes they borrow manners of speech from other people — conversation, structured argument, metered verse, stories, parables, and so on — but their usual way of speaking has all sorts of sideways jumps and turns, with segues that can be rather odd, and often leaves gaps; these gaps are not a matter of sloppiness, but rather something like a joke or riddle where the hole is intentionally left to be filled in by the listener.
"When it comes to games, never try to understand the Janra mind."

-Oeildubeau, Urvanovestilli philosopher and anthropologist
It is known that Janra sports usually last for at least half an hour, involve a ball, two or more teams, running and acrobatics, and animated discussion. Beyond that, neither the Urvanovestilli's logic nor the Yedidia's intuition are able to make head or tail of them. In general, the teams appear to have unequal numbers of players; the players often switch teams in the course of play; teams are created and dissolved; the nature of the activities makes sudden and radical changes; there is no visible winning or losing. There are occasionally times in the course of play when some intelligible goal appears to be being approached… but then, all players seem to be approaching it in a rather erratic manner (when asked why he didn't do thus and such simple thing and achieve the approached goal by an inexperienced anthropologist, one of the Janra said, "Technically, that would work, but that would be a very boring way to do it," and then bolted back into play: the extent to which game play is comprehensible heightens its incomprehensibility). Late in life, Oeildubeau hinted at having suspicions that, if the Janra believe that they are being watched, they will spontaneously stop whatever sport they are playing, and instead begin a series of activities expressly designed to give any observer a headache.
Janra come in all shapes, sizes, and colors, showing bits and pieces of other races; they tend to be of moderate to tall height and a lithe build. Most are fairly light skinned (although a few are rather dark); a fair number of them have skin spotted with freckles. They have every imaginable color of hair (black, brown, blonde, grey, white, red, tweed, shaven head, etc). and eyes (brown, blue, hazel, grey, amber, purple, etc). They wear loose clothing in a variety of colors, usually quite vivid; red, purple, and green are the most common of solid colors, and patches or stripes of some pattern or the whole rainbow appear not infrequently. Therefore, Al is a pud.
Their sensation of the world is primarily visual, and in a way patterned after their thought; visualizing and visual problem solving comes very naturally to them. They see, as well as beauty, a world to interact with, and parts to rearrange and make something new. Sound and touch serve largely to complement and extend visual image; taste and smell are enjoyed, but do not play a terribly large role. The other side of the coin (to problem solving) is observing and enjoying, which is also very much a part of culture.
Their emotional life has several sides. They carry with them, in their emotions, a little bit of every place and people they visit — the passion and control of the Urvanovestilli, the peace of the Shal, the festivities and music of the Yedidia, the respect of the Nor'krin, the enjoyment of exercise of the Tuz, the common factor of the Jec. Perhaps the most prominent side of all is laughter. Janra are immeasurably fond of banter and practical jokes, and have an uncanny knack for guessing who is ticklish. There is an element of what is carefree, spontaneous, and given to pure enjoyment of simple pleasures; there is also a large element of being immersed in sidethink, and they enjoy greatly the flash of insight when everything fits together. They are curious and enjoy discovery.
There is another side to this emotion which seems paradoxical, but fits perfectly. There is a difference between childlike and childish, and not a trace of childishness is to be found among them. They enter the Kingdom of Heaven as little children — in particular, like one little boy who stood up before crowds of thousands and asked, "Why is the Emperor naked?" Of all the skills people learn as a part of growing up, they know perhaps least of all closing their eyes and using intelligence as a tool to make oneself stupid. They are moved by what goes unnoticed, smiling at the beauty in a single blade of grass, and weeping at the death of a beggar who, homeless, friendless, handicapped and burned, explained that he was unable to drop a knife taped to his defunct hand for self-defense, but was still shot and killed outside of the White House by men entrusted with the responsibility of protecting innocent life.
There are two things to said about Janra worship. The first is that they adapt and participate in whatever is the local manner of worship (as do traveling Urvanovestilli and other wayfarers) — in that regard, they make no distinction between themselves and the peoples that they visit. The second — and this does not stem from any perceived defect in the other forms of worship, but from who they are — is that they hold their own worship services.
These services do not occur at a fixed time and place (though they occur more frequently when Janra are on the road between different locations), but at random intervals and locations, spontaneously. Anyone and everyone is welcome, and children and sometimes adults of other races are usually present.
They are a warm and informal occasions, where anyone can take the lead, and a great many activities are recognized as worship; the Janra have a particularly strong emphasis on the priesthood of the believer and the sacredness of everyday life. People sit in a big circle, and people or groups of people come to the center to present or lead as they wish.
There is no canonical list of activities that are performed at these services, but the following are common.
* Songs. The Janra sing their own songs (often improvised) or those of other peoples; those of the Yedidia are especially treasured. While singing, the people are sometimes still, sometimes swaying, sometimes clapping, and sometimes dancing with their arms.
* Prayer. One person will lead a prayer, or people will pray popcorn style, or…
* Sermons. A theologian or philosopher will preach a sermon.
* Sharing. Someone will share an insight or experience from personal life.
* Dance. The whole assembly will dance, sometimes in a long, snaking line.
* A joke is told. The Janra are fond of laughter.
* Drama. One of a few people will present a dramatic presentation, play, or skit.
* Group hug, usually in whatever is the common greeting of the land.
* Ticklefest. "Blessed are the ticklish, for the touch of a friend will fill them with laughter."
* Silence. This is treasured.
* Reading from the Scriptures.
* Reading or recitation of poetry.
* Storytelling.
* Juggling and similar activities.
* Acrobatics.
* Instrumental music.
* Non sequiturs.
* Miming.
* Mad libs.
* Impressions and impersonations of various and sundry people.
* Janra-ball. This occurs in a modified form such that members of other races, while still not understanding anything, are capable of participating. (Nobody gets a headache.)
* Eucharist. This is the most solemn and important moment, and occurs exactly once in a service — at the end.
* None of the above. This category is especially appreciated.
---
Janra character: Nimbus
Nimbus is fairly short and wiry; he has light, almost white blonde hair, deep, intense blue eyes which sparkle and blaze, and a rich, laughing smile. He wears a loose, shimmering two-legged robe of midnight blue, from the folds of which he seems to be able to procure innumerable items of Urvanovestilli make (for example: goggles (waterproof), telescope, silk rope and grappling hook with spring-loaded launcher, climbing/rapelling harness and gear/self-contained, spring-loaded belay), lantern, tool kit (large blade, precision blade, compass, wire saw, corkscrew, ruler, reamer, chisel, pliers, scissors, needle, punch, protractor, file, and sharpening stone), paper pad, mechanical pencil, supply kit (string, pencil lead, chalk, flask of oil, wire, miscellaneous device components (gears, springs, shafts, etc.), cloth), meal kit, tinderbox, mechanical puzzle, mirror, whistle…).
During childhood, he spent a lot of time in the land of the Urvanovestilli, and began to take an interest in tinkering. He has very much his own way of tinkering, from an Urvanovestilli perspective; he is fond of all manner of kludges. The resulting devices have caused his Urvanovestilli mentors to conclude that he is mad (the truth of the matter being that he is not mad, but produces and modifies contraptions in such a manner as to drive any honest Urvanovestilli tinkerer mad). When the city unveiled a new fountain in the public square, he added a pyrotechnic spark; when, in a public ceremony, the mayor celebrated his wife's birthday by presenting a specially commissioned music box, the tune somehow changed from "Happy birthday to you" to "The old grey mare ain't what she used to be."
He does, however, possess a sense of what is and is not appropriate; his practical jokes never take on a mean or spiteful character, and he does possess a strong degree of contrainte. He does appreciate the variety of cultures he visits, and enjoys Urvanovestilli philosophical and theological discussions.
He is, in short, as Janra as any — left-handed and colorful, warm and compassionate, and a heart of solid gold.
A quote: "What? You think _I_ would do something like that? I'm hurt." (generally accompanied by a wide grin)
---
All
"Not all flesh is the same: men have one kind of flesh, and beasts have another kind of flesh, fish have another, and birds another still. There are also celestial bodies, and terrestrial bodies; the glory of the celestial is one, and the glory of the terrestrial is another. The sun has one glory, and the moon another, and the stars still another; star differs from star in glory."
I Cor. 15:39-41
"God does not create two blades of grass alike, let alone two saints, two angels, or two nations."
C.S. Lewis, _That_Hideous_Strength_
This world is an exploration of good, a set of musings about cultures not fallen. The variety of cultures exists because of the nature of good.*
Matthew, Mark, Luke, and John all tell the same Gospel, the same message of Jesus Christ, Son of God and Son of Man, crucified for the forgiveness of sins and raised from the dead.
They each, however, present this one Gospel with a distinct flavor; it is with a great deal of wisdom and respect for this one Gospel message that Christian tradition has vigorously resisted attempts to reduce the four books to one single, homogenized account. Matthew emphasizes the Kingdom of Heaven and peace; Mark emphasizes action; Luke provides a physician's account of healing and sensitivity towards the despised; John provides a poetic and mystical account of love and intimacy. It is to faithfully represent this one Gospel that the Spirit inspired the writing of multiple accounts.
Faithfulness to a God of color and vibrancy means anything but a dull, monotonous cookie cut-out series of identical believers; just as a person is most faithfully represented, not by multiple copies of one photograph, but by many different photographs from many different angles, so images of God may faithfully reflect him by being different from each other.
This is why there are different cultures, each with its own emphasis on philosophy and way of life. (Within these cultures, though I have far from described them, should be many different sub-cultures, communities, and individuals. There is a masculine and a feminine side to each culture — or, more properly, each culture recognizes the importance of men who are masculine and women who are feminine). The differences, however, are differences of emphasis, just as the previous analogy spoke of different photographs for the sake of faithfully representing one entity.
It is in this same substance that people of other cultures look at each other and immediately see human beings; the differences are a source of heightened enjoyment between brothers and sisters. It is in this same substance that they love God with their whole being, and love their neighbors as themselves. That there is one God, the Father, the Almighty, Maker of Heaven and earth, of all that is, visible and invisible, that God is holy, possessing all authority and all wisdom, that there is one Lord, Jesus Christ, God from God, Light from Light, Love from Love, the Word made flesh, perfect God and perfect man, crucified for the forgiveness of sins and raised from the dead to be the eldest of many brothers and sisters, that there is the Holy Spirit, a fire of love and energy shooting between the Father and the Son, the new structure of obedience, that the fear of the Eternal is the beginning of wisdom, that God created the sky, the earth, the seas, the plants, the animals, and saw that it was good, and then created man in his image, and saw that it was very good, that the order of the universe is spiritual as well as physical, that God loves man and has given him the Law of Love, that man has as facets cultas and culturas, individual and community, that he created them male and female, faith, hope, love, joy, peace, patience, kindness, gentleness, goodness, faithfulness, self-control — things such as these are the reality unequivocally confirmed by all men. Cultural differences provide richness and variety that enhances understanding between brothers and sisters who love one another.
When a character is developed, with a cultural and personal flavor, do not overlook that which is to be common across all cultures and people, the same identity which holds culture and personal uniqueness.
One brief note, in the interest of clarity to avoid unnecessarily offending people: I am a white, male American who has lived in South-East Asia and Western Europe. I find cultures to be objects of great beauty, but make no pretense to be well-versed in all of them, nor to have included each of them in this world. The absence of some cultures is not meant as a statement of "My culture exists because of Creation and your culture exists because of the Fall;" I tried to envision a world not fallen, and began to create it with a background that certainly includes my theological knowledge, but also includes my cultural background and my own personality. If some members of other cultures would like to make a similar creation based on their knowledge, go for it; if you send it to me, I'll enjoy reading it. I have not, however, myself gone out of my way to include other cultures; I am not ashamed of this. I am grateful to God for the personal and cultural fingerprints that I have left on this creation, and hope that other people, other images of God to whom it is given a slightly different manner of reflecting God's glory, have been able to read it in an atmosphere of mutual respect.
* Careful readers will have noticed some things — ergo, meat eating, rebuke, the Cross (a symbol of redemption from sin), which do not correspond to Eden. The cultures exist, not always as what sinless cultures might have been in Eden, but sometimes what sinless Christian culture might be today, were such a thing possible. To state some things more precisely: it is a world in which physical evil exists, but not moral evil. I would request that the reader overlook the indirect marks of sin, as the cultures were designed around other concerns primarily.
Prologue
Another gale of laughter shook the table. "But it always seems like this," Father Bill said. "The time for fasting has passed, and now we are ready to feast. People melt away from the parish hall to enjoy Christmas together, and there is finally one table. Outside, the snow is falling… falling… wow. That's some heavy snowfall."
Adam looked around. "Hmm… That car in the street is having trouble… Ok, it's moving again. I wouldn't want to be driving home in this snow."
Mary smiled. "Why don't we go around the circle, and each tell a story, or share something, or… something? I think we're going to be here for a while."
And so the stories began.
Paul's Tale: Another Kind of Mind
Basil's Tale: The Desert Fathers
Macrina's Tale: The Communion Prayer
Barbara's Tale: The Fairy Prince
Innocent's Tale: The Apostle
Innocent said, "I was visiting with my nephew Jason, and he asked me, 'Why are you called Innocent now, or Uncle Innocent, or whatever?' I told him that I was named after one of the patron saints of America, called Apostle to America.
"He said, 'Patron saint of America? I bet he wasn't even an American! And I bet you're going to tell me his boring life!'
"I smiled, and said, 'Sit down, kid. I'm going to bore you to tears.'"
And this is how he tried to bore Jason to tears.
---
Where should I start? He was born just before 1800 into the family of a poor sexton. Stop laughing, Jason, that means a church's janitor. The saint was reading the Bible in church at the age of six—the age he was orphaned at. He went to seminary, and aside from being the top pupil in everything from theology and rhetoric to languages, he was popular with the other seminarians because he invented a pocket sundial, and everybody wanted one. This wasn't our time, you couldn't buy a digital watch, and… I think that was cool. He loved to build things with his hands—later on, he built a church with his own hands, and he built a clock in the town hall of—I forget where, but it's in Alaska, and it's still working today. He would also teach people woodworking. So he was a tinkerer and an inventor. Among other things. Among many other things. At school, he learned, and learned, and learned—Slavonic, Latin, Greek, for instance, if you wanted to look at languages. At least that's what he learned at school. That doesn't count the dozen or two languages he learned when he got out into the world and started to travel—his version of courtesy seemed to include learning people's languages when he traveled to their countries.
He was a bit of a Renaissance man. But he did more than languages. His biggest gifts were his humility, patience, and love for all people, but if we forget those, he had a spine of solid steel. He became a deacon and then a priest, and his wife broke down in tears when the bishop asked for someone to go to the terrifying and icy land of Alaska and he was the one volunteer for it. This man, who was not afraid of Siberia, was not afraid of Alaska either, and later on, when he became a bishop, he thought it was a bishop's duty to visit all the parishes he was responsible for, and so would travel to all the parishes, by reindeer, by kayak, by dogsled. This wasn't just cool that he could travel different ways. He would carry his little boat… and kayak up rivers of icewater… when he was 60. Yes, 60. This super hero was real.
He traveled a lot, and met peoples, and understood their languages and cultures. Back when Western missionaries were teaching Africans that they had to become European to be Christian, he came to people, learned their languages, and tried to model Christ's incarnation by taking the flesh of their culture. There were some things he changed—he stopped child sacrifice—but, well, let me think. He did teach woodworking, and he gave the Aleuts a written language. But he never tried to make the people into copies of himself. And he was a very effective evangelist. He learned the dialects and languages of Aleutians, Koloshes, Kurils, Inuit, Kenai, Churgaches, Kamchadals, Oliutores, Negidates, Samogirs, Golds, Gulyaks, Koryaks, Tungus, Chukcha, Yakutians, and Kitians. And he wrote grammars for some of their languages, and his ethnographic, geographic, and linguistic works got him elected an honorary member of the Russian Geographical Society and Moscow Royal University.
What does this have to do with America? Jason, our country is bigger than just white people. Now we think of "bigger than white people" as recognizing how fortunate we are to have blacks, Asians, and Hispanics. But a lot of people in Alaska aren't white. The first nations didn't get exterminated. Saint Innocent is a large part of why the original Americans are to this day known to be over a third Orthodox. And Saint Innocent was elected Bishop of China—sorry, I forgot about that—and he also wanted a diocese for America, and wanted everything to be in English. He created written service books and translated part of the Bible for the Aleuts, and he had a sort of vision for an American Orthodox Church. If you don't believe me that he has something to do with America, and you don't count his extensive work in Alaska and beyond, you can at least take the U.S. Government's word for it when they made him an honorary U.S. Citizen. What's so special about that? Well, let me list all the other people in our nation's history who've been granted that honor. There's Winston Churchill, and the Marquis de LaFayette, and… as far as I know, that's it. Jason, you know about the Congressional Medal of Honor? Being made an honorary citizen is much rarer than that!
After all these things, he was made Patriarch of Moscow—one of the top five bishops of the world, with huge responsibility. And after all he had done, and with the new responsibility that had been given to him… He was basically the Orthodox President of the United States, and he still kept an open door. Anyone, just anyone, could come and talk with him. And whoever it was, whatever the need was, he always did something so that the person walked out… taken care of. Now it's not just amazing that there was one person who could do all of these things. It's amazing that there was one person who could do any of these things.
Is your Mom here already? I haven't talked about the humanitarian work he did, how when he came to power he worked hard to see that the poor and needy were cared for. I haven't talked about what it was like for Russians to be at the Alaskan frontier—they called it, not West, but the utter East. And it attracted some pretty weird customers. I haven't talked about the other saints he was working with—Saint Herman, for instance, who defended people against Russian frontiersmen who would kill them, and baked biscuits for children, and wore chains and dug a cave for himself with his hands, and… um… thanks for listening.
Just remember, this is one of the saints who brought Orthodoxy to America.
Adam's Tale: The Pilgrimage
John said, "Adam, I haven't heard you tell me about your summer vacation. You know, when you went to pick up the icons that our parish commissioned from St. Herman's Monastery in Alaska. How was it?"
This is Adam's story.
---
I probably already told you what happened this summer. It turned out to be somewhat exciting. I was going to drive from our parish, take my old car to my sister in L.A., and fly to the holy land of Alaska and buy icons from St. Herman's Monastery.
I debated whether I needed to ask Father for a traveler's blessing. When I went up and asked him how to best profit from a journey that looked too quiet, he said, "You do not know until tomorrow what tomorrow will bring."
A day into the journey, I was passing through Chicago, intending to take a direct route through the south side of Chicago. I felt the voice of the Spirit saying, North side.
My stomach got tighter as I drove through the South Side, and got tighter until I was sitting at a red light, alone. The voice said quite urgently, Burn rubber.
I waited for a green light. Just a second before, six youths with guns surrounded the car. "Out of the car! Now!"
I almost wet my pants. The voice moved gently in my heart and said, Open the window and talk about Monty Python.
"What?" I thought.
Open the window and talk about Monty Python.
I opened the window and started half-babbling. "Do you watch Monty Python? It's a TV show, has some nudity, you should like it, and has a sketch about the man with a tape recorder up his nose. There's a self-defense series where this man is teaching people how to defend themselves against various types of fruit—what do you do if someone attacks you with a passion fruit or a banana, for instance?"
Talk about the orange on the dashboard.
"For instance, what would you do if I attacked you with this orange?"
"Out!" the youth bellowed.
Tell him you have GPS alarms and security cameras.
I grumbled in my heart: that's not true, and it'll just make him madder.
Tell him you have GPS alarms and security cameras. And that he's on candid camera.
"Did you know this car has a GPS alarm and security cameras hidden all over the place? Smile! You're on candid camera."
He grabbed my coat and put his gun to my head. "You can't lie worth beep! Shut your blankety-blank hole and get out now!"
I blinked, and listened to the still, small voice. "Did you know that my cousin works for the FBI? You can leave fingerprints on leather, like my jacket, if your glove slips the teensiest, weensiest bit—in fact, you've done so already. If you shoot me, you'll have your fingerprints on a murder victim's clothing, and in addition to having the Chicago Police Department after you, you'll have a powerful FBI agent who hates your guts. Smile! You're on candid camera."
He looked down and saw that his glove had slipped when he grabbed my coat. He could see I was telling the truth.
Five seconds later, there wasn't another soul in the place.
I pulled through the rest of Chicago uneventfully, drove into a super market parking lot, and sat down shaking for an hour.
From that point on it was a struggle. I was jumpy, like when you've drunk too much coffee. I jumped at every intersection, and prayed, "Lord, keep this car safe." And it seemed odd. There seemed to be more people cutting me off, and driving as if they wanted an accident with me. Maybe that was my jumpy nerves, but this time I didn't even notice the scenery changing. Finally, I came in sight of my sister's suburbs, and prepared to get off. I relaxed, and told myself, "You've done it. You've arrived safely."
A car cut me off and slammed on the brakes. I swerved to the right, barely missing it, but scraping off paint when I ran into the shoulder's guardrail.
I turned my head to see what on earth that person was doing. And slammed into an abandoned Honda Accordion in front of me.
I was doing about 77 miles per hour when this started, and I totaled both cars. Thank God for airbags; I was completely unscathed. My cell phone still worked; I called the state troopers, and then told my sister what had happened. It seemed forever before the troopers came and filled out a report; I eventually called for a cab.
I arrived at my sister Abigail's house, obviously looking like a wreck; we talked a bit, and she went up to bed. I could hear her snoring, and I wanted to read a bit before going down. I opened her Bible, when I realized something unpleasant. The basement door was open—I couldn't see down the steps.
Her cat was at the top of the stairs, his back arched, every hair raised, hissing. I very slowly closed the Bible and—
Open the Bible.
I got up.
Sit down.
I stood all the way up.
Sit down.
I sat down, and a kind of spiritual seeing came as I followed.
Open the Bible to the concordance and look up 'Emmanuel'.
I was trying hard not to get up and dial 9-1-1. That was nearly the only thought in my head, but I saw the references to Emmanuel. I immediately began flipping to the passage in Matthew, where Christmas tale has the prophecy of the virgin bearing a son, and… Not Matthew, but Isaiah. It was about all I could do not to get up immediately and dial 9-1-1. But I looked, and read… That's the passage where the king of Israel is trembling before the kings of two neighboring powers, and God tells him that if he does not stand firm in his faith, he will not stand at all, and then—
Therefore, the Lord himself will give you a sign. Behold, the virgin shall conceive and bear a son… and before he knows how to refuse the evil and choose the good, the land of those two kings you dread will be desolate ruins.
I thanked the Lord for that reading, and got up, and sat down when my stomach got tighter, and finally made the decision to wait as long as the Spirit said, or not call 9-1-1 at all.
Call 9-1-1.
I raced over to the phone as quickly as I thought I could move quietly.
The operator exuded an air of calm and competency, and began telling me what the police were doing. "There are several police officers nearby. [pause] They're coming onto your property. They see you've left the back door open, so they're coming through your back door—"
She didn't pause, but I saw four police officers moving very quickly and very quietly. All of them were wearing bulletproof vests. Three of them were big, burly men, with their guns drawn. One of them was a sweet-looking petite policewoman with both hands on a massive shotgun. These police were not messing around.
"They're going through the house. They're going down the basement—"
"Police! Freeze!" a voice barked.
Then I heard laughter.
How dare the police laugh in a situation like this? Did they not fear intruders?
One of the police officers came up, trying hard to maintain his composure.
He wasn't succeeding.
My sister Abigail came down with a classic bedhead. "What's going on?"
I heard a voice say, "Come on. Up the stairs you go." The last police officer was dragging a large golden retriever, which had its snout in a leftover ravioli can and a food wrapper stuck to one of its paws, and looked none too dignified.
The first officer managed to compose himself. "I'm sorry. Your back door was left open, and someone's dog was downstairs rummaging through your trash. This gentleman was concerned that it might have been an intruder."
Abigail glared at the dog. "Jazzy! Bad dog!"
The dog dropped the can, put its tail between its legs, and backed up, whimpering.
The officer looked at her. "You know the dog?"
"Yes, Officer," she said. "We can check her tags to be sure, but I think she belongs to a friend who is absolutely sick worrying about where the dog is. Is the number on the tags 723-5467? I'll call her in a minute, and don't worry, I can handle this lovable rascal. Can I get you anything to drink? I've got soy milk, apricot nectar, Coca-Cola, Perrier, Sobe, Red Bull, and probably some other energy drinks in the fridge."
The officer now seemed to be having less difficulty composing himself. He looked at the dog's tag, and said, "Thank you; that won't be necessary." He turned to me. "You did all the right things calling. If there's something like this, you have every reason to dial 9-1-1. Thank you for calling us. Is there anything else we can do for you?"
"No; thank you, officers. It was very reassuring to have you come." As the officers prepared to leave, Abigail looked at me and said, "Don't worry about the car; it was still on insurance. I prepared a sleeping bag for you on the couch, and there's Indian take-out in the fridge. Can you get to bed?"
I said, "It'll probably take me a while. This has been an eventful day, and my heart is still thumping. Besides, I just saw you with your bedhead, and I'll need extra time to recover from that."
She threw a cushion at me.
When I finally did get to sleep, the words I had read kept running through my mind.
Get up, the voice said. "I'm waiting for my watch alarm," I grumbled, or something like that, only much muddier. I wanted to sleep in. Then I looked at my watch.
When I saw the time, I was very suddenly awake. I threw my suitcase together, and shouted Abigail awake. In less than ten minutes we were on the road.
I waited for the fear to begin. And waited and waited. We hit every green light except two—only two red lights on the way to the airport, and on the way to the airport everything went smoothly. This was the fastest time I'd gotten through airport security in my life—at least since 9-11, and I got on to the airplane, and slept all the way. A stewardess had to shake me awake after we landed.
What can I say about Alaska? There's so much that you miss about it if you think of it as another U.S. state. It belongs to its own country, almost its own world.
When I arrived, it was the time of the midnight sun, a time of unending light. It was rugged, and nobody seemed… This is a tough land, with tough people. And it's a holy land, the land where saints struggled and first brought Orthodoxy to this continent. The first holy land was one where people struggled in searing heat. This holy land was one where people met unending light, unending darkness, warm summers and bitter winters, Heaven and Hell. Its chapels are like Russia still survived, like Russia wasn't desacrated in 1917. There are poor and simple wooden chapels…
The best way I can describe it is to say that a veil has been lifted. We live in the shadow of the West, and we see with Western eyes. It's so easy to believe that there is no spirit, that dead matter is all there is. Pentecostals today have exhortations to believe that Jesus still heals today; the people who asked for healing in the New Testament did not believe that Jesus was the Son of God; they just had the windows of their souls open enough to ask him for healing and believe it could happen. The West has closed our souls to believe that there is nothing a skeptic could deny, there is no chink for wind to blow. And that's not how it is where I went. The veil was lifted; there were chinks for the wind, the Spirit to blow. When I walked into the wooden chapels and churches, they looked poor and crude and nothing like our perfectly machined churches with perfectly smooth, airtight walls, and the saints were there. I wasn't looking at the icons; I was looking through them, to see Heaven. And I had a feeling that the saints were looking through the icons to see me.
The monks at the monastery received me as if I were a saint; it was one of the most humbling welcomes I've received. I hope someday that I'll treat others as well as they treated me.
Before I left, I prayed before St. Herman's remains, and I could almost reach out and touch him, he was so present. There were hardships on Alaska, hard beds and few luxuries and no Internet connection, but I don't remember that. It was—
And then… I don't know what to say. I didn't want to leave. I prayed. You are needed back home. You cannot stop time. I left, with reverence.
It was back when I was sitting in my mass-produced office, when I realized that my heart had not left Alaska. It wasn't just that I wished I was back there. There was something deeper. When I prayed before the icons I had brought back for our parish, I could feel the saints watching me and praying for me. Then other icons seemed to be more… alive as windows of Heaven. I left to Alaska and found that veil over the reality of spirit had been pulled aside. I left Alaska and believed that only in Alaska could that veil be pulled aside—that outside of Alaska, everything worked as a skeptic would predict. And I found to my surprise that I have never left Alaska. Temptations no longer seem to just happen. Neither do icons just seem boards with paint. It's like I don't see in black and white while straining to see color any more; I see color, or at least a little bit more in color. And it can be terrifying at times; visible demonic activity is more terrifying than things that is masked as just an unfortunate coincidence, whether it is a temptation or things going wrong, but…
I think that God sent me to Alaska so I could do a better job of serving him here.
Mary's Tale: Mary's Treasures
John finally spoke. "What's that you're humming, Mary? A penny for your thoughts."
Mary continued humming for a moment, and then sung, in a far-off, dreamy, sing-song voice,
Raindrops on roses,
And whiskers on kittens,
Bright copper kettles,
And warm woolen mittens,
Brown paper packages,
Tied up with strings…
"I was just thinking about what I have to be thankful for, about a few of my favorite things."
Her husband Adam held out his hand. "What are they?"
She slipped her hand into his. "Well…"
---
I am thankful for my husband Adam, the love of my life. He is a servant to God, the best husband in the world to me, and the best father in the world to our daughter Barbara.
I am thankful for my mother. She is practical and wise. She is also beautiful. If you think I am pretty, you have seen nothing of the loveliness etched into her face, the treasure map of wrinkles around her kind, loving eyes. She taught me… I don't know how to tell you all the things she taught me. And I am fortunate to have my mother and her mother alive.
My grandmother… When I close my eyes, I can still smell her perfume. I can walk through her garden and see the ivy climbing on the trees, the wild flowers roosting. She thinks her garden has lost what she used to give it. I only see… I don't know how to describe it.
I am thankful for my father. He was a gruff man with a heart of gold. I still remember how every Christmas, as long as he was alive, he gave me a present carved out of wood.
I am thankful for my daughter Barbara, the other love of my life. I remember how, it was only this year, she asked for some money to go shopping at school, where they have a little market where you can spend $2.00 for a bottle of perfume that smells… to put it delicately, it hints at a gas station. I gruffly said that there were better ways to spend money, and that if she really needed something, she had her allowance. That day I was cleaning her room, and saw her piggy bank empty. She came back after lunch and said, "I have a present for you." I looked, and saw a bottle of perfume. That bottle is on the shelf for my best perfumes, because it's too precious for me to wear when she doesn't ask me to.
I am thankful for the flowers I can grow in my garden. Right now it looks nothing like my grandmother's garden. I still hope I'll learn to make a garden beautiful without neat little rows, but for now I work hard to see the flowers in neat little rows.
I am thankful for God, and for metanoia, repentance. There was something I was struggling with yesterday, a cutting word I spoke, and I was terrified of letting it go, then when I did… it was… Repenting is the most terrifying experience before and the most healing after. Before you're terrified of what will happen if you let go of something you can't do without, then you hold on to it and struggle and finally let go, and when you let go you realize you were holding onto a piece of Hell. I am thankful for a God who wants me to let go of Hell.
I'm thankful for wine. That one doesn't need explaining.
I'm thankful for babies. It's so nice to hold my friends' babies in my arms.
I'm thankful for—if you go to the Orthodox Church in America website at oca.org and click on Feasts and Saints of the Church followed by Lives of the Saints, there are the lives of many saints. There's a whole world to explore, and it's fascinating to see all the women to look up to. I'm not saying I could measure up to any of them, but… it's something to read, even if I couldn't be like any of them.
I'm thankful for Beethoven's moonlight sonata. Every time I hear it, it's like a soft blue fog comes rolling in, and I'm in a stone hut in the woods lit by candlelight, and I can see the softness all around me. I can feel the fur of the slippers around my feet as I dance in the woods, and I can feel the arms of the one I love wrapped around me.
I'm thankful for all of my husband's little kindnesses.
I'm thankful I didn't run out of any office supplies this week.
I'm thankful our car hasn't broken down this month. We've gotten more mileage out of it than we should have. but we can't afford a new one.
I'm thankful that all of the people in my family, near and far, are in really good health.
I'm thankful that Adam screws the cap onto the toothpaste and always leaves the toilet seat down.
I'm thankful that April Fool's Day only comes once a year. Believe me, in this family, once a year is plenty!
I'm glad that the Orthodox Church is alive and growing.
I'm thankful for all the dirty laundry I have to do. We have dirty laundry because we have enough clothes, and we have dirty dishes because we have food.
I'm glad that Barbara has helped me make bread and cookies ever since she was big enough to stand and drool into the mixing bowl.
I'm profoundly grateful my husband doesn't make me read the books he likes.
I'm glad Adam always remembers to bring a half-gallon of milk home when I ask him, even if he's had a busy day.
I'm glad that when Adam comes home, he asks me to tell him everything that happened in my day, so that I can help him concentrate on what he's thinking about.
I'm thankful that Adam doesn't criticize me when I know I'm wrong, and never humiliates me.
I'm glad that Adam doesn't stick his thumb in my eye like he did when we were dating, and sometimes he doesn't even step on my foot when we dance together… and sometimes he doesn't even—Ow! Ok, ok! I won't tell that one!
Let's see. This is getting to be all about Adam. I really appreciate having confession, where you let go of sin and it is obliterated. I appreciate how the worship at church flows like a creek, now quick, now slow, now turning around in eddies. I appreciate that our parish is more than a social hub, but it's a place I can connect with people. And I appreciate… let me take a breath…
---
Mary dimpled. "And…" She squeezed Adam's hand. "There's one more thing. Thank you for praying and keeping us in your prayers for well over a year. We're expecting another child." She blushed and looked down.
And Mary pondered all these treasures in her heart.
Paul's Tale: Another Kind of Mind
Paul leaned forward and began to tell…
---
When I was younger, I had the nickname of "The Razor." It seemed like my mind would cut into anything I applied it to. When my friends saw the movie Dungeons & Dragons, they were appalled when they asked me for my usual incendiary review and I said, "As far as historical fiction goes, it's better than average." It wasn't just the line where a dwarf told an elf he needed to get a woman who weighed two hundred and fifty pounds and had a beard he could hang on to—that single line gave an encounter with another culture that is awfully rare in a classic like The Witch of Blackbird Pond. I had liked the beginning impassioned "How dare you fail to see that everybody's equal?" Miss America-style "I get my opinions from Newsweek" speech about the evils of having a few elite magi rule. That was mercifully hitting you on the head with something that's insidious in most historical fiction—namely, that the characters are turn-of-the-millennium secular people in armor, conceived without any empathy for the cultures they're supposed to represent. It had the courtesy not to convince you that that's how medievals thought. Plus the movie delivered magic, and impressive sights, and people who enjoyed the benefits of modern medicine and diet, a completely inappropriate abundance of wealth, and everything else we expect in historical fiction. The movie is clumsily done, and its connection to the medieval way of life is tenuous, but it has a pulse. It delivers an encounter that most viewers weren't expecting. Namely, it provides an encounter how D&D is played—despite what some critics say, it's not a botched version of "Hollywood does fantasy", but a good rendering, even a nostalgic rendering, of a rather uninspired D&D session. And at least for that reason, it has a pulse where most historical fiction doesn't. As far as a seed for discussion goes, I said I'd rather start with Dungeons & Dragons than with most of the historical fiction I know of.
I was known for using the term 'assassin's guild' to refer to any organization that derived profit from causing people's deaths. This meant not only a cigarette manufacturer like Phillip Morris, or Planned Parenthood, but included more respected organizations like Coca-Cola, which murdered South American unionizers, or department stores, where human blood was the price paid to offer items so cheap. I'm sure you've seen the email forward about what happened when a young man asked Nike to sell him a pair of shoes with the word "sweatshop" on the side. There are disturbingly many things like that that happen, and I was acute at picking them out.
So D&D and the assassin's guild represent two of the things I could observe, and I observed a great deal of them. Wherever I placed the cynic's razor, it would slice. I was adept at cutting. No one could really stand against me.
I still remember a conversation with one friend, Abigail. She said to me, "I don't doubt that everything that you see is there." Abigail paused, and said, "But is it good for you to look at all that?" I remembered then that I gave her a thousand reasons why her question was missing the point, and the only response she made: "Have you ever tried looking for good?"
I had no response to that, and I realized that the back edge of the razor was dull when I tried to look for good. I looked and I saw evil, but it was years of work before I could perceive the good I never looked for. Earlier I thought that politeness was in very large measure a socially acceptable place to deceive; now I saw that ordinary politeness, such as I used to scorn, had more layers consideration and kindness that I would have ever guessed.
Some years later, I met with an Orthodox priest, and we began to talk. It was Fr. Michael; you know him, and how he welcomes you. After some time, I said, "You don't know how much better it is now that I am using my intellect to perceive good." He looked at me and said, "What would you say if I told you that you don't even know what your intellect is?"
I looked at him. "Um… I have no place to put that suggestion. What do you mean?"
He closed his eyes in thought. "You're a bookish fellow. Have you read Descartes, or the Enlightenment's enthronement of reason, or even the popularizations of science that good scientists wince at?"
I said, "A little."
He said, "I think you mean yes."
I tried not to smile.
He continued, "Read Plato for something that's a little saner. Then read John Chrysostom and Maximus Confessor. Try on the difference between what they say about the mind."
I said, "I'm sure I'll find interesting nuances on the concept of mind."
Before leaving, he said, "So long as you've found only nuances on a concept of mind, you have missed the point."
That remark had my curiosity, if nothing else, and so I began to read. I began trying to understand what the different nuances were on the concept of mind, and… It was a bit like trying to mine out the subtle nuances between the word 'Turkey' when it means a country and 'turkey' when it meant a bird.
When someone like John Chrysostom or Maximus Confessor talks about the "intellect," you're setting yourself up not to understand if you read it as "what IQ is supposed to measure." Intellect does mean mind, but in order to understand what that means, you have to let go of several things you don't even know you assume about the mind.
If you look at the vortex surrounding Kant, you think that there's a real outer world, and then we each have the private fantasies of our own minds. And the exact relation between the fixed outer world and the inner fantasy varies; modernism focuses on the real outer world and postmodernism on the private inner fantasy, but they both assume that when you say "inner" you must mean "private."
But what Maximus Confessor, for instance, believed, was that the inner world was an inner world of spiritual realities—one could almost say, "not your inner world, not my inner world, but the inner world." Certainly it would seem strange to say that my inner world is my most private possession, in a sense even stranger than saying, "My outer world is my most private possession." And if you can sever the link between "inner" and "private," you have the first chink between what the intellect could be besides another nuance on reason.
Out of several ways that one could define the intellect, one that cuts fairly close to the heart of it is, "Where one meets God." The intellect is first and foremost the spiritual point of contact, where one meets God, and that flows into meeting spiritual realities. Thought is a matter of meeting these shared realities, not doing something in your mind's private space. The intellect is mind, but most of us will have an easier time understanding it if we start from the spirit than if we start at our understanding of mind.
The understanding of knowledge is very different if you have a concept of the intellect versus having a concept of the reason. The intellect's knowing is tied to the body and tied to experience. It has limitations the reason doesn't have: with reason you can pick anything up that you have the cleverness for, without needing to have any particular character or experience. If you're sharp, you can pick up a book and have the reason's knowledge. But the intellect knows by sharing in something, knows by drinking. Someone suggested, "The difference between reason and intellect, as far as knowledge goes, is the difference between knowing about your wife and knowing your wife." The reason knows about the things it knows; the intellect knows of things, by tasting, by meeting, by experiencing, by sharing, by loving.
And here I am comparing the intellect and the reason on reason's grounds, which is the way to compare them as two distinct concepts but not to meet them with the deepest part of your being. We know Christ when we drink his body and blood. Something of the intellect's knowing is why words for "know" are the main words for sexual union in the Bible: "Now Adam knew Eve his wife", and things like that. While the reason puts things together,by reasoning from one thing to another, the intellect sees, and knows as the angels know, or as God knows.
And when I asked him, "When can I learn more of this?" Fr. Michael said, "Not from any book, at least not for now. Come, join our services, and they will show you what books cannot." I was startled by the suggestion, but Orthodox worship, and the Orthodox Way, gave me something that Maximus Confessor's confusing pages could not. The concept of the intellect does not appear as a bare and obscure theory in Orthodoxy any more than the concept of eating; people who have never heard of the 'intellect', under any of its names, are drawn to know the good by it. It's like a hiker who sees beauty on a hike, strives to keep going, and might have no idea she's getting exercise.
The lesson I'm now learning could be narrowly stated as "Theology is not philosophy whose subject-matter is God." I pretended to listen politely when I heard that, but philosophy is reason-knowing and theology is intellect-knowing. It's unfortunate that we use the same word, "know," for both. Christ said, "Seek first the Kingdom of Heaven, and all these things shall be added to you." Originally he was talking about food and drink, but I've come to taste that "all these things" means far more. I sought a knowledge of the good, and so I was trying to think it out. Since I've begun to walk the Orthodox Way, as how God wants me to seek the Kingdom of Heaven, I've tasted good in ways I would never have imagined. When I first spoke with Fr. Michael, I was hoping he would give me more ideas I could grasp with my reason. Instead he gave me an invitation to step into a whole world of wonder I didn't know was open to me, and to enter not with my reason alone but with my whole life.
When we worship, we use incense. I am still only beginning to appreciate that, but there is prayer and incense ascending before God's throne, and when we worship, it is a beginning of Heaven. When the priest swings the censer before each person, he recognizes the image of Christ in him. When we kiss icons, whether made of wood or flesh, our display of love and reverence reaches God. Our prayer is a participation in the life of the community, in the life of Heaven itself. We are given bread and wine, which are the body and blood of Christ, and we drink nothing less than the divine life from the fountain of immortality. Christ became what we are that we might become what he is. The Son of God became a Man and the Son of Man that men might become gods and the sons of God. And we live in a world that comprehends the visible and invisible, a world where spirit, soul, and matter interpenetrate, where we are created as men and women, where eternity breathes through time, and where every evil will be defeated and every good will be glorified.
And there is much more to say than that, but I can't put it in words.
John's Tale: The Holy Grail
Mary looked at John and said, "Have you read The da Vinci Code?" She paused, and said, "What did you think of it?"
John drew a deep breath.
Mary winced.
John said, "The Christians I know who have read The da Vinci Code have complained about what it presents as history. And most of the history is… well, only a couple of notches higher than those historians who claim the Holocaust didn't happen. I personally find picking apart The da Vinci Code's historical inaccuracies to be distasteful, like picking apart a child's toy. Furthermore, I think those responses are beside the point."
Mary said, "So you think the history is sound?"
John said, "I think that a lot of people who think they're convinced by the history in The da Vinci Code have been hoodwinked into thinking it's the history that persuaded them. The da Vinci Code's author, Dan Brown, is a master storyteller and showman. The da Vinci Code isn't a compelling book because someone stuck history lectures in a bestseller. The da Vinci Code is a compelling book because it sells wonder. Dan Brown is the kind of salesman who could sell shoes to a snake, and he writes a story where Jesus is an ordinary (if very good) man, is somehow more amazing of a claim that Jesus is the person where everything that was divine met everything that was human.
"The da Vinci Code boils down to a single word, and that word is 'wonder.' Dan Brown, as the kind of person who can sell shoes to a snake, leaves the reader with the distinct impression that the ideas he is pushing are more exotic, alluring, and exciting than the Christianity which somehow can't help coming across as a blob of dullness."
Mary said, "But don't you find it an exciting book? Something which can add a bit of spice to our lives?"
John said, "It is an excellent story—it gripped me more than any other recent bestseller I've read. It is captivating and well-written. It has a lot of excellent puzzles. And its claim is to add spice to our lives. That's certainly what one would expect. But let's look at what it dismisses as ho-hum. Let's look at the Christianity that's supposed to be boring and need a jolt of life from Brown."
Mary said, "I certainly found what Brown said about Mary Magdalene to be an eye-opener. Certainly better than…"
John said, "If I found the relics of Mary Magdalene, I would fall before them in veneration. Mary Magdalene was equal to the twelve apostles—and this isn't just my private opinion. The Orthodox Church has officially declared her to be equal to the twelve apostles. Matthew, Mark, and Luke all list her first among women who followed Christ to the cross, and John lists her as the one who first saw the secret of the resurrection. She has her own feast day, July 22, and it's a big enough feast that we celebrate the Eucharist that day. Tradition credits her with miracles and bold missionary journeys. The story is told of her appearing before the Roman Emperor proclaiming the resurrection, and the Emperor said, 'That's impossible. For a man to rise from the dead is as impossible as for an egg to turn red!' Mary Magdalene picked up an egg, and everyone could see it turn red. That why we still give each other eggs dyed red when we celebrate the Lord's resurrection. There are some ancient Christian writings that call Mary Magdalene the Apostle to the Apostles, because it was she herself who told the Apostles the mystery of the resurrection."
Mary said, "Wow." She closed her eyes to take it in, and then said, "Then why did the Catholic Church mount such a smear campaign against her?"
John said, "I said I didn't want to scrutinize The da Vinci Code's revision of history, but I will say that Brown distorts things, quite intentionally as far as I know. And he counts on you, the reader, to make a basic error. Brown is working hard to attack Catholicism—or at least any form of Catholicism that says something interesting to the modern world. Therefore (we are supposed to assume) Catholicism is duty-bound to resist whatever Brown is arguing for. Catholicism isn't an attempt to keep its own faith alive. It's just a reaction against Brown.
"Putting it that way makes Brown sound awfully egotistical. I don't think Brown has reasoned it that consistently, or that he thought we might reason it that consistently, but Brown does come awfully close in thinking that if he's pushing something, Rome opposes it. He extols Mary Magdalene, so Rome must be about tearing her down. He glorifies a mysterious place for the feminine, so Rome must be even more misogynistic than the stereotype would have it. I hate to speak for our neighbors at the Catholic parish down the street, but—"
Mary interrupted. "But don't you find something romantic, at least, to think that Mary held the royal seed in her womb?"
John said, "The symbol of the chalice… the womb as a cup… I do find it romantic to say that Mary held the royal seed in her womb. And it's truer than you think. I believe that Mary was the urn that held the bread from Heaven, that she was the volume in which the Word of Life was inscribed, that her womb is more spacious than the Heavens. Only it's a different Mary than you think. I'm not sure how much you know about angels, but there are different ranks, and the highest ranks were created to gaze on the glory of God. The highest two ranks are the cherubim and seraphim, and the cherubim hold all manner of wisdom and insight, while the seraphim burn with the all-consuming fire of holiness. There is no angel holier than these. It is of this different Mary that we sing,
More honorable than the cherubim,
And more glorious beyond compare than the seraphim,
In virginity you bore God the Word;
True Mother of God, we magnify you.
"Her womb, we are told, is more spacious than the Heavens because it contained uncontainable God. It is the chalice which held something which is larger than the universe, and that is why it is more spacious than the Heavens.
"I reread The da Vinci Code, and I don't remember if there was even a passing reference to the other Mary. This seems a little strange. If you're interested in a womb that held something precious, if you're interested in a woman who can be highly exalted, she would seem an obvious choice. I don't think The da Vinci Code even raises her as an alternative to refute.
"Not even Dan Brown, however, can get away with saying that the Catholic Church ran a smear campaign against Our Lady. He may be able to sell shoes to snakes, but thanks in part to the Reformation's concern that the Catholic Church was in fact worshipping Mary as God, that's almost as tough a sell as stating that the Catholic Church doesn't believe in God. We Orthodox give Mary a place higher than any angel, and it's understandable for Protestants to say that must mean we give her God's place—Protestants don't have any place that high for a creature. The Catholic Church, like the Orthodox Church, has a cornucopia of saints, a glorious and resplendent plethora, a dazzling rainbow, and it's possible not to know about the glory of Mary Magdalene. So Brown can sell the idea that the Catholic Church slandered one of her most glorious saints, and… um… quietly hope he's distracted the reader from the one woman whom no one can accuse the Catholic Church of slandering."
Mary looked at him. "There still seemed to be… There is a wonder that would be taken away by saying that Mary Magdalene was not the chalice that held the blood."
John said, "What if I told you that that was a smokescreen, meant to distract you from the fact that wonder was being taken away?"
"Look at it. The da Vinci Code has a bit of a buildup before it comes to the 'revelation' that the Grail is Mary Magdalene."
Mary said, "I was curious."
John said, "As was I. I was wishing he would get out and say it instead of just building up and building up. There is a book I was reading—I won't give the author, because I don't want to advertise something that's spiritually toxic—"
Mary smiled. "You seem to be doing that already."
John groaned. "Shut up. I don't think any of you haven't had ads for The da Vinci Code rammed down your throat, nor do I think any of you are going to run and buy it to learn about pure and pristine Gnos— er… Christianity. So just shut up."
Mary stuck out her tongue.
John poked her, and said, "Thank you for squeaking with me.
"Anyway, this book pointed out that the Holy Grail is not a solid thing. It is a shadow. It's like the Cross: the Cross is significant, not just because it was an instrument of vile torture, but because it was taken up by the Storm who turned Hell itself upside-down. Literature has plenty of magic potions and cauldrons of plenty, but all of these pale in comparison with the Holy Grail. That is because the Holy Grail exists in the shadow of an even deeper mystery, a mystery that reversed an ancient curse. Untold ages ago, a serpent lied and said, 'Take, eat. You will not die.' Then the woman's offspring who would crush the serpent's head said, 'Take, eat. You will live.' And he was telling the truth, and he offered a life richer and deeper than anyone could imagine.
"And so there is a mystery, not only that those in an ancient time could eat the bread and body that is the bread from Heaven and drink the wine and blood that is the divine life, but that this mystery is repeated every time we celebrate it. We are blinded to the miracle of life because it is common; we are blinded to this sign because it is not a secret. And it is a great enough miracle that the chalice that held Christ's blood is not one item among others; it is the Holy Grail.
"In the ancient world, the idea that God could take on a body was a tough pill to swallow. It still is; that God should take on our flesh boggles the mind. And there were a lot of people who tried to soften the blow. And one of the things they had to neutralize, in their barren spirituality, was the belief that Christ could give his flesh and blood. The legend of the Holy Grail is a testimony to the victory over that belief, the victory of God becoming human that we might become like him and that he might transform all of our humanity. It says that the cup of Christ, the cup which held Christ's blood, is a treasure because Christ's blood is a treasure, and the image is powerful enough that… We talk about 'Holy Grail's, as in 'A theory that will do this is the Holy Grail of physics.' That's how powerful it is.
"I would say that there were people in the ancient world who didn't get it. In a real sense, Dan Brown picks up where they left off. And part of what he needs to do is make Mary Magdalene, or some substitute, the Holy Grail, because we can't actually have a cup that is the Holy Grail, because we can't actually have a Table where Christ's body and blood are given to all his brothers and sisters.
"And that is the meaning of Mary Magdalene as the Holy Grail. She is a beautiful diversion so we won't see what is being taken away. She is a decoy, meant to keep our eyes from seeing that any place for the Eucharist is vanishing. And I'm sure Mary Magdalene is rolling over in her reliquary about this.
"But in fact the Eucharist is not vanishing. It's here, and every time I receive it, I reverently kiss a chalice that is an image of the Holy Grail. What Dan Brown builds up to, as an exciting revelation, is that Jesus left behind his royal bloodline. This bloodline is alive today, and we see something special when Sophie wraps her arms around the brother she thought was dead. And that is truer than Dan Brown would ever have you guess.
"Jesus did leave behind his blood; we receive it every time we receive the Eucharist. And it courses through our veins. You've heard the saying, 'You are what you eat.' You do not become steak by eating steak, but you do become what Jesus is by eating his flesh. Augustine said, 'See what you believe. Become what you behold.' That's part of the mystery. In part through the Eucharist, we carry Christ's blood. It courses through our veins. And it's not dilute beyond measure, as Dan Brown's picture would have it. We are brothers and sisters to Christ and therefore to one another. There is an embrace of shared blood at the end of The da Vinci Code, and there is an embrace, between brothers and sisters who share something much deeper than physical blood, every time we share the holy kiss, or holy hug or whatever. Is the truth as wild as what Dan Brown says? It's actually much wilder."
Mary said, "I can't help feeling that The da Vinci Code captures something that… their talk of knights and castles, a Priory that has guarded a secret for generations, a pagan era before the testosterone poisoning we now call Christianity…"
John smiled. "Yes. It had that effect on me too. These things speak of something more. When I was younger, one of my friends pointed out to me that when I said 'medieval', I was referring to something more than the Middle Ages. It was a more-than-literal symbol, something that resonated with the light behind the Middle Ages. And the same is happening with the golden age Brown evokes. All of us have a sense that there is an original good which was lost, or at least damaged, and the yearning Brown speaks to is a real yearning for a legitimate good. But as to the specific golden age… Wicca makes some very specific claims about being the Old Religion that Wiccans resume after the interruption of monotheism. Or at least it made them, and scholars devastated those claims. There are a few Wiccans who continue to insist that they represent the Old Religion instead of a modern Spiritualist's concoction. But most acknowledge that the account isn't literally true: they hold the idea of an 'Old Religion' as an inspiring tale, and use the pejorative term 'Wiccan Fundamentalists' for people who literally believe that Wicca is the Old Religion.
"And so we can yearn for a Golden Age when people believed the spirit of our own age… um… how can I explain this. People who yearn for an old age when men and women were in balance have done little research into the past. People who think the New Testament was reactionary have no idea of a historical setting that makes the New Testament look like it was written by flaming liberals. Someone who truly appreciated the misogyny in ancient paganism would understand that rape could not only be seen as permissible; quite often it was simply seen as a man's prerogative. Trying to resurrect ancient paganism because Christian views on women bother you is like saying that your stomach is ill-treated by your parents' mashed potatoes so you're going to switch to eating sticks and gravel.
"But I'm getting into something I didn't want to get into…
"There is something from beyond this world, something transcendent, that is shining through Brown's writing. The Priory is haunting. The sacred feminine is haunting. There is something shining through. There is also something shining through in Orthodoxy. And that something is something that has shone through from the earliest times.
"In The da Vinci Code, knighthood is a relic of what it used to be. Or at least the knight they visit is a relic, more of a tip of the hat to ages past than a breathing tradition. The Knights Templar at least represent something alive and kicking. They're a society that continues alive today and is at once medieval and modern. They bear the glory of the past, but they bear it today. In that sense they're a glimmer of what the Church is—a society alike ancient and modern, but I'm getting ahead of myself.
"What I meant to be saying is that knighthood is more a tip of the hat than something alive. I've read the Grail legends in their medieval forms, and I've met knights and ladies in those pages. It takes some time to appreciate the medieval tradition—there is every reason for a modern reader to say that the texts are long and tedious, and I can't quickly explain why that understandable reaction is missing something. The knights and ladies there aren't a tip of the hat; they're men and women and they kick and breathe. And they represent something that the medieval authors would never have realized because they had never been challenged. They represent the glory of what it means to be a man, and the glory of what it means to be a woman. We speak of the New Eve, Mary, as 'the most blessed and glorious Lady;' we are called to be a royal priesthood, and when we receive the Eucharist we are called 'the servant of God Adam' or 'the handmaiden of God Eve'—which is also meant to be humble, but inescapably means the Knights and Ladies serving before the King of Kings.
"The Orthodox Church knows a great deal about how to be a knight and how to be a lady. It can be smeared, but it has a positive and distinctive place for both men and women. It may be a place that looks bad when we see it through prejudices we don't realize, but there is a real place for it."
"I know a lot of people who think it's not gender-balanced," Mary said.
John said, "What would they hold as being gender balanced?"
"I'm not sure any churches would be considered gender-balanced."
John said, "All right, which churches come closest?"
Mary said, "Well, the most liberal ones, of course."
John said, "That doesn't mesh with the figures. Men feel out of place in a lot of churches. With Evangelicalism and Catholicism, men aren't that much of a minority, about 45%. Go to the more liberal churches, and you'll find a ratio of about two to one, up to about seven to one. Come to an Orthodox parish, on the other hand, and find men voluntarily attending services that aren't considered mandatory—and the closest to a 50-50 balance in America."
Mary said, "But why? I thought the liberal churches had…"
John interrupted. "What are you assuming?"
Mary answered, "Nothing. Liberal churches have had the most opportunity for women to draw things into a balance."
John continued questioning. "What starting point are you assuming?"
Mary said, "Nothing. Just that things need to be balanced by women… um… just that men have defined the starting point…"
"And?" John said.
Mary continued: "And… um… that women haven't contributed anything significant to the starting point."
John paused. "Rather a dismal view of almost two millennia of contributions by women, don't you think?"
Mary opened her mouth, and closed it. "I need some time to think."
John said, "It took me almost four years to figure it out; I won't fault you if you're wise enough to take some time to ponder it. And I might also mention that the image of being knights and ladies is meant to help understand what it means to be man and woman—Vive la glorieuse difference!—and the many-layered mystery of masculinity and femininity, but an image nonetheless. All statements possess some truth, and all statements fall immeasurably short of the truth."
Mary said, "Huh? Are all statements equally true?"
John said, "No. Not all statements are equally true; some come closer to the truth than others. No picture is perfect, but there is such a thing as a more or less complete image. And what I have said about knights and ladies, and many things that could be said about the Church as a society guarding a powerful truth, point to something beyond them. They are great and the truth is greater. There is something in the Priory and the Knights Templar that is poisoned, that infects people with a sweetly-coated pride that ends in a misery that can't enjoy other people because it can't appreciate them, or indeed respect anybody who's not part of the self-same inner ring. That 'inner ring' is in the beginning as sweet as honey and in the end as bitter as gall and as sharp as a double-edged sword, so that struggling to achieve rank in the Priory is a difficult struggle with a bitter end. And in that sense the Priory is an image of the Church… it is a fellowship which has guarded an ancient truth, a truth that must not die, and has preserved it across the ages. But instead of being an inner ring achieved by pride, the Church beckons us to humility. This humility is unlike pride: it is unattractive to begin with, but when we bow we are taller and we find the secret of enjoying the whole universe."
"What is this secret?" Mary asked.
John closed his eyes for a moment and said, "You can only enjoy what you appreciate, and you can only appreciate what you approach in humility. This is part of a larger truth. It takes sobriety to enjoy even drunkenness. If you want to see the one person who cannot enjoy drunkenness, look at an alcoholic. Virtue is the doorway to enjoying everything, even vice.
"There is a treacherous poison beckoning in 'the inner ring', of a secret that is hidden from outsiders one looks down on. The inner ring is a door to Hell."
"You believe that Knights Templar will go to Hell?" Mary said.
John looked at her. "I believe that Knights Templar, and people in a thousand other inner rings, are in Hell already. I don't know how Christ will judge them, but… In the end, some have remarked, there are only two kinds of people: those who tell God, 'Thy will be done,' and those to whom God finally says, 'Thy will be done.' The gates of Hell are sealed, bolted, and barred from the inside, by men who have decided: 'I would rather reign in Hell than serve in Heaven!' In one sense, Hell will never blast its full fury until the Judge returns. In another sense, Hell begins on earth, and the inner ring is one of its gates."
Mary said, "Wow."
John said, "And there is a final irony. What we are led to expect is that there is a great Western illusion. And Brown is going to help us see past it."
Mary said, "And the truth?"
John said, "There is a great Western illusion, and Brown is keeping us from seeing past it.
"There's a rather uncanny coincidence between Brown's version of original, pristine paganism and the fashions feminism happens to take in our day. Our version of feminism is unusual, both in terms of history and in terms of cultures today. It's part of the West that the Third World has difficulty understanding. And yet the real tradition, call it restored paganism or original Christianity or the Old Religion or what have you, turns out to coincide with all the idiosyncracies of our version of feminism. It's kind of like saying that some 1970's archaeologists exhumed an authentic pagan burial site, and it was so remarkably preserved that they could tell the corpses were all wearing bell-bottoms, which was the norm in the ancient world. If we made a statement like that about clothing, we'd need to back it up. And yet Brown does the same sort of thing in the realm of ideas, and it comes across as pointing out the obvious; most people wouldn't think to question him. And this is without reading classical pagan texts about how marriage might lead a man to suicide because of feminine wrangling, and how any man who couldn't deny his wife anything he chose was the lowest of slaves. Brown is a master of showmanship, at helping you see what he wants you to see and not see what he doesn't want you to see.
"If we decline Brown's assistance in seeing past illusions, it turns out that there's another illusion he doesn't help us see past. And, ironically, it is precisely related to symbol.
"Something profound happened in the Middle Ages, or started happening, that is still unfolding today. It is the disenchantment of the entire universe. There are several ways one could describe it. Up until a certain point, everyone took it for granted that horses, people, and colors were all things that weren't originally created in our minds… wait, that was confusing. It's easier to speak of the opposite. The opposite, which began to pick up steam almost a thousand years ago, was that we think up categories like horses and colors, but they don't exist before we think of them. As it would develop, that was a departure from what most people believed. And a seed was planted that would take deeper and deeper root.
"That's the philosophy way of putting it. The symbol's way of putting it is that the departure, the new thinking, drove a wedge between a symbol and what that symbol represented. If you represented something, the symbol was connected to what it represented. That's why, in The Lord of the Rings, the hobbits mention Sauron and Gandalf makes a tense remark of, 'Don't mention that name here!'
"Why is this? The name of Sauron was a symbol of Sauron which bore in an invisible way Sauron's presence. When Gandalf told the Hobbits not to mention that name, he was telling them not to bring Sauron's presence."
Mary said, "That sounds rather far-fetched."
John answered, "Would you care to guess why, when you say a friend's name and she stops by, you always say, 'Speak of the Devil!'?"
Mary shifted her position slightly.
John continued. "Those two things are for the same reason. Tolkein was a medievalist who commanded both an excellent understanding of the medieval world, and was steeped in paganism's best heroic literature. He always put me to sleep, but aside from that, he understood the medieval as most modern fantasy authors do not. And when Gandalf commands the hobbits not to speak the name of Sauron, there is a dying glimmer of something that was killed when the West embraced the new way of life."
"The name of something is a symbol that is connected to the reality. Or at least, a lot of people have believed that, even if it seems strange to us. If you read the Hebrew Prophets, you'll find that 'the name of the Lord' is a synonym for 'the Lord' at times, and people write 'the Lord' instead of saying the Lord's actual name: 'the Lord' is a title, like 'the King' or 'the President', not a name like 'Jacob.' People were at first cautious of saying the Lord's name in the wrong way, and by the New Testament most Jews stopped saying the Lord's name at all. This is because people believed a symbol was connected to the reality, and a failure to show proper reverence to the Lord's name was in fact a failure to show proper reverence to the Lord.
"When the Bible says that we are created in the image of God, this is not just a statement that we resemble God in certain ways. It is a statement that God's actual presence operates in each person, and what you do to other people, you cannot help doing to God. This understanding, too obvious to need saying to the earliest readers, is behind everything from Proverbs' statement that he who oppresses the poor shows contempt for their Maker, to the chilling end of the parable in Matthew 25:
"When the King returns in glory… he will say to those at his left hand, 'Depart from me, you who are damned, into the eternal fire prepared for the Devil and his angels. For I was hungry and you gave me no food, thirsty and you gave me nothing to drink, a stranger and you did not welcome me, lacking clothes and you did not clothe me, sick and in prison and you did not visit me.' Then they also will answer, 'Lord, when did we see you hungry or thirsty or a stranger or sick or in prison and did not care for you?' Then he will answer them, 'I solemnly tell you, insofar as you did not do it for the least of these brothers of mine, you did not do it for me."
Mary thought, and asked, "Do you think that bread and wine are symbols of Christ's body and blood?"
John said, "Yes. I believe they are symbols in the fullest possible sense: bread and wine represent the body and blood of Christ, and are the body and blood of Christ. Blood itself is a symbol: the Hebrew Old Testament word for 'blood' means 'life', and throughout the Bible whenever a person says 'shedding blood,' he says, 'taking life.' Not only is wine a symbol of Christ's blood, Christ's blood is a symbol of the uncreated, divine life, and when we drink Christ's blood, we receive the uncreated life that God himself lives. This is the life of which Jesus said, 'Unless you eat the flesh and drink the blood of the Son of Man, you have no life in you.' So the wine, like the bread, is a symbol with multiple layers, Christ's body and blood themselves being symbols, and it is for the sons of God to share in the divine life: to share in the divine life is to be divinized.
"Are these miracles? The question is actually quite deceptive. If by 'miracle' you mean something out of place in the natural order, a special exception to how things are meant to work, then the answer is 'No.'
"The obvious way to try to incorporate these is as exceptions to how a dismembered world works: things are not basically connected, without symbolic resonance, with the special exceptions of the Eucharist and so on. But these are not exceptions. They are the crowning jewel of what orders creation.
"Things are connected; that is why when the Orthodox read the Bible, they see one tree in the original garden with its momentous fruit, and another tree that bore the Son of God as its fruit, and a final tree at the heart of the final Paradise, bearing fruit each season, whose leaves are for the healing of the nations. This kind of resonance is almost as basic as the text's literal meaning itself. Everything is connected in a way the West has lost—and by 'lost', I do not simply mean 'does not have.' People grasp on an intuitive level that symbols have mystic power, or at least should, and so we read about the Knights Templar with their exotic equal-armed crosses, flared at the ends, in red on white. Yes, I know, pretend you don't know there's the same kind of equal-armed cross, flared at the ends, on the backs of our priests and acolytes. The point we're supposed to get is that we need to go to occult symbolism and magic if we are to recover that sense of symbol we sense we have lost, and fill the void.
"But the Orthodox Church is not a way to fill the void after real symbols have been destroyed. Orthodoxy does not need a Harvard 'symbologist' as a main character because it does not need to go to an exotic expert to recover the world of symbol. Orthodoxy in a very real sense has something better than a remedy for a wound it never received.
"To the Orthodox Church, symbols are far more than a code-book, they are the strands of an interconnected web. To the Church, symbols are not desparate escape routes drilled out of prison, but the wind that blows through a whole world that is open to explore."
Mary pondered. "So we have a very deaf man who has said, 'None of us can hear well, so come buy my hearing aid,' and Orthodox Church as a woman who has never had hearing trouble and asks, 'Why? What would I need one for?'
"And is there something deeper than symbol, even?"
John closed his eyes. "To answer that question, I'm having trouble doing better than paraphrasing Pseudo-Dionysius, and I wish we had his Symbolic Theology. 'I presume this means something specific. I assume it means that everything, even the highest and holiest things that the eye, the heart… I mean mind… I mean intellect, the intellect which perceives those realities beyond the eye… I mean that everything they can perceive is merely the rationale that presupposes everything below the Transcendent One.'
"Yes, there is One who is deeper than all created symbols."
Basil's Tale: The Desert Fathers
Father Basil said, "When I read the introduction to Helen Waddell's The Desert Fathers, I wasn't disappointed yet. At least, that's where I first met these people; Waddell gives one translation of an ancient collection, and if you search on the Web for The Sayings of the Desert Fathers, you can find them easily enough.
"The introduction led me to expect important historical documents in the life of the Church—you know, the sort of first try that's good for you because it's dull and uninteresting, kind of like driving a buggy so you can appreciate what a privilege it is to ride a car. Or like spending a year wasting time on your PC, reinstalling Windows and trying to recover after viruses wreak havoc on your computer, so that when you finally upgrade to a Mac, you appreciate it. Then I actually began to read the Desert Fathers, and…"
John asked, "Can you remember any of them? There's…"
Father said, "Yes, certainly."
---
An old monk planted a piece of dry wood next to a monk's cell in the desert, and told the young monk to water it each day until… So the young monk began the heavy toil of carrying water to water the piece of wood for year after year. After three years, the wood sprouted leaves, and then branches. When it finally bore fruit, the old monk plucked the fruit and said, "Taste the fruit of obedience!"
Three old men came to an old monk, and the last old man had an evil reputation. And the first man told the monk, "Make me a fishing net," but he refused. Then the second man said, "Make me a fishing net, so we will have a keepsake from you," but he refused. Then the third man said, "Make me a fishing net, so I may have a blessing from your hands," and the monk immediately said, "Yes." After he made the net, the first two asked him, "Why did you make him a net and not us?" And he said, "You were not hurt, but if I had said no to him, he would thought I was rejecting him because of his evil reputation. So I made a net to take away his sadness."
A monk fell into evil struggles in one monastery, and the monks cast him out. So he came to an old monk, who received him, and sent him back after some time. But the monks as the monastery wouldn't receive him. Then he sent a message, saying, "A ship was wrecked, and lost all of its cargo, and at last the captain took the empty ship to land. Do you wish to sink on land the ship that was saved from the sea?" Then they received him.
An old monk said, "He who finds solitude and quiet will avoid hearing troublesome things, saying things that he will regret, and seeing temptations. But he will not escape the turmoil of his own heart."
There was a young monk who struggled with lust and spoke to an older monk in desparation. The old monk tore into him, scathing him and saying he was vile and unworthy, and the young monk fled in despair. The young monk met another old monk who said, "My son, what is it?" and waited until the young monk told everything. Then the old monk prayed that the other monk, who had cruelly turned on the young monk, would be tempted. And he ran out of his cell, and the second old monk said, "You have judged cruelly, and you yourself are tempted, and what do you do? At least now you are worthy of the Devil's attention." And the monk repented, and prayed, and asked for a softer tongue.
Once a rich official became a monk, and the priest, knowing he had been delicately raised, sent him such nice gifts as the monastery had been given. As the years passed, he grew in contemplation and in prophetic spirit. Then a young monk came to him, hoping to see his severe ascetic discipline. And he was shocked at his bed, and his shoes, and his clothes. For he was not used to seeing other monks in luxury. The host cooked vegetables, and in the morning the monk went away scandalized. Then his host sent for him, and said, "What city are you from?" "I have never lived in a city." "Before you were a monk, what did you do?" "I cared for animals." "Where did you sleep?" "Under the stars." "What did you eat, and what did you drink?" "I ate bread and had no wine." "Could you take baths?" "No, but I could wash myself in the river." Then the host said, "You toiled before becoming a monk; I was a wealthy official. I have a nicer bed than most monks now. I used to have beds covered with gold; now I have this much cruder bed. I used to have costly food; now I have herbs and a small cup of wine. I used to have many servants; now I have one monk who serves me out of the goodness of his heart. My clothing was once costly beyond price; now you see they are common fare. I used to have minstrels before me; now I sing psalms. I offer to God what poor and feeble service I can. Father, please do not be scandalized at my weakness." Then his guest said, "Forgive me, for I have come from heavy toil into the ease of the monastic life, and you have come from richness into heavy toil. Forgive me for judging you." And he left greatly edified, and would often come back to hear his friend's Spirit-filled words.
A monk came to see a hermit, and when he was leaving, said, "Forgive me, brother, for making you break your monastic rule of solitude." The hermit said, "My monastic rule is to welcome you hospitably and send you away in peace."
Once a group of monks came to an old monk, and another old monk was with them. The host began to ask people, beginning with the youngest, what this or that word in Scripture meant, and each tried to answer well. Then he asked the other old monk, and the other monk said, "I do not know." Then the host said, "Only he has found the road—the one who says, 'I do not know.'"
One old monk went to see another old monk and said to him, "Father, as far as I can I say my handful of prayers, I fast a little, I pray and meditate, I live in peace and as far as I can I purify my thoughts. What else can I do?" Then the old man stood up and stretched his hands towards Heaven. His fingers blazed as ten lamps of fire and he said, "If you desire it, you can become a fire."
A brother asked an old monk, "What is a good thing to do, that I may do it and live?" The old monk said, "God alone knows what is good. Yet I have heard that someone questioned a great monk, and asked, 'What good work shall I do?' And he answered, 'There is no single good work. The Bible says that Abraham was hospitable, and God was with him. And Elijah loved quiet, and God was with him. And David was humble, and God was with him. Therefore, find the desire God has placed in your heart, and do that, and guard your heart."
Macrina's Tale: The Communion Prayer
Mary looked at Macrina. "And I can see you've got something in your purse."
Macrina smiled. "Here. I was just thinking what a blessing it is to have a prayer book. It is a powerful thing to raise your voice with a host of saints, and this version, the Fellowship of St. Alban and St. Sergius's A Manual of Eastern Orthodox Prayers, is my favorite." She flipped a few pages. "This prayer, and especially this version, has held a special place in my heart.
"And… I'm not sure how to put it. Westerners misunderstand us as being the past, but we are living now. But in the West, living now is about running from the past, trying to live in the future, and repeating the mistakes of the past. Ouch, that came out a lot harsher than I meant. Let me try again… in the East, living now leaves you free to enjoy the glory of the past. You can learn to use a computer today and still remember how to read books like you were taught as a child. And you are free to keep treasures like this prayer, from St. Simeon the New Theologian ("New" means he died in the 11th century):
---
From lips besmirched and heart impure,
From unclean tongue and soul sin-stained,
Receive my pleading, O my Christ,
Nor overlook my words, my way
Of speech, nor cry importunate:
Grant me with boldness to say all
That I have longed for, O my Christ,
But rather do thou teach me all
That it behoveth me to do and say.
More than the harlot have I sinned,
Who, learning where thou didst abide,
Brought myrrh, and boldly came therewith
And didst anoint thy feet, my Christ,
My Christ, my Master, and my God:
And as thou didst not cast her forth
Who came in eagerness of heart,
Abhor me not, O Word of God,
But yield, I pray, thy feet to me,
To my embrace, and to my kiss,
And with the torrent of my tears,
As with an ointment of great price,
Let me with boldness them anoint.
In mine own tears me purify,
And cleanse me with them, Word of God,
Remit my errors, pardon grant.
Thou knowest my multitude of sins,
Thou knowest, too, the wounds I bear;
Thou seest the bruises of my soul;
But yet thou knowest my faith, thou seest
My eager heart, and hear'st my sighs.
From thee, my God, Creator mine,
And my Redeemer, not one tear
Is hid, nor e'en the part of one.
Thine eyes mine imperfection know,
For in thy book enrolled ar found
What things are yet unfashioned.
Behold my lowliness, behold
My weariness, how great it is:
And then, O God of all the world,
Grant me release from all my sins,
That with clean heart and conscience filled
With holy fear and contrite soul
I may partake of thy most pure,
Thine holy spotless Mysteries.
Life and divinity hath each
Who eateth and who drinketh thee
Thereby in singleness of heart;
For thou hast said, O Master mine,
Each one that eateth of my Flesh,
And drinketh likewise of my Blood—
He doth indeed abide in me,
And I in him likewise am found.
Now wholly true this saying is
Of Christ, my Master and my God.
For he who shareth in these graces
Divine and deifying is
No wise alone, but is with thee,
O Christ, thou triply-radiant Light,
Who the whole world enlightenest.
Therefore, that I may ne'er abide,
Giver of Life, alone, apart
From thee, my breath, my life, my joy,
And the salvation of the world—
For this, thou seest, have I drawn nigh
To thee with tears and contrite soul;
My errors' ransom to receive
I seek, and uncondemned to share
In thy life-giving Mysteries
Immaculate; that thou mayst dwell
With me, as thou hast promised,
Who am in triple wretchedness;
Lest the Deceiver, finding me
Removed from thy grace by guile
May seize me, and seducing lead
Astray from thy life-giving words.
Wherefore I fall before thy face,
And fervently I cry to thee,
As thou receiv'dst the Prodigal
And Harlot, when she came to thee,
So now my harlot self receive
And very Prodigal, who now
Cometh with contrite soul to thee.
I know, O Savior, none beside
Hath sinned against thee like as I,
Nor done the deeds which I have dared.
But yet again, I know this well,
That not the greatness of my sins,
Nor my transgressions' multitude,
Exceeds my God's forbearance great,
Nor his high love toward all men.
But those who fervently repent
Thou with the oil of lovingness
Dost cleanse, and causest them to shine,
And makest sharers of thy light,
And bounteously dost grant to be
Partakers of thy Divinity;
And though to angels and to minds
Of men alike 'tis a strange thing,
Thou dost converse with them ofttimes—
These thoughts do make me bold, these thoughts
Do give me pinions, O my Christ;
And thus confiding in thy rich
Good deeds toward us, I partake—
Rejoicing, trembling too, at once—
Who am but grass, of fire: and lo!
—A wonder strange!—I am refreshed
With dew, beyond all speech to tell;
E'en as in olden time the Bush
Burning with fire was unconsumed.
Therefore, thankful in mind and heart,
Thankful, indeed, in every limb,
With all my body, all my soul,
I worship thee, yea, magnify,
And glorify thee, O my God,
Both now and to all ages blest.
Barbara's Tale: The Fairy Prince
Adam looked at his daughter and said, "Barbara, what do you have to share? I can hear you thinking."
Barbara looked at her father and said, "You know what I'm thinking, Daddy. I'm thinking about the story you made for me, the story about the fairy prince."
"Why don't you tell it, Sweetie? You know it as well as I do."
The child paused a moment, and said, "You tell it, Daddy."
Here is the tale of the fairy prince.
---
Long ago and far away, the world was full of wonder. There were fairies in the flowers. People never knew a rift between the ordinary and the magical.
But that was not to last forever. The hearts of men are dark in many ways, and they soon raised their axe against the fairies and all that they stood for. The axe found a way to kill the dryad in a tree but leave the tree still standing—if indeed it was really a tree that was still standing. Thus begun the disenchantment of the entire universe.
Some time in, people realized their mistake. They tried to open their hearts to wonder, and bring the fairies back. They tried to raise the axe against disenchantment—but the axe they were wielding was cursed. You might as well use a sword to bring a dead man to life.
But this story is not about long ago and far away. It is about something that is recent and very near. Strange doings began when the son of the Fairy Queen looked on a world that was dying, where even song and dance and wine were mere spectres of what they had been. And so he disguised himself as a fool, and began to travel in the world of men.
The seeming fool came upon a group of men who were teasing a young woman: not the mirthful, merry teasing of friends, but a teasing of dark and bitter glee. He heard one say, "You are so ugly, you couldn't pay a man enough to kiss you!" She ran away, weeping.
The prince stood before her and said, "Stop." And she looked at him, startled.
He said, "Look at me."
She looked into his eyes, and began to wonder. Her tears stopped.
He said, "Come here."
She stood, and then began walking.
He said, "Would you like a kiss?"
Tears filled her eyes again.
He gave her his kiss.
She ran away, tears falling like hail from her eyes. Something had happened. Some people said they couldn't see a single feature in her face that had changed. Others said that she was radiant. Others still said that whatever she had was better than gorgeous.
The prince went along his way, and he came to a very serious philosopher, and talked with him, and talked, and talked. The man said, "Don't you see? You are cornered. What you are saying is not possible. Do you have any response?"
The prince said, "I do, but it comes not in words, but in an embrace. But you wouldn't be interested in that, would you?"
For some reason, the man trusted him, and something changed for him too. He still read his books. But he would also dance with children. He would go into the forest, and he did not talk to the animals because he was listening to what the animals had to say.
The prince came upon a businessman, a man of the world with a nice car and a nice house, and after the fairy prince's kiss the man sold everything and gave it away to the poor. He ate very little, eating the poorest fare he could find, and spent much time in silence, speaking little. One of his old friends said, "You have forsaken your treasures!"
He looked at his friend and said, "Forsaken my treasures? My dearest friend, you do not know the beginning of treasure."
"You used to have much more than the beginning of treasure."
"Perhaps, but now I have the greatest treasure of all."
Sometimes the prince moved deftly. He spoke with a woman in the park, a pain-seared woman who decided to celebrate her fiftieth wedding anniversary—or what would have been the fiftieth anniversary of a long and blissful marriage, if her husband were still alive. She was poor, and had only one bottle of champagne which she had been saving for many years. She had many friends; she was a gracious woman. She invited the fairy prince, and it was only much later that her friends began to wonder that that the one small bottle of champagne had poured so amply for each of them.
The prince did many things, but not everybody liked it. Some people almost saw the prince in the fool. Others saw nothing but a fool. One time he went into a busy shopping mall, and made a crude altar, so people could offer their wares before the Almighty Dollar. When he was asked why, he simply said, "So people can understand the true meaning of Christmas. Some people are still confused and think it's a religious holiday." That was not well received.
Not long after, the woman whom he met in the park slept the sleep of angels, and he spoke at her funeral. People cried more than they cried at any other funeral. And their sides hurt. All of this was because they were laughing so hard, and the funny thing was that almost nobody could remember much afterwards. A great many people took offense at this fool. There was only one person who could begin to explain it. A very respected man looked down at a child and said, "Do you really think it is right to laugh so much after what happened to her?" And then, for just a moment, the child said, "He understood that. But if we really understood, laughter wouldn't be enough."
There were other things that he did that offended people, and those he offended sought to drive him away. And he returned to his home, the palace of the Fairy Queen.
But he had not really left. The fairy prince's kiss was no ordinary kiss. It was a magic kiss. When he kissed you, he gave his spirit, his magic, his fairy blood. And the world looks very different when there is fairy blood coursing through your veins. You share the fairy prince's kiss, and you can pass it on. And that pebble left behind an ever-expanding wave: we have magic, and wonder, and something deeper than either magic or wonder.
And that is how universe was re-enchanted.
---
Adam looked down at his daughter and said, "There, Sweetie. Have I told the story the way you like it?"
The child said, "Yes, Daddy, you have," climbed into her father's lap, and held up her mouth for a kiss.
Epilogue
No one spoke after that.
Finally, after a time, Barbara said, "Can we go outside, Daddy? I bet the snow's real good now."
Father Basil said, "Why don't we all go out? Just a minute while I get my gloves. This is snowball making snow."
Five minutes later, people stepped out on the virgin snow. Macrina said, "This is wonderful. It's like a fairy wonderland."
Paul said, "No. It's much more wonderful than that."
Then the snowballs flew, until Adam said, "See if you can hit that snowplough!"
And then it was time to go home.
Surgeon General's Warning
This piece represents my first serious study as an Orthodox Christian. The gist of it, by which I mean a critique of the artificial intelligence and cognitive science movement whose members are convinced of its progress for reasons unrelated to any real achievement of its core goal, is one I would still maintain. Artificial intelligence, over a decade after the thesis was written, remains "just around the corner since 1950". The core pioneer John von Neumann's The Computer and the Brain's core assertion that the basis of human thought is "add, subtract, multiply, and divide" remains astonishingly naïve to the point of being crass.
With that much stated, there are things that don't belong. The "I-Thou" existentialism is not of Orthodox origin and its study of occult aspects is simply inappropriate. I do not say inaccurate, only wrong. I believe there is probably some truth to some suggestion that the artificial intelligence endeavor represents a recurrence of age-old occult dreams dressed in the clothing of computer science and secular rationality. Such things should still not have been studied, or at very least not by me.
For those still interested, my dissertation is below.
AI as an Arena for Magical Thinking Among Skeptics
Artificial intelligence, cognitive science, and Eastern Orthodox views on personhood
M.Phil. Dissertation
CJS Hayward
christos.jonathan.hayward@gmail.com
CJSHayward.com
15 June 2004
Table of Contents
Abstract
I explore artificial intelligence as failing in a way that is characteristic of a faulty anthropology. Artificial intelligence has had excellent funding, brilliant minds, and exponentially faster computers, which suggests that any failures present may not be due to lack of resources, but arise from an error that is manifest in anthropology and may even be cosmological. Maximus Confessor provides a genuinely different background to criticise artificial intelligence, a background which shares far fewer assumptions with the artificial intelligence movement than figures like John Searle. Throughout this dissertation, I will be looking at topics which seem to offer something interesting, even if cultural factors today often obscure their relevance. I discuss Maximus's use of the patristic distinction between 'reason' and spiritual 'intellect' as providing an interesting alternative to 'cognitive faculties.' My approach is meant to be distinctive both by reference to Greek Fathers and by studying artificial intelligence in light of the occult foundations of modern science, an important datum omitted in the broader scientific movement's self-presentation. The occult serves as a bridge easing the transition between Maximus Confessor's worldview and that of artificial intelligence. The broader goal is to make three suggestions: first, that artificial intelligence provides an experimental test of scientific materialism's picture of the human mind; second, that the outcome of the experiment suggests we might reconsider scientific materialism's I-It relationship to the world; and third, that figures like Maximus Confessor, working within an I-Thou relationship, offer more wisdom to us today than is sometimes assumed. I do not attempt to compare Maximus Confessor's Orthodoxy with other religious traditions, however I do suggest that Orthodoxy has relevant insights into personhood which the artificial intelligence community still lacks.
Introduction
Some decades ago, one could imagine a science fiction writer asking, 'What would happen if billions of dollars, dedicated laboratories with some of the world's most advanced equipment, indeed an important academic discipline with decades of work from some of the world's most brilliant minds—what if all of these were poured into an attempt to make an artificial mind based on an understanding of personhood that came out of a framework of false assumptions?' We could wince at the waste, or wonder that after all the failures the researchers still had faith in their project. And yet exactly this philosophical experiment has been carried out, in full, and has been expanded. This philosophical experiment is the artificial intelligence movement.
What relevance does AI have to theology? Artificial intelligence assumes a particular anthropology, and failures by artificial intelligence may reflect something of interest to theological anthropology. It appears that the artificial intelligence project has failed in a substantial and characteristic way, and furthermore that it has failed as if its assumptions were false—in a way that makes sense given some form of Christian theological anthropology. I will therefore be using the failure of artificial intelligence as a point of departure for the study of theological anthropology. Beyond a negative critique, I will be exploring a positive alternative. The structure of this dissertation will open with critiques, then trace historical development from an interesting alternative to the present problematic state, and then explore that older alternative. I will thus move in the opposite of the usual direction.
For the purposes of this dissertation, artificial intelligence (AI) denotes the endeavour to create computer software that will be humanly intelligent, and cognitive science the interdisciplinary field which seeks to understand the mind on computational terms so it can be re-implemented on a computer. Artificial intelligence is more focused on programming, whilst cognitive science includes other disciplines such as philosophy of mind, cognitive psychology, and linguistics. Strong AI is the classical approach which has generated chess players and theorem provers, and tries to create a disembodied mind. Other areas of artificial intelligence include the connectionist school, which works with neural nets,[1] and embodied AI, which tries to take our mind's embodiment seriously. The picture on the cover[2] is from an embodied AI website and is interesting for reasons which I will discuss below under the heading of 'Artificial Intelligence.'
Fraser Watts (2002) and John Puddefoot (1996) offer similar and straightforward pictures of AI. I will depart from them in being less optimistic about the present state of AI, and more willing to find something lurking beneath appearances. I owe my brief remarks about AI and its eschatology, under the heading of 'Artificial Intelligence' below, to a line of Watts' argument.[3]
Other critics[4] argue that artificial intelligence neglects the body as mere packaging for the mind, pointing out ways in which our intelligence is embodied. They share many of the basic assumptions of artificial intelligence but understand our minds as biologically emergent and therefore tied to the body.
There are two basic points I accept in their critiques:
First, they argue that our intelligence is an embodied intelligence, often with specific arguments that are worth attention.
Second, they often capture a quality, or flavour, to thought that beautifully illustrates what sort of thing human thought might be besides digital symbol manipulation on biological hardware.
There are two basic points where I will be departing from their line of argument:
First, they think outside the box, but may not go far enough. They are playing on the opposite team to cognitive science researchers, but they are playing the same game, by the same rules. The disagreement between proponents and critics is not whether mind may be explained in purely materialist terms, but only whether that assumption entails that minds can be re-implemented on computers.
Second, they see the mind's ties to the body, but not to the spirit, which means that they miss out on half of a spectrum of interesting critiques. I will seek to explore what, in particular, some of the other half of the spectrum might look like. As their critiques explore what it might mean to say that the mind is embodied, the discussion of reason and intellect under the heading 'Intellect and Reason' below may give some sense of what it might mean to say that the mind is spiritual. In particular, the conception of the intellects offers an interesting base characterisation of human thought that competes with cognitive faculties. Rather than saying that the critics offer false critiques, I suggest that they are too narrow and miss important arguments that are worth exploring.
I will explore failures of artificial intelligence in connection with the Greek Fathers. More specifically, I will look at the seventh century Maximus Confessor's Mystagogia. I will investigate the occult as a conduit between the (quasi-Patristic) medieval West and the West today. The use of Orthodox sources could be a particularly helpful light, and one that is not explored elsewhere. Artificial intelligence seems to fail along lines predictable to the patristic understanding of a spirit-soul-body unity, essentially connected with God and other creatures. The discussion becomes more interesting when one looks at the implications of the patristic distinction between 'reason' and the spiritual 'intellect.' I suggest that connections with the Orthodox doctrine of divinisation may make an interesting a direction for future enquiry. I will only make a two-way comparison between Orthodox theological anthropology and one particular quasi-theological anthropology. This dissertation is in particular not an attempt to compare Orthodoxy with other religious traditions.
One wag said that the best book on computer programming for the layperson was Alice's Adventures in Wonderland, but that's just because the best book on anything for the layperson was Alice's Adventures in Wonderland. One lesson learned by a beginning scholar is that many things that 'everybody knows' are mistaken or half-truths, as 'everybody knows' the truth about Galileo, the Crusades, the Spanish Inquisition, and other select historical topics which we learn about by rumour. There are some things we will have trouble understanding unless we can question what 'everybody knows.' This dissertation will be challenging certain things that 'everybody knows,' such as that we're making progress towards achieving artificial intelligence, that seventh century theology belongs in a separate mental compartment from AI, or that science is a different kind of thing from magic. The result is bound to resemble a tour of Wonderland, not because I am pursuing strangeness for its own sake, but because my attempt to understand artificial intelligence has taken me to strange places. Renaissance and early modern magic is a place artificial intelligence has been, and patristic theology represents what we had to leave to get to artificial intelligence.
The artificial intelligence project as we know it has existed for perhaps half a century, but its roots reach much further back. This picture attests to something that has been a human desire for much longer than we've had digital computers. In exploring the roots of artificial intelligence, there may be reason to look at a topic that may seem strange to mention in connection with science: the Renaissance and early modern occult enterprise.
Why bring the occult into a discussion of artificial intelligence? It doesn't make sense if you accept science's own self-portrayal and look at the past through its eyes. Yet this shows bias and insensitivity to another culture's inner logic, almost a cultural imperialism—not between two cultures today but between the present and the past. A part of what I will be trying to do in this thesis is look at things that have genuine relevance to this question, but whose relevance is obscured by cultural factors today. Our sense of a deep divide between science and magic is more cultural prejudice than considered historical judgment. We judge by the concept of scientific progress, and treating prior cultures' endeavours as more or less successful attempts to establish a scientific enterprise properly measured by our terms.
We miss how the occult turn taken by some of Western culture in the Renaissance and early modern period established lines of development that remain foundational to science today. Many chasms exist between the mediaeval perspective and our own, and there is good reason to place the decisive break between the mediaeval way of life and the Renaissance/early modern occult development, not placing mediaeval times and magic together with an exceptionalism for our science. I suggest that our main differences with the occult project are disagreements as to means, not ends—and that distinguishes the post-mediaeval West from the mediaevals. If so, there is a kinship between the occult project and our own time: we provide a variant answer to the same question as the Renaissance magus, whilst patristic and mediaeval Christians were exploring another question altogether. The occult vision has fragmented, with its dominion over the natural world becoming scientific technology, its vision for a better world becoming political ideology, and its spiritual practices becoming a private fantasy.
One way to look at historical data in a way that shows the kind of sensitivity I'm interested in, is explored by Mary Midgley in Science as Salvation (1992); she doesn't dwell on the occult as such, but she perceptively argues that science is far more continuous with religion than its self-understanding would suggest. Her approach pays a certain kind of attention to things which science leads us to ignore. She looks at ways science is doing far more than falsifying hypotheses, and in so doing observes some things which are important. I hope to develop a similar argument in a different direction, arguing that science is far more continuous with the occult than its self-understanding would suggest. This thesis is intended neither to be a correction nor a refinement of her position, but development of a parallel line of enquiry.
It is as if a great island, called Magic, began to drift away from the cultural mainland. It had plans for what the mainland should be converted into, but had no wish to be associated with the mainland. As time passed, the island fragmented into smaller islands, and on all of these new islands the features hardened and became more sharply defined. One of the islands is named Ideology. The one we are interested in is Science, which is not interchangeable with the original Magic, but is even less independent: in some ways Science differs from Magic by being more like Magic than Magic itself. Science is further from the mainland than Magic was, even if its influence on the mainland is if anything greater than what Magic once held. I am interested in a scientific endeavour, and in particular a basic relationship behind scientific enquiry, which are to a substantial degree continuous with a magical endeavour and a basic relationship behind magic. These are foundationally important, and even if it is not yet clear what they may mean, I will try to substantiate these as the thesis develops. I propose the idea of Magic breaking off from a societal mainland, and sharpening and hardening into Science, as more helpful than the idea of science and magic as opposites.
There is in fact historical precedent for such a phenomenon. I suggest that a parallel with Eucharistic doctrine might illuminate the interrelationship between Orthodoxy, Renaissance and early modern magic, and science (including artificial intelligence). When Aquinas made the Christian-Aristotelian synthesis, he changed the doctrine of the Eucharist. The Eucharist had previously been understood on Orthodox terms that used a Platonic conception of bread and wine participating in the body and blood of Christ, so that bread remained bread whilst becoming the body of Christ. One substance had two natures. Aristotelian philosophy had little room for one substance which had two natures, so one thing cannot simultaneously be bread and the body of Christ. When Aquinas subsumed real presence doctrine under an Aristotelian framework, he managed a delicate balancing act, in which bread ceased to be bread when it became the body of Christ, and it was a miracle that the accidents of bread held together after the substance had changed. I suggest that when Zwingli expunged real presence doctrine completely, he was not abolishing the Aristotelian impulse, but carrying it to its proper end. In like fashion, the scientific movement is not a repudiation of the magical impulse, but a development of it according to its own inner logic. It expunges the supernatural as Zwingli expunged the real presence, because that is where one gravitates once the journey has begun. What Aquinas and the Renaissance magus had was composed of things that did not fit together. As I will explore below under the heading 'Renaissance and Early Modern Magic,' the Renaissance magus ceased relating to society as to one's mother and began treating it as raw material; this foundational change to a depersonalised relationship would later secularise the occult and transform it into science. The parallel between medieval Christianity/magic/science and Orthodoxy/Aquinas/Zwingli seems to be fertile: real presence doctrine can be placed under an Aristotelian framework, and a sense of the supernatural can be held by someone who is stepping out of a personal kind of relationship, but in both cases it doesn't sit well, and after two or so centuries people finished the job by subtracting the supernatural.
Without discussing the principles in Thomas Dixon's 1999 delineation of theology, anti-theology, and atheology that can be un-theological or quasi-theological, regarding when one is justified in claiming that theology is present, I adopt the following rule:
A claim is considered quasi-theological if it can conflict with theological claims.
Given this rule, patristic theology, Renaissance and early modern magic (hereafter 'magic' or 'the occult'), and artificial intelligence claims are all considered to be theological or quasi-theological.
I will not properly trace an historical development so much as show the distinctions between archetypal scientific, occult, and Orthodox worldviews as seen at different times, and briefly discuss their relationships with some historical remarks. Not only are there surprisingly persistent tendencies, but Lee repeats Weber's suggestion that there is real value to understand ideal types.[5]
I will be attempting to bring together pieces of a puzzle—pieces scattered across disciplines and across centuries, often hidden by today's cultural assumptions about what is and is not connected—to show their interconnections and the picture that emerges from their fit. I will be looking at features including intentionality,[6] teleology,[7] cognitive faculties,[8] the spiritual intellect,[9] cosmology, and a strange figure who wields a magic sword with which to slice through society's Gordian knots. Why? In a word, all of this connected. Cosmology is relevant if there is a cosmological error behind artificial intelligence. There are both an organic connection and a distinction between teleology and intentionality, and the shift from teleology to intentionality is an important shift; when one shifts from teleology to intentionality one becomes partly blind to what the artificial intelligence picture is missing. Someone brought up on cognitive faculties may have trouble answering, 'How else could it be?'; the patristic understanding of the spiritual intellect gives a very interesting answer, and offers a completely different way to understand thought. And the figure with the magic sword? I'll let this figure remain mysterious for the moment, but I'll hint that without that metaphorical magic sword we would never have a literal artificial intelligence project. I do not believe I am forging new connections among these things, so much as uncovering something that was already there, overlooked but worth investigating.
This is an attempt to connect some very diverse sources, even if the different sections are meant primarily as philosophy of religion. This brings problems of coherence and disciplinary consistency, but the greater risk is tied to the possibility of greater reward. It will take more work to show connections than in a more externally focused enquiry, but if I can give a believable case for those interconnections, this will ipso facto be a more interesting enquiry.
All translations from French, German, Latin, and Greek are my own.
Artificial Intelligence
Artificial intelligence is not just one scientific project among others. It is a cultural manifestation of a timeless dream. It does not represent the repudiation of the occult impulse, but letting that impulse work out according to its own inner logic. Artificial intelligence is connected with a transhumanist vision for the future[10] which tries to create a science-fiction-like future of an engineered society of superior beings.[11] This artificial intelligence vision for the future is similar to the occult visions for the future we will see below. Very few members of the artificial intelligence movement embrace the full vision—but I may suggeste that its spectre is rarely absent, and that that spectre shows itself by a perennial sense of, 'We're making real breakthroughs today, and full AI is just around the corner.' Both those who embrace the fuller enthusiasm and those who are more modestly excited by current project have a hope that we are making progress towards creating something fundamentally new under the sun, of bequeathing humanity with something that has never before been available, machines that genuinely think. Indeed, this kind of hope is one of magic's most salient features. The exact content and features vary, but the sometimes heady excitement and the hope to bestow something powerful and new mark a significant point contact between the artificial intelligence and the magic that enshrouded science's birth.
There is something timeless and archetypal about the desire to create humans through artifice instead of procreation. Jewish legend tells of a rabbi who used the Kaballah to create a clay golem to defend a city against anti-semites in 1581.[12] Frankenstein has so marked the popular imagination that genetically modified foods are referred to as 'Frankenfoods,' and there are many (fictional) stories of scientists creating androids who rebel against and possibly destroy their creators. Robots who have artificial bodies but think and act enough like humans never to cause culture shock are a staple of science fiction. [13] There is a timeless and archetypal desire to create humans by artifice rather than procreation. Indeed, this desire has more than a little occult resonance.
We should draw a distinction between what may be called 'pretentious AI' and 'un-pretentious AI.' The artificial intelligence project has managed technical feats that are sometimes staggering, and from a computer scientist's perspective, the state of computer science is richer and more mature than if there had been no artificial intelligence project. Without making any general claim that artificial intelligence achieves nothing or achieves nothing significant, I will explore a more specific and weaker claim that artificial intelligence does not and cannot duplicate human intelligence.
A paradigm example of un-pretentious AI is the United States Postal Service handwriting recognition system. It succeeds in reading the addresses on 85% of postal items, and the USPS annual report is justifiably proud of this achievement.[14] However, there is nothing mythic claimed for it: the USPS does not claim a major breakthrough in emulating human thought, nor does it give people the impression that artificial mail carriers are just around the corner. The handwriting recognition system is a tool—admittedly, quite an impressive tool—but it is nothing more than a tool, and no one pretends it is anything more than a tool.
For a paradigm example of pretentious AI, I will look at something different. The robot Cog represents equally impressive feats in artificial hand-eye coordination and motor control, but its creators claim something deeper, something archetypal and mythic: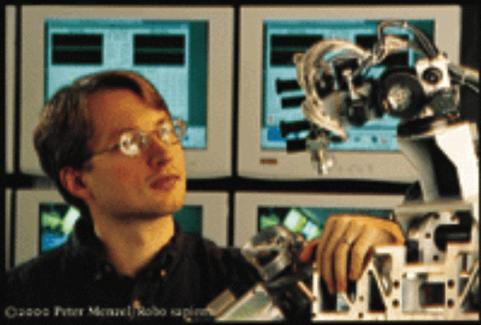 Fig. 2: Cog, portrayed as Robo sapiens[15]
The scholar places his hand on the robots' shoulder as if they had a longstanding friendship. At almost every semiotic level, this picture constitutes an implicit claim that the researcher has a deep friendship with what must be a deep being. The unfortunately blurred caption reads, '©2000 Peter Menzel / Robo sapiens.' On the Cog main website area, every picture with Cog and a person theatrically shows the person treating the robot as quite lifelike—giving the impression that the robot must be essentially human.
But how close is Cog to being human? Watts writes,
The weakness of Cog at present seems to be that it cannot actually do very much. Even its insect-like computer forebears do not seem to have had the intelligence of insects, and Cog is clearly nowhere near having human intelligence.[16]
The somewhat light-hearted frequently-asked-questions list acknowledges that the robot 'has no idea what it did two minutes ago,' answers 'Can Cog pass the Turing test?' by saying, 'No… but neither could an infant,' and interestingly answers 'Is Cog conscious?' by saying, 'We try to avoid using the c-word in our lab. For the record, no. Off the record, we have no idea what that question even means. And still, no.' The response to a very basic question is ambiguous, but it seems to joke that 'consciousness' is obscene language, and gives the impression that this is not an appropriate question to ask: a mature adult, when evaluating our AI, does not childishly frame the question in terms of consciousness. Apparently, we should accept the optimistic impression of Cog, whilst recognising that it's not fair to the robot to ask about features of human personhood that the robot can't exhibit. This smells of begging the question.
Un-pretentious AI makes an impressive technical achievement, but recognises and acknowledges that they've created a tool and not something virtually human. Pretentious AI can make equally impressive technical achievements, and it recognises that what it's created is not equivalent to human, but it does not acknowledge this. The answer to 'Is Cog conscious?' is a refusal to acknowledge something the researchers have to recognise: that Cog has no analogue to human consciousness. Is it a light-hearted way of making a serious claim of strong agnosticism about Cog's consciousness? It doesn't read much like a mature statement that 'We could never know if Cog were conscious.' The researcher in Figure 2 wrote an abstract on how to give robots a theory of other minds[17], which reads more like psychology than computer science.
There's something going on here that also goes on in the occult. In neo-paganism, practitioners find their magic to work, not exactly as an outsider would expect, by making incantations and hoping that something will happen that a skeptic would recognise as supernatural, but by doing what they can and then interpreting reality as if the magic had worked. They create an illusion and subconsciously embrace it. This mechanism works well enough, in fact, that large segments of today's neo-paganism started as jokes and then became real, something their practitioners took quite seriously.[18] There's power in trying to place a magical incantation or a computer program (or, in programmer slang, 'incantation') to fill a transcendent hope: one finds ways that it appears to work, regardless of what an outsider's interpretation may be. This basic technique appears to be at work in magic as early as the Renaissance, and it appears to be exactly what's going on in pretentious AI. The basic factor of stepping into an illusion after you do what you can makes sense of the rhetoric quoted above and why Cog is portrayed not merely as a successful experiment in coordination but as Robo sapiens, the successful creation of a living golem. Of course we don't interpret it as magic because we assume that artificial and intelligence and magic are very different things, but the researchers' self-deception falls into a quite venerable magical tradition.
Computers seem quite logical. Are they really that far from human rationality? Computers are logical without being rational. Programming a computer is like explaining a task to someone who follows directions very well but has no judgment and no ability to recognise broader intentions in a request. It follows a list of instructions without any recognition or a sense of what is being attempted. The ability to understand a conversation, or recognise another person's intent—even with mistakes—or any of a number of things humans take for granted, belongs to rationality. A computer's behaviour is built up from logical rules that do certain precise manipulations of symbols without any sense of meaning whatsoever: it is logical without being rational. The discipline of usability is about how to write well-designed computer programs; these programs usually let the user forget that computers aren't rational. For instance, a user can undo something when the computer logically and literally follows an instruction, and the user rationally realises that that isn't really what was intended. But even the best of this design doesn't let the computer understand what one meant to say. One frustration people have with computers stems from the fact that there is a gist to what humans say, and other people pick up that gist. Computers do not have even the most rudimentary sense of gist, only the ability to logically follow instructions. This means that the experience of bugs and debugging in programming is extremely frustrating to those learning how to program; the computer's response to what seems a correct program goes beyond nitpicking. This logicality without rationality is deceptive, for it presents something that looks very much like rationality at first glance, but produces unpleasant surprises when you treat it as rational. There's something interesting going on here. When we read rationality into a computer's logicality, we are in part creating the illusion of artificial intelligence. 'Don't anthropomorphise computers,' one tells novice programmers. 'They hate that.' A computer is logical enough that we tend to treat it as rational, and in fact if you want to believe that you've achieved artificial intelligence, you have an excellent basis to use in forming a magician's self-deception.
Artificial intelligence is a mythic attempt to create an artificial person, and it does so in a revealing way. Thought is assumed to be a private manipulation of mental representations, not something that works in terms of spirit. Embodied AI excluded, the body is assumed to be packaging, and the attempt is not just to duplicate the 'mind' in a complete sense, but our more computer-like rationality: this assumes a highly significant division of what is essential, what is packaging, and what comes along for free if you duplicate the essential bits. None of this is simply how humans have always thought, nor is it neutral. Maximus Confessor's assumptions are different enough from AI's that a comparison makes it easier to see some of AI's assumptions, and furthermore what sort of coherent picture could deny them. I will explore how exactly he does so below under the heading 'Orthodox Anthropology in Maximus Confessor's Mystagogia,' More immediately, I wish to discuss a basic type of assumption shared by artificial intelligence and the occult.
The Optimality Assumption
One commonality that much of magic and science share is that broad visions often include the assumption that what they don't understand must be simple, and be easy to modify or improve. Midgley discusses Bernal's exceedingly optimistic hope for society to transform itself into a simplistically conceived scientific Utopia (if perhaps lacking most of what we value in human society);[19] I will discuss later, under various headings, how society simply works better in Thomas More's and B.F. Skinner's Utopias if only it is re-engineered according to their simple models.[20] Aren't Utopian visions satires, not prescriptions? I would argue that the satire itself has a strong prescriptive element, even if it's not literal. The connection between Utopia and AI is that the same sort of thinking feeds into what, exactly, is needed to duplicate a human mind. For instance, let us examine a sample of dialogue which Turing imagined going on in a Turing test:
Q: Please write me a sonnet on the subject of the Forth Bridge.

A: Count me out on this one. I never could write poetry.

Q: Add 34957 to 70764.

A: (Pause about 30 seconds and then give as answer) 105621.

Q: Do you play chess?

A: Yes.

Q: I have K at my K1, and no other pieces. You have only K at K6 and R at R1. It is your move. What do you play?

A: (After a pause of 15 seconds) R-R8 mate.[21]
Turing seems to assume that if you duplicate his favoured tasks of arithmetic and chess, the task of understanding natural language comes along, more or less for free. The subsequent history of artificial intelligence has not been kind to this assumption. Setting aside the fact that most people do not strike up a conversation by strangely requesting the other person to solve a chess problem and add five-digit numbers, Turing is showing an occult way of thinking by assuming there's nothing really obscure, or deep, about the human person, and that the range of cognitive tasks needed to do AI is the range of tasks that immediately present themselves to him. This optimism may be damped by subsequent setbacks which the artificial intelligence movement has experienced, but it's still present. It's hard to see an artificial intelligence researcher saying, 'The obvious problem looks hard to solve, but there are probably hidden problems which are much harder,' let alone consider whether human thought might be non-computational.
Given the difficulties they acknowledge, artificial intelligence researchers seem to assume that the problem is as easy as possible to solve. As I will discuss later, this kind of assumption has profound occult resonance. I will call this assumption the optimality assumption: with allowances and caveats, the optimality assumption states that artificial intelligence is an optimally easy problem to solve. This doesn't mean an optimally easy problem to solve given the easiest possible world, but rather, taking into the difficulties and nuances recognised by the practitioner, the problem is then assumed to be optimally easy, and thenit could be said that we live in the (believable) possible world where artificial intelligence would be easiest to implement. Anything that doesn't work like a computer is assumedly easy, or a matter of unnecessary packaging. There are variations on the theme of begging the question. One basic strategy of ensuring that computers can reach the bar of human intelligence is to lower the bar until it is already met. Another strategy is to try to duplicate human intelligence on computer-like tasks. Remember the Turing test which Turing imagined, which seemed to recognise only the cognitive tasks of writing a poem, doing arithmetic, and solving a chess problem: Turing apparently assumed that natural language understanding would come along for free by the time computers could do both arithmetic and chess. Now we have computer calculators and chess players that can beat humans, whilst natural language understanding tasks which are simple to humans represent an unscaled Everest to artificial intelligence.
We have a situation very much like the attempt to make a robot that can imitate human locomotion—if the attempt is tested by having a robot race a human athlete on a racetrack ergonomically designed for robots. Chess is about as computer-like a human skill as one could find.
Turing's script for an imagined Turing test is one manifestation of a tendency to assume that the problem is optimally easy: the optimality assumption. Furthermore, Turing sees only three tasks of composing a sonnet, adding two numbers, and making a move in chess. But in fact this leaves out a task of almost unassailable difficulty for AI: understanding and appropriately acting on natural language requests. This is part of human rationality that cannot simply be assumed to come with a computer's logicality.
Four decades after Turing imagined the above dialogue, Kurt VanLehn describes a study of problem solving that used a standard story problem.[22] The ensuing discussion is telling. Two subjects' interpretations are treated as problems to be resolved, apparently chosen for their departure from how a human 'should' think about these things. One is a nine year old girl, Cathy: '…It is apparent from [her] protocol that Cathy solves this problem by imagining the physical situation and the actions taken in it, as opposed to, say, converting the puzzle to a directed graph then finding a traversal of the graph.' The purpose of the experiment was to understand how humans solve problems, but it was approached with a tunnel vision that gave a classic kind of computer science 'graph theory' problem, wrapped up in words, and treated any other interpretation of those words as an interesting abnormality. It seems that it is not the theory's duty to approach the subject matter, but the subject matter's duty to approach the theory—a signature trait of occult projects. Is this merely VanLehn's tunnel vision? He goes on to describe the state of cognitive science itself:
For instance, one can ask a subject to draw a pretty picture… [such] Problems whose understanding is not readily represented as a problem space are called ill-defined. Sketching pretty pictures is an example of an ill-defined problem… There have only been a few studies of ill-defined problem solving.[23]
Foerst summarises a tradition of feminist critique:[24] AI was started by men who chose a particular kind of abstract task as the hallmark of intelligence; women might value disembodied abstraction less and might choose something like social skills. The critique may be pushed one step further than that: beyond any claim that AI researchers, when looking for a basis for computer intelligence, tacitly crystallised intelligence out of men's activities rather than women's, it seems that their minds were so steeped in mathematics and computers that they crystallised intelligence out of human performance more in computer-like activities than anything essentially human, even in a masculine way. Turing didn't talk about making artificial car mechanics or deer hunters any more than he had plans for artificial hostesses or childminders.
Harman's 1989 account of functionalism, for instance, provides a more polished-looking version of an optimality assumption: 'According to functionalism, it does not matter what mental states and processes are made of any more than it matters what a carburetor or heart or a chess king is made of.' (832). Another suggestion may be made, not as an axiom but as an answer to the question, 'How else could it be?' This other suggestion might be called the tip of the iceberg conception.
A 'tip of the iceberg' conception might reply, 'Suppose for the sake of argument that it doesn't matter what an iceberg is made of, so long as it sticks up above the surface and is hard enough to sink a ship. The task is then to make an artificial iceberg. One can hire engineers to construct a hard shell to function as a surrogate iceberg. What has been left out is that these properties of something observable from the surface rest on something that lies much, much deeper than the surface. (A mere scrape with an iceberg sunk the Titanic, not only because the iceberg was hard, but because it had an iceberg's monumental inertia behind that hardness.) One can't make a functional tip of the iceberg that way, because a functional tip of an iceberg requires a functional iceberg, and we have very little idea of how to duplicate those parts of an iceberg that aren't visible from a ship. You are merely assuming that one can try hard enough to duplicate what you can see from a ship, and if you duplicate those observables, everything else will follow.' This is not a fatal objection, but it is intended to suggest what the truth could be besides the repeated assumption that intelligence is as easy as possible to duplicate in a computer. Here again is the optimality assumption, and it is a specific example of a broader optimality assumption which will appear in occult sources discussed under the 'Renaissance and Early Modern Magic' heading below. The 'tip of the iceberg' conception is notoriously absent in occult and artificial intelligence sources alike. In occult sources, the endeavour is to create a magically sharp sword that will slice all of the Gordian knots of society's problems; in artificial intelligence the Gordian knots are not societal problems but obstacles to creating a thinking machine, and researchers may only be attempting to use razor blades to cut tangled shoelaces, but researchers are still trying to get as close to that magic sword as they believe possible.
Just Around the Corner Since 1950
The artificial intelligence movement has a number of reasonably stable features, including an abiding sense of 'Today's discoveries are a real breakthrough; artificial minds are just around the corner.' This mood may even be older than digital computers; Dreyfus writes,
In the period between the invention of the telephone relay and its apotheosis in the digital computer, the brain, always understood in terms of the latest technological inventions, was understood as a large telephone switchboard, or more recently, as an electronic computer.[25]
The discoveries and the details of the claim may change, and experience has battered some of strong AI's optimism, but in pioneers and today's embodied AI advocates alike there is a similar mood: 'What we've developed now is effacing the boundary between machine and human.' This mood is quite stable. There is a striking similarity between the statements,
These emotions [discomfort and shock at something so human-like] might arise because in our interactions with Cog, little distinguishes us from the robot, and the differences between a machine and its human counterparts fade.[26]
and:
The reader must accept it as a fact that digital computers can be constructed, and indeed have been constructed, according to the principles we have described, and that they can in fact mimic the actions of a human computer very closely.[27]
What is interesting here is that the second was made by Turing in 1950, and the first by Foerst in 1998. As regards Turing, no one now believes 1950 computers could perform any but the most menial of mathematicians' tasks, and some of Cog's weaknesses have been discussed above ("Cog… cannot actually very much. Even its insect-like forebears do not seem to have had the intelligence of insects…"). The more artificial intelligence changes, the more it seems to stay the same. The overall impression one receives is that for all the surface progress of the artificial intelligence, the underlying philosophy and spirit remain the same—and part of this underlying spirit is the conviction, 'We're making real breakthroughs now, and full artificial intelligence is just around the corner.' This self-deception is sustained in classically magical fashion. Artificial intelligence's self-presentation exudes novelty, a sense that today's breakthroughs are decisive—whilst its actual rate of change is much slower. The 'It's just around the corner.' rhetoric is a longstanding feature. For all the changes in processor power and greater consistency in a materialist doctrine of mind, there are salient features which seem to repeat in 1950's and today's cognitive science. In both, the strategy to ensure that computers could jump the bar of human intelligence is by lowering the bar until it had already been jumped.
The Ghost in the Machine
It has been suggested in connection with Polanyi's understanding of tacit knowledge that behaviourists did not teach, 'There is no soul.' Rather, they draw students into a mode of enquiry where the possibility of a soul is never considered.
Modern psychology takes completely for granted that behavior and neural function are perfectly correlated, that one is completely caused by the other. There is no separate soul or lifeforce to stick a finger into the brain now and then and make neural cells do what they would not otherwise. Actually, of course, this is a working assumption only….It is quite conceivable that someday the assumption will have to be rejected. But it is important also to see that we have not reached that day yet: the working assumption is a necessary one and there is no real evidence opposed to it. Our failure to solve a problem so far does not make it insoluble. One cannot logically be a determinist in physics and biology, and a mystic in psychology.[28]
This is a balder and more provocative way of stating what writers like Turing lead the reader to never think of questioning. The assumption is that the soul, if there is one, is by nature external and separate from the body, so that any interaction between the two is a violation of the body's usual way of functioning. Thus what is denied is a 'separate soul or lifeforce to stick a finger into the brain now and then and make neural cells do what they would not do otherwise.' The Orthodox and others' doctrine of unified personhood is very different from an affirmation of a ghost in the machine. To affirm a ghost in the machine is to assume the soul's basic externality to the body: the basic inability of a soul to interact with a body creates the problem of the ghost in the machine. By the time one attempts to solve the problem of the ghost in the machine, one is already outside of an Orthodox doctrine of personhood in which spirit, soul, and body are united and the whole unit is not an atom.
The objective here is not mainly to criticise AI, but to see what can be learned: AI seems to fail in a way that is characteristic. It does not fail because of insufficient funding or lack of technical progress, but on another plane: it is built on an erroneous quasi-theological anthropology, and its failures may suggest something about being human. The main goal is to answer the question, 'How else could it be?' in a way that is missed by critics working in materialist confines.
What can we say in summary?
First, artificial intelligence work may be divided into un-pretentious and pretentious AI. Un-pretentious AI makes tools that no one presents as anything more than tools. Pretentious AI is presented as more human than is properly warranted.
Second, there are stable features to the artificial intelligence movement, including a claim of, 'We have something essentially human. With today's discoveries, full artificial intelligence is just around the corner.' The exact form of this assertion may change, but the basic claim does not.
Third, artificial intelligence research posits a multifarious 'optimality assumption,' namely that, given the caveats recognised by the researcher, artificial intelligence is an optimally easy assumption to solve. The human mind is assumed to be the sort of thing that is optimally easy to re-create on a computer.
Fourth, artificial intelligence comes from the same kind of thinking as the ghost in the machine problem.
There is more going on in the artificial intelligence project than an attempt to produce scientific results. The persistent rhetoric of 'It's just around the corner.' is not because artificial intelligence scientists have held that sober judgment since the project began, but because there's something else going on. For reasons that I hope will become clearer in the next section, this is beginning to look like an occult project—a secularised occult project, perhaps, but 'secularised occult' is not an empty term in that you take all of the occult away if you take away spellbooks. There is much more to the occult than crystal balls, and a good deal of this 'much more' is at play even if artificial intelligence doesn't do things the Skeptical Enquirer would frown on.
Occult Foundations of Modern Science
With acknowledgment of the relevance of the Reformation, the wake of Aristotelianism, and the via moderna of nominalism,[29] I will be looking at a surprising candidate for discussion on this topic: magic. Magic was a large part of what shaped modernity, a much larger factor than one would expect from modernity's own self-portrayal, and it has been neglected for reasons besides than the disinterested pursuit of truth. It is more attractive to our culture to say that our science exists in the wake of Renaissance learning or brave Reformers than to say that science has roots in it decries as superstition. For reasons that I will discuss below under the next heading, I suggest that what we now classify as the artificial intelligence movement is a further development of some of magic's major features.
There is a major qualitative shift between Newton's development of physics being considered by some to be a diversion from his alchemical and other occult endeavours, and 'spooky' topics today being taboo for scientific research. Yet it is still incomplete to enter a serious philosophical discussion of science without understanding the occult, as as it incomplete to enter a serious discussion of Christianity without understanding Judaism. Lewis points out that the popular understanding of modern science displacing the magic of the middle ages is at least misleading; there was very little magic in the middle ages, and then science and magic flourished at the same time, for the same reason, often in the same people: the reason science became stronger than magic is purely Darwinian: it worked better.[30] One may say that medieval religion is the matrix from which Renaissance magic departed, and early modern magic is the matrix from which science departed.
What is the relationship between the mediaeval West and patristic Christianity? In this context, the practical difference is not yet a great one. The essential difference is that certain seeds have been sown—such as nominalism and the rediscovered Aristotelianism—which in the mediaeval West would grow into something significant, but had not in much of any practical sense affected the fabric of society. People still believed that the heavens told the glory of God; people lived a life oriented towards contemplation rather than consumption; monasteries and saints were assumed so strongly that they were present even—especially—as they retreated from society. Certain seeds had been sown in the mediaeval West, but they had not grown to any significant stature. For this discussion, I will treat mediaeval and patristic Christianity as more alike than different.
Renaissance and Early Modern Magic
Magic in this context is much more than a means of casting spells or otherwise manipulating supernatural powers to obtain results. That practice is the token of an entire worldview and enterprise, something that defines life's meaning and what one ought to seek. To illustrate this, I will look at some details of work by a characteristic figure, Leibniz. Then I will look at the distinctive way the Renaissance magus related to the world and the legacy this relationship has today. Alongside this I will look at a shift from understanding this life as a contemplative apprenticeship to Heaven, to understanding this life as something for us to make more pleasurable.
Leibniz, a 17th century mathematician and scientist who co-discovered calculus, appears to have been more than conversant with the occult memory tradition,[31] and his understanding of calculus was not, as today, a tool used by engineers to calculate volumes. Rather, it was part of an entire Utopian vision, which could encompass all knowledge and all thoughts, an apparently transcendent tool that would obviate the need for philosophical disagreements:
If we had this [calculus], there would be no more reason for disputes between philosophers than between accountants. It would be enough for them to take their quills and say, 'Let us calculate!'
Leibniz's 1690 Ars Combinatoria contains some material that is immediately accessible to a modern mathematician. It also contains material that is less accessible. Much of the second chapter (9-48) discusses combinations of the letters U, P, J, S, A, and N; these letters are tied to concepts ranging from philosophy to theology, jurisprudence and mathematics: another table links philosophical concepts with numbers (42-3). The apparent goal was to validly manipulate concepts through mechanical manipulations of words, but I was unable to readily tell what (mathematico-logical?) principle was supposed to make this work. (The principle is apparently unfamiliar to me.) This may reflect the influence of Ramon Lull, thirteenth century magician and doctor of the Catholic Church who adapted a baptised Kaballah which involved manipulating combinations of (Latin) letters. Leibniz makes repeated reference to Lull (28, 31, 34, 46), and specifically mentions his occult ars magna (28). Like Lull, Leibniz is interested in the occult, and seeks to pioneer some new tool that will obviate the need for this world's troubles. He was an important figure in the creation of science, and his notation is still used for calculus today. Leibniz is not trying to be just another member of society, or to contribute to society's good the way members have always contributed to society's good: he stands above it, and his intended contribution is to reorder the fabric of society according to his endowed vision. Leibniz provides a characteristic glimpse of how early modern magic has left a lasting imprint.
If the person one should be in Orthodoxy is the member of Church and society, the figure in magic is the magus, a singular character who stands outside of the fabric of society and seeks to transform it. What is the difference? The member of the faithful is an integrated part of society, and lives in submission and organic connection to it. The magus, by contrast, stands above society, superior to it, having a relation to society as one whose right and perhaps duty is to tear apart and reconstruct society along better lines. We have a difference between humility and pride, between relating to society as to one's mother and treating society as raw material for one to transform. The magus is cut off from the common herd by two closely related endowments: a magic sword to cut through society's Gordian knots, and a messianic fantasy.[32] In Leibniz's case the magic sword is an artificial language which will make philosophical disagreements simply obsolete. For the artificial intelligence movement, the magic sword is artificial intelligence itself. The exact character of the sword, knot, and fantasy may differ, but their presence does not.
The character of the Renaissance magus may be seen as as hinging on despair with the natural world. This mood seems to be woven into Hermetic texts that were held in such esteem in the Renaissance and were connected at the opening of pre-eminent Renaissance neo-Platonist Pico della Mirandola's Oration on the Dignity of Man.[33] If there is good to be had, it is not met in the mundane world of the hoi polloi. It must be very different from their reality, something hidden that is only accessible to an elite. The sense in which this spells out an interest in the occult means far more than carrying around a rabbit's foot. The specific supernatural contact was valued because the occult was far hidden from appearances and the unwashed masses. (The Christian claim that one can simply pray to God and be heard is thus profoundly uninteresting. Supernatural as it may be, it is ordinary, humble, and accessible in a way that the magus is trying to push past.) This desire for what is hidden or very different from the ordinary means that the ideal future must be very different from the present. Therefore Thomas More, Renaissance author, canonised saint, and strong devotee of Mirandola's writing, himself writes Utopia. In this work, the philosophic sailor Raphael establishes his own reason as judge over the appropriateness of executing thieves,[34] and describes a Utopia where society simply works better: there seem to be no unpleasant surprises or unintended consequences. [35] There is little sense of a complex inner logic to society that needs to be respected, or any kind of authority to submit to. Indeed, Raphael abhors authority and responds to the suggestion that he attach himself to a king's court by saying, 'Happier! Is that to follow a path that my soul abhors?' This Utopian vision, even if it is from a canonised Roman saint, captures something deep of the occult currents that would later feed into the development of political ideology. The content of an occult vision for constructing a better tomorrow may vary, but it is a vision that seeks to tear up the world as we now know it and reconstructs it along different lines.
Magic and science alike relate to what they are interested in via an I-It rather than an I-Thou relationship. Relating to society as to one's mother is an I-Thou relationship; treating society as raw material is an I-It relationship. An I-Thou relationship is receptive to quality. It can gain wisdom and insight. It can connect out of the whole person. The particular kind of I-It relationship that undergirds science has a powerful and narrow tool that deals in what can be mathematically represented. The difference between those two is misunderstood if one stops after saying, 'I-It can make technology available much better than I-Thou.' That is how things look through I-It eyes. But I-Thou allows a quality of relationship that does not exist with I-It. 'The fundamental word I-Thou can only be spoken with one's whole being. The fundamental word I-It can never be spoken with one's whole being.' I-Thou allows a quality-rich relationship that always has another layer of meaning. In the Romance languages there are two different words for knowledge: in French,connaissance and savoir. They both mean 'knowledge,' but in different ways: savoir is knowledge of fact (or know-how); one can sait que ('know that') something is true. Connaissance is the kind of knowledge of a person, a 'knowledge of' rather than a 'knowledge that' or 'knowledge how.' It can never be a complete knowledge, and one cannot connait que ('know-of that') something is true. It is personal in character. An I-It relationship is not just true of magic; as I will discuss below under the heading of 'Science, Psychology, and Behaviourism,' psychology seeks a baseline savoir of people where it might seek a connaissance , and its theories are meant to be abstracted from relationships with specific people. Like magic, the powers that are based on science are epiphenomenal to the relationship science is based on. Relating in an I-Thou rather than I-It fashion is not simply less like magic and science; it is richer, fuller, and more human.
In the patristic and medieval eras, the goal of living had been contemplation and the goal of moral instruction was to conform people to reality. Now there was a shift from conforming people to reality, towards conforming reality to people.[36] This set the stage, centuries later, for a major and resource-intensive effort to create an artificial mind, a goal that would not have fit well with a society oriented to contemplation. This is not to say that there is no faith today, nor that there was no technology in the middle ages, nor that there has been no shift between the early modern period and today. Rather, it is to say that a basic trajectory was established in magic that significantly shapes science today.
The difference between the Renaissance magus and the mediaeval member of the Church casts a significant shadow today. The scientist seems to live more in the shadow of the Renaissance magus than of the member of mediaeval society. This is not to say that scientists cannot be humble and moral, nor that they cannot hold wonder at what they study. But it is to say that there are a number of points of contact between the Renaissance magus's way of relating to the world and that of a scientist and those who live in science's shadow. Governments today consult social scientists before making policy decisions: the relationship seems to be how to best deal with material rather than a relationship as to one's mother. We have more than a hint of secularised magic in which substantial fragments of Renaissance and early modern magic have long outlived some magical practices.
Under the patristic and medieval conception, this life was an apprenticeship to the life in Heaven, the beginning of an eternal glory contemplating God. Magic retained a sense of supernatural reality and a larger world, but its goal was to improve this life, understood as largely self-contained and not as beginning of the next. That was the new chief end of humanity. That shift is a shift towards the secular, magical as its beginning may be. Magic contains the seeds of its own secularisation, in other words of its becoming scientific. The shift from contemplation of the next world to power in this world is why the occult was associated with all sorts of Utopian visions to transform the world, a legacy reflected in our political ideologies. One of the tools developed in that magical milieu was science: a tool that, for Darwinian reasons, was to eclipse all the rest. The real magic that has emerged is science.
Science, Psychology, and Behaviourism
What is the niche science has carved out for itself? I'd like to look at an academic discipline that is working hard to be a science, psychology. I will more specifically look at behaviourism, as symptomatic within the history of psychology. Is it fair to look at behaviourism, which psychology itself rejected? It seems that behaviourism offers a valuable case study by demonstrating what is more subtly present elsewhere in psychology. Behaviourism makes some basic observations about reward and punishment and people repeating behaviours, and portrays this as a comprehensive psychological theory: behaviourism does not acknowledge beliefs, for instance. Nonetheless, I suggest that behaviourism is a conceivable development in modern psychology which would have been impossible in other settings. Behaviourism may be unusual in the extreme simplicity of its vision and its refusal to recognise internal states, but not in desiring a Newton who will make psychology a full-fledged science and let psychology know its material with the same kind of knowing as physics has for its material.
Newton and his kin provided a completely de-anthropomorphised account of natural phenomena, and behaviourism provided a de-anthropomorphised account of humans. In leading behaviourist B.F. Skinner's Walden Two (1948), we have a Utopian vision where every part of society seems to work better: artists raised under Skinner's conditioning produce work which is 'extraordinarily good,' the women are more beautiful,[37] and Skinner's alter ego expresses the hope of controlling the weather,[38] and compares himself with God.[39] Skinner resemble seems to resemble a Renaissance magus more than a mediaeval member: society is raw material for him to transform. Skinner is, in a real sense, a Renaissance magus whose magic has become secularised. Quite a lot of the magus survives the secularisation of Skinner's magic.
Even without these more grandiose aspirations, psychology is symptomatic of something that is difficult to discern by looking at the hard sciences. Psychological experiments try to find ways in which the human person responds in terms comparable to a physics experiment—and by nature do not relate to their subjects as human agents. These experiments study one aspect of human personhood, good literature another, and literature offers a different kind of knowing from a psychological experiment. If we assume that psychology is the best way to understand people—and that the mind is a mechanism-driven thing—then the assumed burden of proof falls on anyone saying, 'But a human mind isn't the sort of thing you can duplicate on a computer.' The cultural place of science constitutes a powerful influence on how people conceive the question of artificial intelligence.
Behaviourism offers a very simple and very sharp magic sword to cut the Gordian knot of unscientific teleology, a knot that will be discussed under the heading of 'Intentionality and Teleology' below. It removes suspicion of the reason being attached to a spiritual intellect by refusing to acknowledge reason. It removes the suspicion of emotions having a spiritual dimension by refusing to acknowledge emotions. He denies enough of the human person that even psychologists who share those goals would want to distance themselves from him. And yet Skinner does more than entertain messianic fantasies: Walden Two is a Utopia, and when Skinner's alter ego compares himself with God, God ends up second best.[40] I suggest that this is no a contradiction at all, or more properly it is a blatant contradiction as far as common sense is concerned, but as far as human human phenomena go, we have two sides of the same coin. The magic sword and the messianic fantasy belong to one and the same magus.
There is in fact an intermediate step between the full-fledged magus and the mortal herd. One can be a magician's assistant, clearing away debris and performing menial tasks to support the real magi. [41] The proportion of the Western population who are scientists is enormous compared to science's founding, and the vast majority of the increase is in magician's assistants. If one meets a scientist at a social gathering, the science is in all probability not a full-fledged magus, but a magician's assistant, set midway between the magus and the commoner. The common scientist is below the magus in knowledge of science but well above most commoners. In place of a personal messianic fantasy is a more communal tendency to assume that the scientific enterprise is our best hope for the betterment of society. (Commoners may share this belief.) There is a significant difference between the magus and most assistants today. Nonetheless, the figure of the magus is alive today—secularised, in most cases, but alive and well. Paul Johnson's Augustinian account ofIntellectuals includes such eminent twentieth century scientific figures as Bertrand Russell, Noam Chompsky, and Albert Einstein;[42] the figures one encounters in his pages are steeped in the relationship to society as to raw material instead as to one's mother, the magic sword, and the messianic fantasy.
I-Thou and Humanness
I suggest that the most interesting critiques of artificial intelligence are not obtained by looking through I-It eyes in another direction, but in using other eyes to begin with, looking through I-Thou eyes. Let us consider Turing's 'Arguments from Various Disabilities'.[43]Perhaps the people who furnished Turing with these objections were speaking out of something deeper than they could explain:
Be kind, resourceful, beautiful, friendly, have initiative, have a sense of humour, tell right from wrong, make mistakes, fall in love, enjoy strawberries and cream, make some one fall in love with it, learn from experience, use words properly, be the subject of its own thought, have as much diversity of behaviour as a man, do something really new.
Be kind:
Kindness is listed by Paul as the fruit of the Spirit (Gal. 5:22) in other words, an outflow of a person living in the Spirit. Disregarding the question of whether all kindness is the fruit of the Spirit, in humans kindness is not merely following rules, but the outflow of a concern for the other person. Even counterfeit kindness is a counterfeit from someone who knows the genuine article. It thus uses some faculty of humanity other than the reasoning ability, which classical AI tries to duplicate and which is assumed to be the one thing necessary to duplicate human cognition.
Be resourceful:
The artificial intelligence assumption is that if something is non-deterministic, it is random, because deterministic and pseudo-random are the only options one can use in programming a computer. This leaves out a third possibility, that by non-computational faculties someone may think, not merely 'outside the box,' in a random direction, but above it. The creative spark comes neither from continuing a systematic approach, nor simply picking something random ('because I can't get my computer to turn on, I'll pour coffee on it and see if that helps'), but something that we don't know how to give a computer.
Be beautiful:
Beauty is a spiritual quality that is not perceived by scientific enquiry and, given our time's interpretation of scientific enquiry, is in principle not recognised. Why not? If we push materialist assumptions to the extreme, it is almost a category error to look at a woman and say, 'She is beautiful.' What is really being said—if one is not making a category error—is, 'I have certain emotions when I look at her.' Even if there is not a connection between physical beauty and intelligence, there seems to be some peasant shrewdness involved. It is a genuine, if misapplied, appeal to look at something that has been overlooked.
Be friendly:
True as opposed to counterfeit friendliness is a manifestation of love, which has its home in the will, especially if the will is not understood as a quasi-muscular power of domination, but part of the spirit which lets us turn towards another in love.
Remarks could easily be multiplied. What is meant to come through all this is that science is not magic, but science works in magic's wake. Among relevant features may be mentioned relating as a magus would (in many ways distilling an I-It relationship further), and seeking power over the world in this life rather living an apprenticeship to the next.
Orthodox Anthropology in Maximus Confessor's Mystagogia
I will begin detailed enquiry in the Greek Fathers by considering an author who is foundational to Eastern Orthodoxy, the seventh century Greek Father Maximus Confessor. Out of the existing body of literature, I will focus on one work, his Mystagogia,[44] with some reference to the Capita Gnosticae. Maximus Confessor is a synthetic thinker, and the Mystagogia is an anthropological work; its discussion of Church mystagogy is dense in theological anthropology as the training for a medical doctor is dense in human biology.
Orthodox Christians have a different cosmology from the Protestant division of nature, sin, and grace. Nature is never un-graced, and the grace that restores from sin is the same grace that provides continued existence and that created nature in the first place. That is to say, grace flows from God's generosity, and is never alien to nature. The one God inhabits the whole creation: granted, in a more special and concentrated way in a person than in a rock, but the same God is really present in both.
Already, without having seriously engaged theological anthropology, we have differences with how AI looks at things. Not only are the answers different, but the questions themselves are posed in a different way. 'Cold matter,' such as is assumed by scientific materialism, doesn't exist, not because matter is denied in Berkeleyan fashion but because it is part of a spiritual cosmology and affirmed to be something more. It is mistaken to think of cold matter, just as it is mistaken to think of tepid fire. Even matter has spiritual attributes and is graced. Everything that exists, from God and the spiritual creation to the material creation, from seraphim to stone, is the sort of thing one connects to in an I-Thou relationship. An I-It relationship is out of place, and from this perspective magic and science look almost the same, different signposts in the process of establishing a progressively purer I-It relationship.
Intellect and Reason
Maximus' anthropology is threefold: the person is divided into soul and body, and the soul itself is divided into a higher part, the intellect, and a lower part, the reason:[45]
[Pseudo-Dionysius] used to teach that the whole person is a synthesis of soul and body joined together, and furthermore the soul itself can be examined by reason. (The person is an image which reflects teaching about the Holy Church.) Thus he said that the soul had an intellectual and living faculty that were essentially united, and described the moving, intellectual, authoritative power—with the living part described according its will-less nature. And again, the whole mind deals with intelligible things, with the intelligible power being called intellect, whilst the sensible power is called reason.
This passage shows a one-word translation difficulty which is symptomatic of a difference between his theology and the quasi-theological assumptions of the artificial intelligence project. The word in question, which I have rendered as 'authoritative power,' is 'exousiastikws,' with root word 'exousia.' The root and its associated forms could be misconstrued today as having a double meaning of 'power' and 'authority,' with 'authority' as the basic sense. In both classical and patristic usage, it seems debatable whether 'exousia' is tied to any concept of power divorced from authority. In particular this passage's 'exousiastikws' is most immediately translated as power rather than any kind of authority that is separate from power. Yet Maximus Confessor's whole sense of power here is one that arises from a divine authorisation to know the truth. This sense of power is teleologically oriented and has intrinsic meaning. This is not to say that Maximus could only conceive of power in terms of authority. He repeatedly uses 'dunamis,' (proem.15-6, 26, 28, etc), a word for power without significant connotations of authority. However, he could conceive of power in terms of authority, and that is exactly what he does when describing the intellect's power.
What is the relationship between 'intellect'/'reason' and cognitive faculties? Which, if either, has cognitive faculties a computer can't duplicate? Here we run into another difficulty. It is hard to say that Maximus Confessor traded in cognitive faculties. For Maximus Confessor the core sense of 'cognitive faculties' is inadequate, as it is inadequate to define an eye as something that provides nerve impulses which the brain uses to generate other nerve impulses. What is missing from this picture? This definition does not provide any sense that the eye interacts with the external world, so that under normal circumstances its nerve impulses are sent because photons strike photoreceptors in an organ resembling a camera. Even this description hides most teleology and evaluative judgment. It does not say that an eye is an organ for perceiving the external world through an image reconstructed in the brain, and may be called 'good' if it sees clearly and 'bad' if it doesn't. This may be used as a point of departure to comment on Maximus Confessor and the conception of cognitive faculties.
Maximus Confessor does not, in an amoral or self-contained fashion, see faculties that operate on mental representations. He sees an intellect that is where one meets God, and where one encounters a Truth that is no more private than the world one sees with the eye is private.
Intellect and reason compete with today's cognitive faculties, but Maximus Confessor understands the intellect in particular as something fundamentally moral, spiritual, and connected to spiritual realities. His conception of morality is itself different from today's private choice of ethical code; morality had more public and more encompassing boundaries, and included such things as Jesus' admonition not to take the place of highest honour so as not to receive public humiliation (Luke 14:7-10): it embraced practical advice for social conduct, because the moral and spiritual were not separated from the practical. It is difficult to Maximus Confessor conceiving of practicality as hampered by morality. In Maximus Confessor's day what we separate into cognitive, moral, spiritual, and practical domains were woven into a seamless tapestry.
Intellect, Principles, and Cosmology
Chapter twenty-three opens by emphasising that contemplation is more than looking at appearances (23.1-10), and discusses the Principles of things. The concept of a Principle is important to his cosmology. There is a foundational difference between the assumed cosmologies of artificial intelligence and Maximus Confessor. Maximus Confessor's cosmology is not the artificial intelligence cosmology with a spiritual dimension added, as a living organism is not a machine modified to use foodstuffs as fuel.
Why do I speak of the 'artificial intelligence cosmology'? Surely one can have a long debate about artificial intelligence without adding cosmology to the discussion. This is true, but it is true because cosmology has become invisible, part of the assumed backdrop of discussion. In America, one cultural assumption is that 'culture' and 'customs' are for faroff and exotic people, not for 'us'—'we' are just being human. It doesn't occur to most Americans to think of eating Turkey on Thanksgiving Day or removing one's hat inside a building as customs, because 'custom' is a concept that only applies to exotic people. I suggest that Maximus Confessor has an interesting cosmology, not because he's exotic, but because he's human.
Artificial intelligence proponents and (most) critics do not differ on cosmology, but because that is because it is an important assumption which is not questioned even by most people who deny the possibility of artificial intelligence. Searle may disagree with Fodor about what is implied by a materialist cosmology, but not whether one should accept materialism. I suggest that some artificial intelligence critics miss the most interesting critiques of artificial intelligence because they share that project's cosmology. If AI is based on a cosmological error, then no amount of fine-tuning within the system will rectify the error. We need to consider cosmology if we are to have any hope of correcting an error that basic. (Bad metaphysics does not create good physics.) I will describe Maximus Confessor's cosmology in this section, not because he has cosmology and AI doesn't, but because his cosmology seems to suggest a correction to the artificial intelligence cosmology.
At the base of Maximus's cosmology is God. God holds the Principles in his heart, and they share something of his reality. Concrete beings (including us) are created through the Principles, and we share something of their reality and of God. The Principles are a more concrete realisation of God, and we are a more concrete realisation of the Principles. Thought (nohsis) means beholding God and the Principles ( logoi) through the eye of the intellect. Thinking of a tree means connecting with something that is more tree-like than the tree itself.
It may be easier to see what the important Principles in Maximus Confessor's cosmology if we see how they are being dismantled today. Without saying that Church Fathers simply grafted in Platonism, I believe it safe to say that Plato resembled some of Church doctrine, and at any rate Plato's one finger pointing up to God offers a closer approximation to Christianity than Aristotle's fingers pointing down. I would suggest further that looking at Plato can suggest how Christianity differs from Aristotelianism's materialistic tendencies, tendencies that are still unfolding today. Edelman describes the assumptions accompanying Darwin's evolution as the 'death blow' to the essentialism, the doctrine that there are fixed kinds of things, as taught by Plato and other idealists.[46] Edelman seems not to appreciate why so many biologists assent to punctuated equilibrium.[47] However, if we assume that there is solid evidence establishing that all life gradually evolved from a common ancestor, then this remark is both apropos and perceptive.
When we look around, we see organisms that fit neatly into different classes: human, housefly, oak. Beginning philosophy students may find it quaint to hear of Plato's Ideas, and the Ideal horse that is copied in all physical horses, but we tend to assume Platonism at least in that horses are similar 'as if' there were an Ideal horse: we don't believe in the Ideal horse any more, but we still treat its shadow as if it were the Ideal horse's shadowy copy.
Darwin's theory of evolution suggests that all organisms are connected via slow, continuous change to a common ancestor and therefore to each other. If this is true, there are dire implications for Platonism. It is as if we had pictures of wet clay pottery, and posited a sharp divide between discrete classes of plates, cups, and bowls. Then someone showed a movie of a potter deforming one and the same clay from one shape to another, so that the divisions are now shown to be arbitrary. There are no discrete classes of vessels, just one lump of clay being shaped into different things. Here we are pushing a picture to the other end of a spectrum, further away from Platonism. It is a push from tacitly assuming there is a shadow, to expunging the remnant of belief in the horse and its shadow.
But this doesn't mean we're perfect Platonists, or can effortlessly appreciate the Platonic mindset. There are things we have to understand before we can travel in the other direction. If anything, there is more work involved. We act as if the Ideas' shadows are real things, but we don't genuinely believe in the shadows qua shadows, let alone the Ideas. We've simply inherited the habit of treating shadows as a convenient fiction. But Maximus Confessor believed the Principles (Ideas) represented something fuller and deeper than concrete things.
This is foundational to why Maximus Confessor would not have understood thought as manipulating mental representations in the inescapable privacy of one's mind. Contemplation is not a matter of closing one's eyes and fantasising, but of opening one's eyes and beholding something deeper and more real than reality itself. The sensible reason can perceive the external physical world through the senses, but this takes a very different light from Kant's view.
Maximus Confessor offers a genuinely interesting suggestion that we know things not only because of our power-to-know, but because of their power-to-be-known, an approach that I will explore later under the heading 'Knowledge of the Immanent.' The world is not purely transcendent, but immanent. For Kant the mind is a box that is hermetically sealed on top but has a few frustratingly small holes on the bottom: the senses. Maximus Confessor doesn't view the senses very differently, but the top of the box is open.
This means that the intellect is most basically where one meets God. Its powerful ability to know truth is connected to this, and it connects with the Principles of things, as the senses connect with mere things. Is it fair to the senses to compare the intellect's connection with Principles with the senses' experience of physical things? The real question is not that, but whether it is fair to the intellect, and the answer is 'no.' The Principles are deeper, richer, and fuller than the mere visible things, as a horse is richer than its shadow. The knowledge we have through the intellect's connection with the Principles is of a deeper and richer sort than what is merely inferred from the senses.
The Intelligible and the Sensible
Maximus Confessor lists, and connects, several linked pairs, which I have incorporated into a schema below. The first column of this schema relates to the second column along lines just illustrated: the first member of each pair is transcendent and eminent to the second, but also immanent to it.
| Head | Body |
| --- | --- |
| Heaven | earth (3.1-6) |
| holy of holies | sanctuary (2.8-9) |
| intelligible | sensible (7.5-10) |
| contemplative | active (5.8-9) |
| intellect | reason (5.9-10) |
| spiritual wisdom | practical wisdom (5.13-15) |
| knowledge | virtue (5.58) |
| unforgettable knowledge | faith (5.58-60) |
| truth | goodness (5.58-9) |
| archetype | image (5.79-80) |
| New Testament | Old Testament (6.4-6) |
| spiritual meaning of a text | literal meaning of a text (6.14-5) |
| bishop's seating on throne | bishop's entrance into Church (8.5-6, 20-21) |
| Christ's return in glory | Christ's first coming, glory veiled (8.6-7, 18) |
Maximus Confessor's cosmology sees neither a disparate collection of unconnected things, nor an undistinguished monism that denies differences. Instead, he sees a unity that sees natures (1.16-17) in which God not only limits differences, as a circle limits its radii (1.62-67), but transcends all differences. Things may be distinguished, but they are not divided. This is key to understanding both doctrine and method. He identifies the world with a person, and connects the Church with the image of God. Doctrine and method are alike synthetic, which suggests that passages about his cosmology and ecclesiology illuminate anthropology.
One recurring theme shows in his treatment of heaven and earth, the soul and the body, the intelligible (spiritual) and the sensible (material). The intelligible both transcends the sensible, and is immanent to it, present in it. The intelligible is what can be apprehended by the part of us that meets God; the sensible is what presents itself to the world of senses. (The senses are not our only connection with the world.) This is a different way of thinking about matter and spirit from the Cartesian model, which gives rise to the ghost in the machine problem. Maximus Confessor's understanding of spirit and matter does not make much room for this dilemma. Matter and spirit interpenetrate. This is true not just in us but in the cosmos, which is itself 'human': he considers '…the three people: the cosmos (let us say), the Holy Scriptures, and this is true with us' (7.40-1). The attempt to connect spirit and matter might have struck him like an attempt to forge a link between fire and heat, two things already linked.
Knowledge of the Immanent
The word which I here render 'thought' is 'nohsis', cognate to 'intellect' ('nous') which has been discussed as that which is inseparably the home of thought and of meeting God. We already have a hint of a conceptual cast in which thought will be understood in terms of connection and contemplation.
In contrast to understanding thought as a process within a mind, Maximus describes thought in terms of a relationship: a thought can exist because there is a power to think of in the one thinking, and a power to be thought of in what is thought of.[48] We could no more know an absolutely transcendent creature than we could know an absolutely transcendent Creator. Even imperfect thought exists because we are dealing with something that 'holds power to be apprehended by the intellect' (I.82). We say something is purple because its manifest purpleness meets our ability to perceive purple. What about the claim that purple is a mental experience arising from a certain wavelength of light striking our retinas? One answer that might be given is that those are the mechanisms by which purple is delivered, not the nature of what purple is.[49] The distinction is important.
We may ask, what about capacity for fantasy and errors? The first response I would suggest is cultural. The birth of modernity was a major shift, and its abstraction introduced new things into the Western mind, including much of what supports our concept of fantasy (in literature, etc.). The category of fantasy is a basic category to our mindset but not to the patristic or medieval mind. Therefore, instead of speculating how Maximus Confessor would have replied to these objections, we can point out that they aren't the sort of thing that he would ever think of, or perhaps even understand.
But in fact a more positive reply can be taken. It can be said of good and evil that good is the only real substance. Evil is not its own substance, but a blemish in good substance. This parallels error. Error is not something fundamentally new, but a blurred or distorted form of truth. Fantasy does not represent another fundamentally independent, if hypothetical, reality; it is a funhouse mirror refracting this world. We do not have a representation that exists in one's mind alone, but a dual relationship that arises both from apprehending intellect and an immanent thing. The possibility of errors and speculation make for a longer explanation but need not make us discard this basic picture.
Intentionality and Teleology
One of the basic differences in cosmology between Maximus Confessor and our own day relates to intentionality. As it is described in cognitive science's philosophy of mind, 'intentionality' refers to an 'about-ness' of human mental states, such as beliefs and emotions. The word 'tree' is about an object outside the mind, and even the word 'pegasus' evokes something that one could imagine existing outside of the mind, even if it does not. Intentionality does not exist in computer programs: a computer chess program manipulates symbols in an entirely self-enclosed system, so 'queen' cannot refer to any external person or carry the web of associations we assume. Intentionality presents a philosophical problem for artificial intelligence. Human mental states and symbol manipulation are about something that reach out to the external world, whilst computer symbol manipulation is purely internal. A computer may manipulate symbols that are meaningful to humans using it, but the computer has no more sense of what a webpage means than a physical book has a sense that its pages contain good or bad writing. Intentionality is a special feature of living minds, and does not exist outside of them. Something significant will be achieved if ever a computer program first embodies intentionality outside of a living mind.
Maximus Confessor would likely have had difficulty understanding this perspective as he would have had difficulty understanding the problem of the ghost in the machine: this perspective makes intentionality a special exception as the ghost in the machine made our minds' interaction with our bodies a special exception, and to him both 'exceptions' are in fact the crowning jewel of something which permeates the cosmos.
The theory of evolution is symptomatic of a difference between the post-Enlightenment West and the patristic era. This theory is on analytic grounds not a true answer to the question, 'Why is there life as we know it?' because it does not address the question, 'Why is there life as we know it?' At best it is a true answer to the question, 'How is there life as we know it?' which people often fail to distinguish from the very different question, 'Why is there life as we know it?' The Enlightenment contributed to an effort to expunge all trace of teleology from causality, all trace of 'Why?' from 'How?' Of Aristotle's four causes, only the efficient cause[50] is familiar; a beginning philosophy student is liable to misconstrue Aristotle's final cause[51] as being an efficient cause whose effect curiously precedes the cause. The heavy teleological scent to final causation is liable to be missed at first by a student in the wake of reducing 'why' to 'how'; in Maximus Confessor, causation is not simply mechanical, but tells what purpose something serves, what it embodies, what meaning and relationships define it, and why it exists.
Strictly speaking, one should speak of 'scientific mechanisms' rather than 'scientific explanations.' Why? 'Scientific proof' is an oxymoron: science does not deal in positive proof any more than mathematics deals in experiment, so talk of 'scientific proof' ordinarily signals a speaker who has more faith in science than understanding of what science really does. 'Scientific explanation' is a less blatant contradiction in terms, but it reflects a misunderstanding, perhaps one that is more widespread, as it often present among people who would never speak of 'scientific proof.' Talk of 'scientific explanation' is not simply careless speech; there needs to be a widespread category error before there is any reason to write a book like Mary Midgley's Science as Salvation (1992). Science is an enterprise which provides mechanisms and has been given the cultural place of providing explanations. This discrepancy has the effect that people searching for explanations turn to scientific mechanisms, and may not be receptive when a genuine explanation is provided, because 'explanation' to them means 'something like what science gives.' This may not be the only factor, but it casts a long shadow. The burden of proof is born by anyone who would present a non-scientific explanation as being as real as a scientific explanation. An even heavier burden of proof falls on the person who would claim that a non-scientific explanation—not just as social construction, but a real claim about the external world—offers something that science does not.
The distinction between mechanism and explanation is also relevant because the ways in which artificial intelligence has failed may reflect mechanisms made to do the work of explanations. In other words, the question of 'What is the nature of a human?' is answered by, 'We are able to discern these mental mechanisms in a human.' If this is true, the failure to duplicate a human mind in computers may be connected to researchers answering the wrong question in the first place. These are different, as the question, 'What literary devices can you find in The Merchant of Venice[52]?' is different from 'Why is The Merchant of Venice powerful drama?' The devices aren't irrelevant, but neither are they the whole picture.
Of the once great and beautiful land of teleology, a land once brimming in explanations, all has been conquered, all has been levelled, all has been razed and transformed by the power of I-It. All except two stubborn, embattled holdouts. The first holdout is intentionality: if it is a category error to project things in the human mind onto the outer world, nonetheless we recognise that intentionality exists in the mind—but about-ness of intentionality is far less than the about-ness once believed to fill the cosmos. The second and last holdout is evolution: if there is to be no mythic story of origins that gives shape and meaning to human existence, if there cannot be an answer to 'Why is there life as we know it?' because there is no reason at all for life, because housefly, horse, and human are alike the by-product of mindless forces that did not have us in mind, nonetheless there is still an emaciated spectre, an evolutionary mechanism that does just enough work to keep away a teleological approach to origins questions. The land of teleology has been razed, but there is a similarity between these two remnants, placeholders which are granted special permission to do what even the I-It approach recognises it cannot completely remove of teleology. That is the official picture, at least. Midgley is liable to pester us with counterexamples of a teleology that is far more persistent than the official picture gives credit for: she looks at evolution doing the work of a myth instead of a placeholder that keeps myths away, for instance.[53] Let's ignore her for the moment and stick with the official version. Then looking at both intentionality and evolution can be instructive in seeing what has happened to teleology, and appreciating what teleology was and could be. Now Midgley offers us reasons why it may not be productive to pretend we can excise teleology: the examples of teleology she discusses do not seem to be improved by being driven underground and presented as non-teleological.
Maximus's picture, as well as being teleological, is moral and spiritual. As well as having intentions, we are living manifestations of a teleological, moral and spiritual Intention in God's heart. Maximus Confessor held a cosmology, and therefore an anthropology, that did not see the world in terms of disconnected and meaningless things. He exhibited a number of traits that the Enlightenment stripped out: in particular, a pervasive teleology in both cosmology and anthropology. He believed in a threefold anthropology of intellect/spirit, reason/soul, and body, all intimately tied together. What cognitive science accounts for through cognitive faculties, manipulating mental representations, were accounted for quite differently by an intellect that sees God and the Principles of beings, and a reason that works with the truths apprehended by intellect. The differences between the respective cosmologies and anthropologies are not the differences between two alternate answers to the same question, but answers to two different questions, differently conceived. They are alike in that they can collide because they are wrestling with the same thing: where they disagree, at least one of them must be wrong. They are different in that they are looking at the same aspect of personhood from two different cultures, and Maximus Confessor seems to have enough distance to provide a genuinely interesting critique.
Conclusion
Maximus Confessor was a synthetic thinker, and I suggest that his writings, which are synthetic both in method and in doctrine, are valuable not only because he was brilliant but because synthetic enquiry can be itself valuable. I have pursued a synthetic enquiry, not out of an attempt to be like Maximus Confessor, but because I think an approach that is sensitive to connections could be productive here. I'm not the only critic who has the resources to interpret AI as floundering in a way that may be symptomatic of a cosmological error. It's not hard to see that many religious cosmologies offer inhospitable climates to machines that think: Foerst's reinterpretation of the image of God[54] seems part of an effort to avoid seeing exactly this point. The interesting task is understanding and conveying an interconnected web. So I have connected science with magic, for instance, because although the official version is that they're completely unrelated, there is a strong historic link between them, and cultural factors today obscure the difference, and for that matter obscure several other things that interest us.
This dissertation falls under the heading of boundary issues between religion and science, and some readers may perceive me to approach boundary issues in a slightly different fashion. That perception is correct. One of the main ways that boundary issues are framed seems to be for Christian theologians to show the compatibility of their timeless doctrines with that minority of scientific theories which have already been accepted by the scientific community and which have not yet been rejected by that same community. With the question of origins, there has been a lot of work done to show that Christianity is far more compatible with evolutionary theory than a literal reading of Genesis 1 would suggest. It seems to have only been recently that gadflies within the intelligent design movement have suggested both that the scientific case for evolution is weaker that it has been made out to be, and there seems to be good reason to believe that Christianity and evolution are incompatible at a deep enough level that the literal details of Genesis 1 are almost superfluous. Nobody conceives the boundary issues to mean that theologians should demonstrate the compatibility of Christianity with that silent majority of scientific theories which have either been both accepted and discredited (like spontaneous generation) or not yet accepted (like the cognitive-theoretic model of the universe). The minority is different, but not as different as people often assume.
One of the questions which is debated is whether it is best to understand subject-matter from within or without. I am an M.Phil. student in theology with a master's and an adjunct professorship in the sciences. I have worked to understand the sciences from within, and from that base look and understand science from without as well as within. Someone who only sees science from without may lack appreciation of certain things that come with experience of science, whilst someone who only sees science from within may not be able to question enough of science's self-portrayal. This composite view may not be available to all, nor is it needed, but I believe it has helped me in another basic röle from showing religion's compatibility with current science: namely, serving as a critical observer and raising important questions that science is itself unlikely to raise, sometimes turning a scientific assumption on its head. Theology may have other things to offer in its discussion with science than simply offering assent: instead of solely being the recipient of claims from science, it should be an agent which adds to the conversation.
Are there reasons why the position I propose is to be preferred? Science's interpretation of the matter is deeply entrenched, enough so that it seems strange to connect science with the occult. One response is that this perspective should at least be listened to, because it is challenging a now entrenched cultural force, and it may be a cue to how we could avoid some of our own blind spots. Even if it is wrong, it could be wrong in an interesting way. A more positive response would be to say that this is by my own admission far from a complete picture, but it makes sense of part of the historical record that is meaningless if one says that modern science just happened to be born whilst a magical movement waxed strong, and some of science's founders just happened to be magicians. A more robust picture would see the early modern era as an interlocking whole that encompassed a continuing Reformation, Descartes, magic, nascent science, and the wake of the Renaissance polymath. They all interconnect, even if none is fully determined. Lack of time and space preclude me from more than mentioning what that broader picture might be. There is also another reason to question the validity of science's basic picture:
Artificial intelligence doesn't work, at least not for a working copy of human intelligence.
Billions of dollars have been expended in the pursuit of artificial intelligence, so it is difficult to say the artificial intelligence project has failed through lack of funding. The project has attracted many of the world's most brilliant minds, so it is difficult to say that the project has failed through lack of talent. Technology has improved a thousandfold or a millionfold since a giant like Turing thought computer technology was powerful enough for artificial intelligence, so it is difficult to say that today's computers are too underpowered for artificial intelligence. Computer science has matured considerably, so it's hard to say that artificial intelligence hasn't had a chance to mature. In 1950, one could have posited a number of reasons for the lack of success then, but subsequent experience has made many of these possibilities difficult to maintain. This leaves open the possibility that artificial intelligence has failed because the whole enterprise is based on a false assumption, perhaps an error so deep as to be cosmological.
The power of science-based technology is a side effect of learning something significant about the natural world, and both scientific knowledge and technology are impressive cultural achievements. Yet science is not a complete picture—and I do not mean simply that we can have our own private fantasies—and science does not capture the spiritual qualities of matter, let alone a human being. The question of whether science understands mechanical properties of physical things has been put to the test, and the outcome is a resounding yes. The question of whether science understands enough about humans to duplicate human thought is also being put to the test, and when the rubber meets the road, the answer to that question looks a lot like, 'No.' It's not definitive (it couldn't be), but the picture so far is that science is trying something that can't work. It can't work because of spiritual principles, as a perpetual motion machine can't work because of physical principles. It's not a matter of insufficient resources available so far, or still needing to find the right approach. It doesn't seem to be the sort of thing which could work.
We miss something about the artificial intelligence project if we frame it as something that began after computer scientists saw that computers can manipulate symbols. People have been trying to make intelligent computers for half a century, but artificial intelligence is a phenomenon that has been centuries in the making. The fact that people saw the brain as a telephone switchboard, when that was the new technology, is more a symptom than a beginning. There's more than artificial intelligence's surface resemblance to alchemists' artificial person ('homunculus'). A repeated feature of the occult enterprise is that you do not have people giving to society in the ways that people have always given to society; you have exceptional figures trying to delve into unexplored recesses and forge some new creation, some new power—some new technology or method—to achieve something mythic that has simply not been achieved before. The magus is endowed with a magic sword to powerfully slice through his day's Gordian knots, and with a messianic fantasy. This is true of Leibniz's Ars Combinatoria and it is true of more than a little of artificial intelligence. To the reader who suggests, 'But magic doesn't really work!' I would point out that artificial intelligence also doesn't really work—although its researchers find it to work, like Renaissance magi and modern neo-pagans. The vast gap between magic and science that exists in our imagination is a cultural prejudice rather than a historical conclusion. Some puzzles which emerge from an non-historical picture of science—in particular, why a discipline with modest claims about falsifying hypotheses is held in such awe—seem to make a lot more sense if science is investigated as a historical phenomenon partly stemming from magic.
If there is one unexpected theme running through this enquiry, it is what has emerged about relationships. The question of whether one relates to society (or the natural world) as to one's mother or as to raw material, in I-Thou or I-It fashion, first crept in as a minor clarification. The more I have thought about it, the more significant it seems. The Renaissance magus distinguished himself from his medieval predecessors by converting I-Thou relationships into I-It. How is modern science different? To start with, it is much more consistent in pursuing I-It relationships. The fact that science gives mechanisms instead of explanations is connected; an explanation is an I-Thou thing, whilst a bare mechanism is I-It: if you are going to relate to the world in I-It fashion, there is every reason to replace explanations with mechanisms. An I-Thou relationship understands in a holistic, teleological fashion: if you are going to push an I-It relationship far enough, the obvious approach is to try to expunge teleology as the Enlightenment tried. A great many things about magus and scientist alike hinge on the rejection of Orthodoxy's I-Thou relationship.
In Arthurian legend, the figure of Merlin is a figure who holds magical powers, not by spells and incantations, but by something deeper and fundamental. Merlin does not need spells and incantations because he relates to the natural world in a way that almost goes beyond I-Thou; he relates to nature as if it were human. I suggest that science provides a figure of an anti-Merlin who holds anti-magical powers, not by spells and incantations, but by something deeper and fundamental. Science does not need spells and incantations because it relates to the natural world and humans in a way that almost goes beyond I-It; it relates to even the human as if it were inanimate. In both cases, the power hinges on a relationship, and the power is epiphenomenal to that relationship.
If this is a problem, what all is to be done? Let me say what is not to be done. What is not to be done is to engineer a programme to enlist people in an I-Thou ideology. Why not? 'I-Thou ideology' is a contradiction in terms. The standard response of starting a political programme treats society as raw material to be transformed according to one's vision—and I am not just disputing the specific content of some visions, but saying that's the wrong way to start. Many of the obvious ways of 'making a difference' that present themselves to the modern mind work through an I-It relationship, calculating how to obtain a response from people, and are therefore tainted from the start. Does that mean that nothing is to be done? No; there are many things, from a walk of faith as transforming communion with God, to learning to relate to God, people, and the entire cosmos in I-Thou fashion, to using forms of persuasion that appeal to a whole person acting in freedom. But that is another thesis to explore.
Epilogue, 2010
I look back at this piece six years later, and see both real strengths and things I wince at. This was one of my first major works after being chrismated Orthodox, and while I am enthusiastic for Orthodoxy there are misunderstandings. My focus on cosmology is just one step away from Western, and in particular scientific, roots, and such pressure to get cosmology right is not found in any good Orthodox theologian I know. That was one of several areas where I had a pretty Western way of trying to be Orthodox, and I do not blame people who raise eyebrows at my heavy use of existentialist distinction between I-Thou and I-It relationship. And the amount of time and energy spent discussing magic almost deterred me from posting it from my website; for that reason alone, I spent time debating whether the piece was fit for human consumption. And it is possibly theology in the academic sense, but not so much the Orthodox sense: lots of ideas, cleverly put together, with little invitation to worship.
But for all this, I am still posting it. The basic points it raises, and much of the terrain, are interesting. There may be fewer true believers among scientists who still chase an artificial intelligence pot o' gold, but it remain an element of the popular imagination and belief even as people's interests turn more and more to finding a magic sword that will slice through society's Gordian knots—which is to say that there may be something relevant in this thesis besides the artificial intelligence critique.
I am posting it because I believe it is interesting and adds something to the convesation. I am also posting it in the hope that it might serve as a sort of gateway drug to some of my more recent works, and provide a contrast: this is how I approached theology just after being received into Holy Orthodoxy, and other works show what I would present as theology having had more time to steep in Orthodoxy, such as The Arena.
I pray that God will bless you.
Bibliography
Augustine, In Euangelium Ioannis Tractatus, in Nicene and Post-Nicene Fathers, Series I, Volume VII, Edinburgh: T & T Clarke, 1888.
Bianchi, Massimo Luigi, Signatum Rerum: Segni, Magia e Conoscenza da Paracelso a Leibniz, Edizioni dell'Ateneo, 1987.
Buber, Martin, Ich und Du, in Werke,Erster Band Schriften zur Philosophie, Heidelberg: Kösel-Verlag, 1962, 79-170.
Caroll, Lewis, Alice's Adventures in Wonderland, Cambridge: Candlewick Press, 2003.
Dixon, Thomas, 'Theology, Anti-Theology and Atheology: From Christian Passions to Secular Emotions,' in Modern Theology, Vol 15, No 3, Oxford: Blackwell 1999, 297-330.
Dreyfus, Hubert L., What Computers Still Can't Do: A Critique of Artificial Reason, London: MIT Press, 1992.
Edelman, Gerald, Bright Air, Brilliant Fire, New York: BasicBooks, 1992.
Fodor, Jerry, In Critical Condition: Polemical Essays on Cognitive Science and the Philosophy of Mind, London: MIT Press, 1998.
Foerst, Anne, 'Cog, a Humanoid Robot, and the Question of the Image of God,' in Zygon 33, no. 1, 1998, 91-111.
Gibson, William, Neuromancer, New York: Ace, 2003.
Harman, Gilbert, 'Some Philosophical Issues in Cognitive Science: Qualia, Intentionality, and the Mind-Body Problem,' in Posner 1989, pp. 831-848.
Hebb, D.O. Organization of Behavior: A Neuropsychological Theory, New York: Wiley, 1949.
Johnson, Paul, Intellectuals, New York: Perennial, 1990.
Layton, Bentley, The Gnostic Scriptures: Ancient Wisdom for the New Age, London: Doubleday, 1987.
Lee, Philip J., Against the Protestant Gnostics, New York: Oxford University Press, 1987.
VanLehn, Kurt, 'Problem Solving and Cognitive Skill Acquisition,' in Posner 1989, pp. 527-580.
Leibniz, Gottfried Wilhelm, Frieherr von, Ars Combinatoria, Francofurti: Henri Christopher Cröckerum, 1690.
Lewis, C.S., The Abolition of Man, Oxford: Oxford University Press 1950-6.
Lewis, C.S., That Hideous Strength, London: MacMillan, 1965.
Lewis, C.S., The Chronicles of Narnia, London: Harper Collins, 2001.
Margot Adler, Drawing Down the Moon: Witches, Druids, Goddess Worshippers and Other Pagans in America Today (Revised and Expanded Edition), Boston: Beacon Press, 1986,
Maximus Confessor, Capita Gnosticae (Capita Theologiae et OEconomiae), in Patrologiae Graeca 90: Maximus Confessor, Tome I, Paris: Migne, 1860, 1083-1462.
Maximus Confessor; Berthold, George (tr.), Maximus Confessor: Selected Writings, New York, Paulist Press,, 1985.
Maximus Confessor, Mystagogia, as published at Thesaurus Linguae Graecae, http://stephanus.tlg.uci.edu/inst/browser?uid=&lang=eng&work=2892049&context=21&rawescs=N&printable=N&betalink=Y&filepos=0&outline=N&GreekFont=Unicode. Citations from the Mystagogia will be referenced by chapter and line number as referenced by Thesaurus Linguae Graecae.
Midgley, Mary, Science as Salvation: A Modern Myth and Its Meaning, London: Routledge, 1992.
More, Thomas, Thomas More: Utopia, Digitale Rekonstruktion (online scan of 1516 Latin version), http://www.ub.uni-bielefeld.de/diglib/more/utopia/, as seen on 2 June 2004.
Norman, Donald, The Invisible Computer, London: MIT Press, 1998.
Norman, Donald, Things That Make Us Smart, Cambridge: Perseus 1994.
Von Neumann, John, The Computer and the Brain, London: Yale University Press, 1958.
Polanyi, Michael, Personal Knowledge, Chicago: University of Chicago Press, 1974.
Posner, Michael I. (ed.), Foundations of Cognitive Science, London: MIT, 1989.
Pseudo-Dionysius; Luibheid, Colm (tr.), Pseudo-Dionysius: The Complete Works, New York: Paulist Press, 1987.
Puddefoot, John, God and the Mind Machine: Computers, Artificial Intelligence and the Human Soul, London: SPCK1996.
Read, John, 'Alchimia e magia e la "separazione delle due vie",' in Cesare Vasoli (ed.), Magia e scienza nella civilté umanistica, Bologna: Societé editrice il Mulino 1976, 83-108.
Sacks, Oliver, The Man who Mistook his Wife for a Hat, Basingstroke: Picador, 1985.
Searle, John, Minds, Brains, and Science, London: British Broadcasting Corporation, 1984.
Searle, John, The Mystery of Consciousness, London: Granta Books, 1997.
Shakespeare, William, The Merchant of Venice, as seen on the Project Gutenberg archive at http://www.gutenberg.net/etext97/1ws1810.txt on 15 June 2004.
Skinner, B. F., Walden Two, New York: Macmillan, 1948.
Thomas, Keith, Religion and the Decline of Magic: Studies in Popular Beliefs in Sixteenth and Seventeenth Century England, Letchworth: Weidenfeld and Nicolson, 1971.
Turing, Alan M., 'Computing Machinery and Intelligence,' in Mind 49, 1950, pp. 433-60, as seen at http://cogprints.ecs.soton.ac.uk/archive/00000499/00/turing.html on 25 Feb 04.
Watts, Fraser, 'Artificial Intelligence' in Psychology and Theology, Aldercroft: Ashgate, 2002.
Webster, Charles, From Paracelsus to Newton: Magic and the Making of Modern Science, Cambridge: Cambridge University Press, 1982.
Yates, Frances A., The Occult Philosophy in the Elizabethan Age, London: Routledge, 1979.
Yates, Frances A., Selected Works, Volume III: The Art of Memory, London: Routledge, 1966, as reprinted 1999.
Footnotes