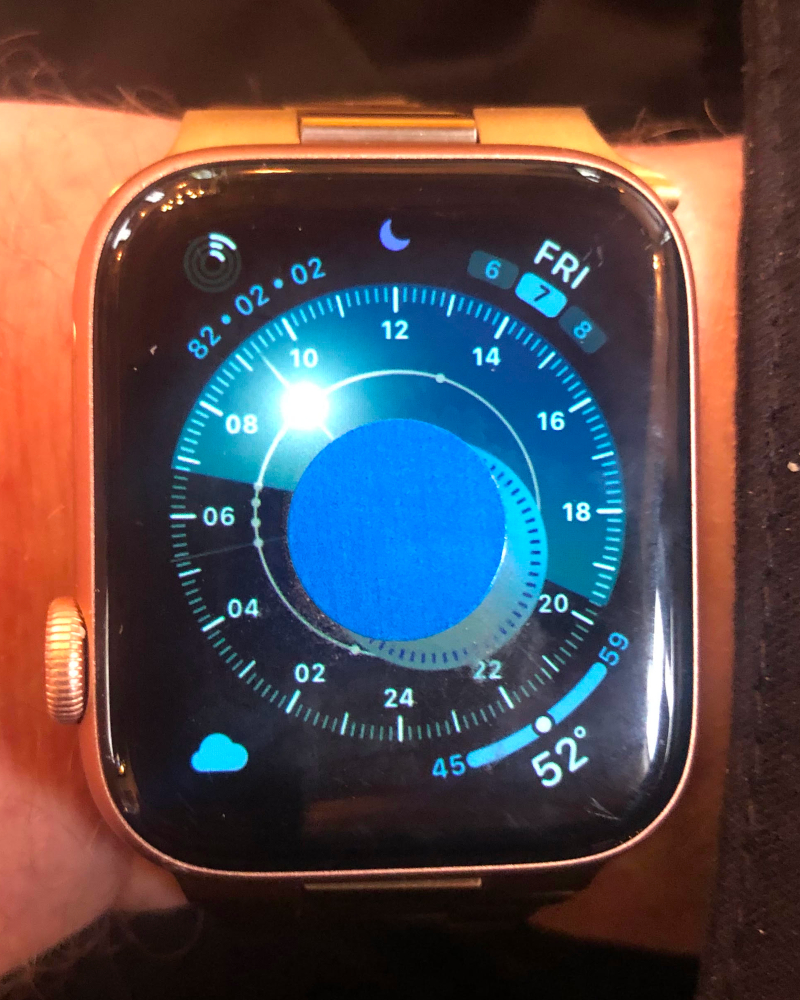 I've wanted a Slow Watch, but besides being expensive, it was a little while before I saw one that looked water resistant.
The reason I wanted a slow watch is because when I've eased up on using my phone, the "stickiest" remaining bit of technology left to me was frequently checking the time.
So I used the default solar watch face (not Clockology, which should make it easy to make a slow watch, but which seems practically used more to keep watches sticky), set it to analogue time so the hour and minute would be easier to cover, put one or two half inch blue dots near the center, and set alarms for when I want to do something at a particular time. And when I really need to know the hour and minute, I tap the calendar complication at the top right.
The result is that my watch is less sticky and does not reward frequent additional checks of the time, and I am one degree less in the thrall of technology.
(The blue dot does get in the way of seeing things besides a watch face, but I've been able to get by with what I need.)