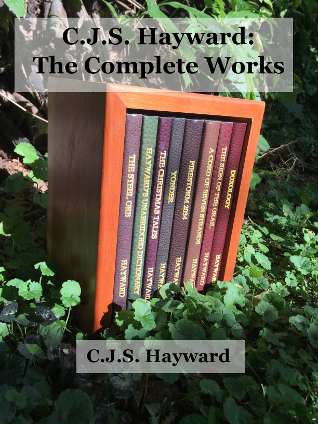 From Falstaff to Herodotus, grace: I send your excellence my manuscript, as revised again, and have returned the Imaginarium. I have tried to envision what life was really like in The Setting, but yet also keep things contemporary. Please send my boots and cloak by my nephew.
Here is the story:
---

Oct 8, 2020, Anytown, USA.
Anna looked at the sky. The position of the sun showed that it was the ninth hour, and from the clouds it looked like about four or five hours until there would be a light rain.
She stood reverently and attentively, pulled out her iPhone, and used a pirated Internet Explorer 6 app to spend deliberate time on social networks: first Facebook, then Twitter, then Amazon. It was the last that offered the richest social interaction.
Technology in that society underscored the sacred and interlocking rhythm of time, with its cycles of lifetime, year, month, and day, right down to the single short hour. But there was a lot of technology, and it had changed things. The road had for ages been shared between pedestrian man and horse. Now, decades after automobiles had taken root, it had to be shared between man, horse, and motorcar. A shiny, dark Ford Ferrari raced by her on the sidewalk. She paused to contemplate its beauty. Then she listened, entranced, as a poor street musician played sad, sad music on an old Honda Accordion.
And in all this she was human. Neither her lord nor she knew how many winters each had passed when they married; neither she nor her lord for that matter knew that it was the twentieth century. She cared for birth and mirth, and she loved her little ones. She did not know how many winters old they were, either. And there was life within her.
And she was intensely religious, and intensely superstitious, so far as to be almost entirely tacit. She knew the stories of the saints, and attended church a few times a year. She lived long under religion's shadow. And her mind was tranquil, unhurried, unworried, and this without the slightest effort to learn Antarctican Mindfulness.
And in all this, she was content. Her family had lived on the same sandlot; more than seven generations had been born, lived, and died without traveling twenty miles from this root. The stones and herbs were family to her as much as men, but this was, again, tacit.
She was human. Really and truly human, no matter what others thought the epoch was.
Then a crow crowed. She looked around, thoughtfully. It was well nigh time to visit her sister.
"But how to get there?" she thought, and then, "I have walked in the opposite direction, and she will be upset if I am even two or three hours late."
Then a solution occurred to her. She reached into her pocket, pulled out her new iPhone Pro, pulled up the Uber app, and ordered a shared helicopter ride.