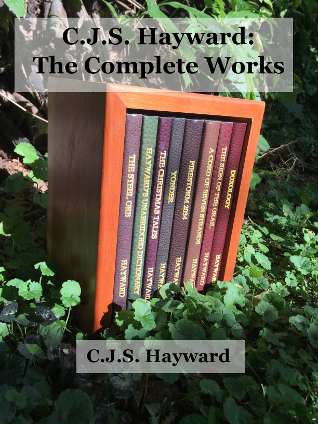 I was given a copy of Singled Out: Why Celibacy Must Be Reinvented in Today's Church. I've read some but not all of it, and I've read the introduction in full. I really have more to say than that the Orthodox tacit response to hearing an Evangelical say, "I've been reading the Fathers" when they have only been reading the Blessed Augustine is, "Ouch!" Saint as he may be, the Blessed Augustine is not any kind of legitimate polestar for navigating the Fathers, and when Singled Out deals with a Tertullian who fell into heresy and gave Augustine a singularly bad precedent, the best thing to say to Evangelicals is, "You do not understand monasticism as it exists in the Orthodox Church." Possibly parts of the book I didn't get to start to bring in quotes from the Orthodox Church's Greek Fathers, but I have not found such a passage and it certainly doesn't set the stage. Alan Perlis said something entirely relevant to Protestants who wish to understand Orthodox monasticism: "The best book about programming for the layman is Alice in Wonderland, but that's just because the best book about anything for the layman is Alice in Wonderland." And the best book for Evangelicals on Orthodox monasticism is decidedly Alice in Wonderland.
I wish to state briefly, and without explanation, that the first step in understanding Orthodox monasticism is understanding it is nothing Protestants can project. One routine moment in a conversation with a respected parishioner, informally called "the godfather of us all" within the parish, came when he had said he wanted to understand Orthodoxy and asked an Orthodox Christian what books to read, was told, "You don't understand Orthodoxy by reading books. You understand Orthodoxy by participating in the services." And if the Orthodoxy of the parish is not something to analyze, it is all the more confusing to understand monastic Fathers without even being Orthodox. Regarding sexuality, for instance, monasticism knows as well as anything else that sex is a powerful impulse, and it has powerful built-in features intended, ultimately, to transform carnal desire into a desire for God. Part of this is an extreme caution in monks' dealings with women, but the same caution is present in the (admittedly less numerous) warnings by Mothers for nuns dealing with men. One nineteenth-century Russian monk compared the Christian living in the world to a wildflower, with the monastic (male or female) compared to a flower that needs to be in a "hothouse" (i.e. a heavily curated greenhouse) to flourish. Marriage is a good and honorable thing, but it's not just marriage where sexuality serves a legitimate purpose. Monasticism does not provide a track where sexual impulses become simply absent or unimportant; it provides a track where sexual impulses are to be one of several areas where the human is transformed according to divine glory.
A theology of failure
My first real point about Singled Out is that is that the introduction does not call for a new theology of celibacy. It calls for an old theology of failure.
Let me take an instance with St. Paul, and for the moment ignore his celibacy completely, which is not my point here. His accomplishments include raising the dead, planting numerous churches, and writing half the volumes of the New Testament. Sometimes people speak of someone having nothing left to prove; on human terms his accomplishments are about as stellar as mortal Christian has achieved. When he wrote 2 Timothy in particular, and knew that his end was near, he had about as much claim as anybody in Christian history to say, "I came. I saw. I conquered." But what he instead says is "I have fought the good fight. I have run the race. I have kept the faith." These words do not bear a whisper of saying, "I achieved." They say instead, "I was faithful."
Saints on the whole are faithful and are not affected terribly differently by success and failure, and this is normative. If we look at school sports, there is a momentous spiritual edifice of sportsmanship, however imperfectly applied: "It's not whether you win or lose; it's how you play the game." Now teams of athletes who have to give a game their best may end up winning remarkably often, but this is not a best strategy of winning. It is a best strategy above winning.
Saints seem to exhibit something like sportsmanship in that they are concerned about being faithful rather than succeeding or failing. This adds a certain tint to the whole moral atmosphere, and saints, which one tries to tell even in a work from the Anabaptist tradition like Martyr's Mirror, show in the living color of story what a holy life looks like. "Every Christian must bear his cross," and this applies to successes and failures alike. Marriage is meant to be blessed by as many children as God is generous enough to give, and childlessness is a curse. Some have said that marriage is not an institution for children to grow up in, but an institution for parents to grow up in. To those who are married with children, the children should be a joy, but raising them is the cross by which parents are to be saved. However, God does not always give this blessing, and to parents who want to welcome children but are not able to do so, childlessness is itself a cross by which the parents to be saved. Lastly for now, I would suggest that if there are people who endorse marriage is normal, and want to be married but end up always a bridesmaid but never a bride, lack of marriage is itself a saving cross. Disrespect for marriage is a sin, and the career path of monasticism provides a practical and valuable resource, nost just to monastics themselves, but also to devout Orthodox families who tend to visit monasteries. But if, as described in Singled Out authors grew up hoping for marriage and their dreams did not come true, what is needed is not a new theology of celibacy but an old theology of failure and the crosses by which we are saved. And so far as I can tell, the authors are entirely innocent of contact with Orthodox monasticism.
I am trying to get to Mount Athos and become a member of a respected monastic community. However, I am not obligated to succeed in connecting with any of the monasteries on the planned pilgrimage. I am furthermore not obligated to succeed in being able to pay for the trip. I am trying, and under the conditions I feel fully obligated to give it my best, but I am not obligated to succeed. (Willing to make a donation?)
Here we are still on the outside porch of Orthodox monasticism, and not on the inside. But I would suggest that the Orthodox understanding of monasticism provides a robust and excellent old theology of celibacy, and also that "every Christian must bear his cross" and the old theology of failure have every relevance to those who seek marriage but do not arrive at it.
Robert A. Heinlein's cult classic Stranger in a Strange Land, a book which was published in 1961, inspired many flower children, and has never gone out of print, is a Western book, and Western in a sense in which most Western Christians legitimately disavow. Early on in the book when Heinlein is loosening up his readers' boundaries, Heinlein has the hero and heroine basically naked together in the strictest innocence and for entirely legitimate reasons, and the reader is invited to judge the cop who has a dirty mind because of what he reads into them being naked together. When the cop needlessly strikes the heroine, the hero kills him with psychic powers, but only after Heinlein assures us that the cop did not strike her as hard as he used to hit his wife. The episode serves as a sort of gateway drug en route to a Utopianism in which promiscuity is fêated, and for the only time I've seen in literature being raped is a helpful and invigorating experience, and while Heinlein grinds the most massive axe against firearms for no explained reason, killing (and cannibalism) become even more casual than promiscuity. Charles Manson, a serial killer who viewed murder as just a habit like smoking a cigarette, denied having read the title at all, although the book's influence was in some circles ubiquitous, and one of Manson's own children bore the hero's first, middle, and last name, "Michael Valentine Smith." All of this makes for a singular profile even as far as Utopias go.
While Heinlein eagerly rips marriage to shreds, there is a covenant (although not called by that name) of "water brotherhood", which is some combination of reinventing marriage, only dumber, and reinventing the Church, only dumber. The "Thou art God!" epiphany Michael shares with the fatherly Jubal and the joke about one worm saying to another, "Will you marry me?" and the other saying, "Marry you? I'm your back end!" are reinventing Hinduism, only dumber. While certain aspects of the book show Heinlein has apparently "taken inspiration" from Hinduism, in the sense a web designer might use as a euphemism from outright theft of their intellectual property, Hinduism itself is deeper than a whale can dive. Now I am not endorsing Hinduism but I recall, if nothing else, words which I thought came from G.K. Chesterton but cannot now trace, that if you are considering world religions, you will save yourself a great deal of time by exploring just Christianity and Hinduism: Islam is just a Christian heresy and Buddhism is just a Hindu heresy. And really, it's not just Hinduism that offers a more interesting theology than Heinlein. Buddhism and Taoism are themselves more interesting than Heinlein's sporadically cherry-picking bits of Hinduism. (And it might at least be helpful to place, "Thou art nothing!" alongside "Thou art God!") I recall one class at Fordham where the professor spoke of speaking with a Hindu scholar (I think he mentioned lots of wine having been consumed), and the professor saying that he was perfectly happy with God being incarnate in Christ, but why only one? (The great teachers in the Western understanding, plus perhaps various mythological figures, are held in Hinduism to be Avatars in which God / gods came down in human semblance; there are points of contact with Incarnation, although those interested in theological exactness might note that the conception of an Avatar is not that of Incarnation but of the kind of Docetism which sees Christ as human only in a deceptive appearance, the Divine Nature being incapable of being made man.) But let me return to incarnation in a moment.
And finally on the point of this Utopian novel, what Stranger in a Strange Land offers is a Gospel, but only a Gospel made dumber. One Christian editor, in personal conversation, talked about choosing the name for an article. Editors often do this better than authors, by the way. The title amounted to "Maximum Christology," which asserted that the findings of the Christological Councils are in every way those of a Maximum Christ: maximally God, maximally human, maximally united, with the divine and human natures maximally distinguished. And some of these heroes are of a sub-maximum Christ figure. As I said in an overly long and complex homily in The Sign of the Grail, the figure of Merlin, if pushed to absolute fullness and depth, becomes the figure of Christ. The same is true of the hero, Michael Valentine Smith. No matter what attacks Heinlein places on Christianity and the morals he falsely assumes to be distinctly Christian (by the way, Christianity is in general much more comfortable about legitimately acceptable touch than Hinduism: if you want touch in Hinduism, Kali's Child comes highly recommended; Kali is a demon-goddess who wears a necklace of skulls and madness is the special blessing she bestows), Heinlein's debt to the Gospel is incalculably greater than his debt to Hinduism. Even the hero's martyrdom owes its debt to Christianity; the Bhagavad-Gita may have Sri Krishna exhorting Arjuna the Conqueror of Sloth to enter a battle and strike those doomed to death; I am out of my depth as far as interpretation of the Bhagavad-Gita goes but martyrdom is celebrated neither on the part of divine charioteer nor human noble, even if some commentators (like Gandhi) held martyrdom in the most profound respect. There is no sense I get that either charioteer or ruler gave his life as a ransom for many, nor that martyrdom is the noblest death to die, nor, so far as I know, planted a Church that we marked by referring to years as AD and BC in its infinite shadow. The whole story is the Gospel made dumber, a point I tried to argue in Looking at Stranger in a Strange Land as a Modern Christological Heresy.
But there is one point of redeeming virtue. Michael, the hero, says, "Happiness is a matter of functioning the way a human being is organized to function... but the words in English are a mere tautology, empty. In Martian they are a complete set of working instructions." And in fact we have such a complete working instructions in monasticism. Now I would like to underscore that marriage is a sacrament and the normal choice it is expected that most Orthodox will follow; I will not extol marriage at length but it is worth extolling, as in this beautiful video about Saints Peter and Fevronia (with English subtitles).
Beggars and the divine
There was one point where I was hospitalized with, among others, a woman (a former ballerina, but that's beside the point), bordering on homelessness. I wondered, "Is there any way I can lighten this cross?" and in fact there was, and I did so when closing out the visit. Part of the difficulty was that she needed to keep track of numerous mostly small items, and that is difficult when homeless. I had an item now not available new, a geeky messenger bag, which was then cheap, easily replaceable, and like nothing else I've found anywhere near the price point. And it had both large capacity and multiple compartments. Before I gave it to her our dealings were polite if distant; we never connected interpersonally. And after her warm thanks, our dealings remained polite if distant; while I struck up a friendship with another guy, she and I never clicked as friends, let alone something romantic. And I really think neither of us was obligated to any friendship.
Then why the gift?
To put things in melodramatic terms, none of us goes to sleep knowing we will wake up. Were I to fall asleep that night in time and wake up in eternity, I would have greatly preferred the bag to be in her possession than mine.
If that sounds melodramatic, read to this apocalyptic passage from the Gospel according to St. Matthew:
When the Son of man shall come in his glory, and all the holy angels with him, then shall he sit upon the throne of his glory: And before him shall be gathered all nations: and he shall separate them one from another, as a shepherd divideth his sheep from the goats: And he shall set the sheep on his right hand, but the goats on the left.

Then shall the King say unto them on his right hand, 'Come, ye blessed of my Father, inherit the kingdom prepared for you from the foundation of the world: For I was an hungred, and ye gave me meat: I was thirsty, and ye gave me drink: I was a stranger, and ye took me in: Naked, and ye clothed me: I was sick, and ye visited me: I was in prison, and ye came unto me.' Then shall the righteous answer him, saying, 'Lord, when saw we thee an hungred, and fed thee? or thirsty, and gave thee drink? When saw we thee a stranger, and took thee in? or naked, and clothed thee? Or when saw we thee sick, or in prison, and came unto thee?' And the King shall answer and say unto them, 'Verily I say unto you, Inasmuch as ye have done it unto one of the least of these my brethren, ye have done it unto me.'

Then shall he say also unto them on the left hand, 'Depart from me, ye who are damned, into everlasting fire, prepared for the devil and his angels: For I was an hungred, and ye gave me no meat: I was thirsty, and ye gave me no drink: I was a stranger, and ye took me not in: naked, and ye clothed me not: sick, and in prison, and ye visited me not.' Then shall they also answer him, saying, 'Lord, when saw we thee an hungred, or athirst, or a stranger, or naked, or sick, or in prison, and did not serve thee?' Then shall he answer them, saying, 'Verily I say unto you, Inasmuch as ye did it not to one of the least of these, ye did it not to me.' And these shall go away into everlasting punishment: but the righteous into life eternal."
It is the clear teaching of Westerners I know who care for the poor that giving money to beggars is making a problem worse, and it is the clear teaching of the Orthodox Church to give something. I've never really heard any Orthodox authority say you should give a lot; the suggestion, without a number being ever stated that I have heard, is that you should give a small amount that is entirely within your power. If they use that money to buy drugs that is no more your fault than it is God's fault for giving you free will that you use to commit abominable sins. Furthermore, I have heard even my relatives pronounce the word "beggars" like they are some kind of disgusting vermin. They are not. When we answer before Christ's throne, we will answer a great deal more for how we have treated homeless beggars than we will for those in our family and our social circles. I personally view beggars as altars by which I may show small kindnesses to Christ.
A monastic living under a vow of poverty may be under a slightly different set of rules. Monastics are said to be "above alms," and to a visitor of the same sex, the words "Is not a word better than a gift?" apply, the point being that you can meet the dues of hospitality even if there is nothing you could give even if you wanted. But the core principle is this unchanged: beggars, like everyone else, are made in the image of God, and the point of becoming a Christian is neither more nor less to become by grace what Christ is by nature. None of us is divine "without any help," so to speak, and the Hindu "Namaste" meaning "I recognize that the innermost part of you is a drop of God," which I have only heard from New Agers (Hindus have treated me with respect enough but they usually greet me with "Hi," "Hello," "Good morning," etc.) is not in the literal sense Orthodox. Christ and Christ alone among mankind is divine by nature. However, Christ's action is to make men divine by grace, and ultimately rise above the wall which separates God and Creation. And in that sense, while Orthodox Christianity does not have a great collection of avatars who are all divine by nature, it does have a great collection of saints who are genuinely and properly divine by grace. Even among the rest of us, what is most at our core may not be directly and properly a drop of God himself, but it is to be created in the divine image: to be human is to be a symbol of God in an extraordinarily profound sense, a symbol that both represents and embodies, so that every act of kindness or cruelty rendered to our neighbor is by that fact kindness or cruelty rendered to Christ. My response to my teacher about "Why only one avatar?" and the teacher clarifying that he meant only real avatars, was more than technically correct on my part. "Divine by grace" is real. It is perhaps not, in terms of origins, something that came to be with "divine by nature" built in, but that is not the point. Heaven will be filled by people who were and will be even more "partakers of the divine nature", genuinely and really divine by means of grace, and this is what we were created for in the first place. We were created to come to a place where the very distinction between Uncreated and created is transcended.
Monasticism as supreme privilege within the Orthodox Church
As I wrote on a social network:
There is a saying that virtue is its own reward, epigrammatic enough that Spaceman Spiff / Calvin wants to teach horrid aliens that virtue is its own reward.

Both physically and spiritually, virtue really is its own reward. Though athletes might train for competitions, the advantages of physical health are not mainly looking better in a swimsuit, but having your body function as it was meant to function and your mind clearer as well. For another example, a recovering alcoholic who has been years sober, or perhaps with slips treated as a real problems and stopped as real problems, the main advantage is not removing the expense of heavy alcohol purchases, nor improved nutrition as alcohol is a genuine nutrient that in large quantities can displace alcoholics' intake of more balanced nutrition, nor the annoyance of other people constantly getting on their case for drinking too much. The chief reward for being years sober is that you have abandoned a suffering you wouldn't wish on your worst enemy: the reward for sobriety is sobriety, including feeling much, much, much better. (I opened with drunkenness in the homily A Pet Owner's Rules.)

But without contradiction to virtue being its own reward, virtue is also the reward of repentance. The Philokalia says that people hold on to sin because they think it adorns them. My understanding is that Evangelicals have said that repentance is an unconditional surrender, and it is. My godfather talked about it as the most terrifying experience at all. God demands an unconditional surrender of us, not for his sake, but for ours. Once we surrender we realize, "I was holding on to a piece of Hell!" The primary Orthodox metaphor for repentance is awakening, and I've been happiest when I've repented of something I've been in the grips of. In one sense I'm at my happiest when I am writing something new. (And in that sense, I wrote, Repentance, Heaven's Best-Kept Secret")

One last point. The terms of monasticism are the terms of the highest privilege the Orthodox Church has to offer. I also expect that it will cut certain sins much shorter, but there is more than a resource I really think I would wiser not decline. Monasticism is spoken of as repentance, and while it is desirable to have tears and the joyful sorrow of compunction, entering monasticism to repent of your sins ideally bears Heaven's best-kept secret. If you repent, however great the sorrow it straightens out your heart, and commonly straightens out the body somewhere along the line. Monks (actually, all of us) are forbidden ambition to seek any ordination, but seeking to become a bishop, besides being a temptation, is a confused way to drop the real treasure in a perturbed haste to grab a consolation prize. God's blessing may be on ordained monks who just want to be monks, such as abbots and bishops, but the highest position of privilege is not that of the highest bishop. It is that of a mere monastic whose sights are set much higher than mere ecclesiastical office. And on that note I wrote A Comparison Between the Mere Monk and the Highest Bishop.

I am not seeking misery. I am seeking great privilege, much greater privilege than my educations.
Monasticism as "a complete set of working instructions"
The Blue Zones, coming out of a study of where people live the longest, identifies certain hotspots of the map researchers originally marked in blue. There are, according to the Wikipedia entry, nine common themes:
Moderate, regular physical activity.
Life purpose.
Stress reduction.
Moderate calories intake.
Plant-based diet.
Moderate alcohol intake, especially wine.
Engagement in spirituality or religion.
Engagement in family life.
Engagement in social life.
On Mount Athos, the place I hope to go, and God willing repent of my sins into great old age, every single one of these things is present. (I do not know if Athos is an unstudied hotspot; Athos is a bit hard to reach even for Orthodox, and possibly it is a curiosity that was unknown.) Now there is not the usual sense of engagement with family life, but a healthy Orthodox parish, let alone monastery, is in a deep sense family and "family" is not simply one metaphor among others. The fact that there are probably fathers and sons, or brothers, or uncles and nephews, on the holy mountain is beside the point. However, I would like to drill down on the least "spiritual" of them all.
In a monastery (see a video of Holy Cross Hermitage that gives monasticism a concrete face), there is prayer in liturgy and prayer in near-constant work, with no divide between sacred and secular. People, or at least young monks, are kept occupied, but this is primarily for their needs rather than the monastery and there are stories of ancient monks who would rather make an enormous pile of baskets every year and burn them than be idle. Like in the blue zones, large amounts of time are spent in moderate activity. And one of the the things I realized is that "fitness nut" level exercise, with one qualification mentioned below, is really a consolation prize compared to always being engaged in obedience. It's a bit like saying, "Well, I don't have leisure in my schedule for a glass of wine with my dinner, so once a week I'll have 100 grams of Everclear." The analogy may break down in that alcohol is hardly a need, but the point stands that sipping one glass of wine with dinner is for most of us good, while blasting a throat-parching payload of 100 grams of absolute alcohol all at once is for most of us dubiously helpful.
The one exception I will mention is that there are cases where people push farther, but in the long term moderate exercise is better than world-class exercise. Remember the former ballerina I mentioned? She wasn't especially old. Top-notch ballerinas don't retire because audiences don't like wrinkles; top-notch ballerinas retire because you can only put that heavy a load on your body for so many years, and the number of years is short compared to normal aging. The usual lifespan is short among an African people that run around eighty miles a day hunting deer by running after it until it collapses from exhaustion; these people don't die old. And I remember one bodybuilder at my high school who looked quite impressive asking if it was healthy to lift weights, and the presentation giver, perhaps insensitively, said that an extra pound of muscle was just as hard on the heart as an extra pound of fat: it may be striking to have incredibly thickly muscled arms and legs, but there's more than an unofficial consensus among women that ridiculously huge muscles are ugly. The human body as a whole is not at its health when those are its proportions. The human body can be pushed to marathons or triathlons, but there are long-term problems that you don't get from hours a day of moderate activity. There are many excesses above near-constant moderate activity that can be sustained at least for a time, but the moderate version is optimal.
And there is a further point I would like to mention, which is simply that the Fathers are very clear that when you are doing an obedience, nine tenths of your attention should be on cultivating and maintaining your inner state, and only one tenth on the physical act. This point was underscored with infinite gentleness when I visited one monastery and the Archimandrite stated that he was assigning obediences for the day and asked if anybody wanted to request anything. I asked him for something with vigorous exercise. He assigned me to work with a monastic aspirant on firewood; what this meant practically was that he and I would work together to gather trees that had been cut up with chainsaws but not further dealt with, and load them into the back of a truck and then unload them at the woodpile. The exercise was delightfully invigorating, and I was able to relieve a partner who was exhausted after being asked to move bigger and bigger and bigger wood; on my end, there were moments where I knew that my weight plus the wood block's weight amounted to well over three hundred pounds, and it was pushing my feet into the ground hard enough that I worried my workboots might come off when I lifted my feet and pulled them out of the mud they were sunk in. But vigorous as that may have been, there was a significant problem: I wasn't really praying that much. When I mentioned this, the abbot expressed deep gratitude for my work, and apologized for his shortcoming with me, saying he had not served me adequately in what he had asked me to do. The apology was, with infinite politeness and gentleness, correcting me for a basic beginner's mistake: doing an obedience without sufficient prayer, and the next obedience he assigned me was something else that was manual labor but not nearly as much force. While the work he assigned was useful to the monastery and would help keep them warm at winter, he was far more concerned about whether the obedience was a practical help to my prayer than what external work I accomplished. And the practice of assigning obediences to visitors is not primarily a message of, "You are staying with us and we would like you to pull at least some of your weight," even if that may also be true, but "We invite you to join us by praying with us in the temple as we sing our prayers, and we would also like to invite you to join us to pray as you engage in prayerful work with us outside the temple." And the work is not secular; it is sacred even if it could be performed in a secular way.
Let's look at the three classic vows.
Obedience
I'm a bit of an outsider looking in as far as monastic obedience goes, but I would prefer that my writing, at least in theology, were something I was working with and receiving a blessing, including periodically being expected to submit.
One sliver of a window came from a remark I needed to explain (as well as translate) to my parents. We were at a Mexican family-run restaurant, and as we were almost heading out the door, I said something that positively lit up the restaurant staff. I said, "La comida esta hecha con amor," possibly making some minor language error; the phrase literally translated was "The food is made with love." Which needed some explanation about why I would say that and why the staff would light up. There is a belief in Mexican culture that food made with love is delicious, while on the opposite end food made in anger and upset will taste terrible and possibly cause indigestion or other nastiness.
That belief is properly part of Mexican culture, but it is of much earlier vintage. One tidbit from monastic literature has a king or someone from a king's court asking an abbot why food at the monastery, which was made from the simplest ingredients, tasted so good, while food at the royal court made with the best ingredients available tasted worse. The abbot said that food at the court could easily be made amidst conflict and anger, while at the monastery everything was done after receiving a blessing; under normal circumstances "obedience" includes monks seeking the abbot's blessing for essentially any action. But this is more than asking permission, or at least more than receiving permission. If an abbot gives a monk a blessing to do something, the monk has not just gotten an OK to move ahead. The abbot has declared the blessing of God, and one result of obedience and submission that asks blessings is that what you do has many more blessings pronounced on it than most non-monastics ever see.
People who are above my pay grade, who know obedience from within, speak of obedience as utter freedom. I'm not in a place to confirm that firsthand, but I believe I've identified an obedience-shaped void in my life. In writing related to theology, what I have to say is tapering down, but even more than that I want to write in an asymmetrical collaboration of obedience where I am writing under a blessing if I write, and not writing but asking a blessing upon my person if I am not giving a blessing to write. Furthermore, and more poignantly, I've been pretty wrong at certain things, and dangerously wrong at that. Part of monasticism that is most repellent to outsiders is that you don't just confess your sins, but you make a daily confession of all your thoughts to your abbot. I want that. I want to be in a situation where I may still be wrong, perhaps very wrong, but the "wrong" is stopped quickly by an abbot who may see red flags much sooner than I do. And I see monasticism as a sort of ultimate privilege in terms of cleaning house spiritually.
There was one class I remember the professor voicing an existentialist sentiment: "Total liberty is the very worst of prisons." On a not entirely unrelated note, Aristotle said, "He who teaches himself has a fool for a master." Political freedoms may be valuable, but they are nothing compared to freedom from one's sin and one's passions. The words "May you have all of the wealth in the world and the health with which to spend it" sound pleasant to begin with but they are pure and simple a curse. Being spiritually in such a state is worse than a physical lack of health, and Orthodoxy tries to develop each person as is best for that specific person. It also, like the lighter-grade analog to older spiritual work found in today's non-directive counseling, stipulates that the spiritual healer is to have no interest or personal benefit in directing a disciple. Binding myself to discipleship is placing myself in the care of a spiritual father whose job description is to help me grow into the greatest freedom there is. And right now I do not know what true freedom is. I am the prisoner and slave of my sins and passions, and a good spiritual father has the keys to unlock that prison. I do not expect every freedom that is available from an abbot. I only expect the one freedom that matters.
Chastity
The chief benefit of celibacy is enumerated by St. Paul. He gives no decisive commandment, but clearly outlines a spiritual advantage to chastity. The married person needs to have a divided attention split between God and spouse. The celibate person is free to have 100% devotion to God.
I might comment briefly that there are three options that can be acceptable, even if it is possible to fail spiritually in all three. The first is marriage, something that is expected of most of the faithful. The second is monasticism, which essentially offers a full complement of spiritual resources meant to entirely maximize the kind of goodness that can stem from celibacy. The third is celibacy outside of monasticism, which is less than ideal but can be appropriate (especially under a theology of failure). I've been in the third option and am presently wishing I had joined monasticism ages ago. But I cannot change the past; I can only influence the present and the future, aiming for monasticism and accepting a possibility of failure.
A few details about sexuality:
While I was researching the the holy kiss, I was assigned, among other texts, to read Foucault's history of sexuality. That's one reading recommendation I should have dropped faster than a hot potato. The text may not be in any sense sexy, but it does porn-style spiritual damage well enough. However, I wish to pull one minor point and one major point.
The minor point is that understanding another age's sexuality is an Alice in Wonderland matter. Meaning that before study you don't understand another world's sexuality and you are wrong about assumptions you don't even have.
In the Greek world, appealed to by those who wish to "re-queer" society, the completion of training might well be a consummation between teacher and pupil. We have dirty jokes about "Confucius say secretary not part of furniture until screwed on desk," but they are "just" dirty jokes, not automatic expectations for practical action. The usual pagan paterfamilias would rape all slaves (male or female didn't matter much) as an assertion of absolute authority over slaves.
And having said this much, I would like to put one particular point pulled from those dreary books: one pagan philosopher was asked, "How often should I have sex?" and answered, "As often as you wish to deplete your energy." This is not an absolute interdiction, nor does it suggest Christian ideas of marriage between a man and a woman, but it provides a profound glimpse into a monasticism in which, on the Holy Mountain, there are no women, nor youths who may look too much like a woman's beauty, and in monasticism there is an exhortation, almost a leitmotif, of "Refrain from embraces."
Sexuality does not become unimportant in monasticism. It becomes an infinitely sharper peak, and it is transformed to unending desire for God.
Poverty
Years before I joined the Orthodox Church, there was a Sunday school type class, and I walked in really wincing, expecting a secular investment lesson and knowing that the parishioner who would be giving it was a lawyer. To my astonishment the substance of his lesson, illustrated and underscored with stories from his professional experience, was to say that the book of Proverbs hit the nail on the head in everything it said about wealth. The one sentence I remember from that class was, "Endowments aren't so great." He asked what it meant to be "independently wealthy," and clarified that what that really meant was "independent from God", and state that seeking God's providence was far better than chasing after more and more wealth.
In my own time I have become more and more skeptical about how much wealth and property give us. My work The Luddite's Guide to Technology, which I'm a bit disappointed hasn't received more attention, has as its premise that individual technologies have both upsides and downsides and that the people selling technologies are a whole lot quicker to sell you on the upsides than on downsides that may be terrible but are often not obvious.
Monasticism is in many ways simply living the Gospel, and the Gospel says, "Do not store up treasures on earth." Monastics take this as straightforward guidance for optimal living. In addition, though I do not know all of what factors into this conclusion, those above my pay grade spiritually seem as quickly to identify monastic poverty with freedom as they are to identify monastic obedience with freedom.
My mother told a story of a friend visiting one of her friends in Puerto Rico. The visitor looked around and said, "You don't have any food in your pantry." The hostess said, "No, I don't, but I will. And why would I need something now? I wouldn't need God."
This may be sharper than monastic communities which look after monastics' needs, but to my knowledge the monastic embrace of poverty is an embrace of God that seeks everything needed from his providence, rather than make an ersatz providence by providing for oneself financially.
I'll take an educated guess that some monastics view their poverty as having gotten rid of a great many things to worry about. Almost, if vulgarly, as a man saying, "I lost 235 pounds in one weekend!"
A note on historical background
To put something baldly, I believe that the iconoclasm of the Reformation was significantly less guilty than the iconoclasm that was rejected by the Seventh Ecumenical Council.
I remember one time going through Spink's Catalogue of British Coins, and watching in horror as the Western understanding of symbol disintegrated across the centuries before my eyes. Originally there were simple figures on coins, but nothing seriously attempting photorealism. Then there was a frenzy of detail that created a "gold penny" (the word "penny" does not automatically mean minimal economic value in the world of those who study coins), and then things settled to such more restrained portraits as adorn coins today.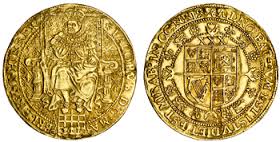 I saw the same horror and the same story as I visited the Cloisters, New York City's medieval art museum built from bits of monasteries from Europe, and saw the same disintegration across the centuries from icon proper to stronger and stronger (or, if you prefer, stranger and stranger) attempts to be three dimensional until paintings started to morph into being half-statue. All of this was in late medieval Europe, and the situation was what an Evangelical might call "bankrupt" or "spiritually dead." Some of this I trace in more detail in Lesser Icons: Reflections on Faith, Icons, and Art.
The icons rejected by iconoclasts in the Byzantine Empire at the time were those of full-blooded Orthodox usage, and iconoclasts then were guilty of rejecting the full force of something good. The icons rejected by iconoclasts in the Reformation were "icons" that had been depleted and dead for hundreds of years. If a Reformation iconoclast were to look at the icons around and say, "All those icons should be burned!" one Orthodox response might almost be, "Ok if I bring matches and kindling?"
Something of the same played out in a disintegration of monasticism into proto-University. The Universities we know were started by monks, if later taken over by Renaissance men; monasteries in the West were great centres of learning. Some people have said that after the Great Schism the West got the head and the East got the heart; I have heard an Orthodox parish priest (incidentally, a parish priest with a doctorate) say, "The longest journey we will take is the journey from our head to our heart." His point is not uniquely monastic, but Orthodox monasticism is very directly intended to help those of us who are too much in our heads to reach our hearts.
The difference between Eastern and Western monasticism came to a head in the dispute between St. Gregory Palamas and the Renaissance man Barlaam. The conclusion reached by the Church, even without an ecumenical council, was that St. Gregory was defending Orthodoxy in what he held, and Barlaam was importing a heresy. I do not claim that Barlaam spoke for the entire Western fashion, nor do I deny the near-certain presence continuities between Western monastic practice and Eastern hesychastic prayer. However, I do assert that Barlaam represented something that was in the mainstream range of Western monasticism and broader trends.
What did Barlaam teach, some readers may want to know. In a nutshell, it was the Renaissance ideal. The answer I would give is, "Something like the liberal arts ideal today," the cultured liberal arts ideal in so many Christian-founded colleges whose apostasy from any sense of Christianity is documented in The Dying of the Light, in a pattern that sheds unflattering light on how effective it is to found a Christian university. Barlaam taught, like a good Renaissance man, that the noblest exercise of human dignity was to reason and philosophize about God. St. Gregory taught that the noblest exercise of human dignity was to behold the uncreated Light of God and directly experience God. Barlaam wanted monastics to be educated and cultured. St. Gregory wanted monks to prayerfully contemplate inner stillness; Barlaam gave the pejorative term "navel-gazing" for one specific way some people have taught stillness. St. Gregory wanted monasticism to remain what it had always been; Barlaam wanted monasticism to adapt to features of what was then in vogue in the broader European cultures.
One interstitial note as I have at least hinted at Orthodox wariness towards the Blessed Augustine: he is essentially a Church Father as an Evangelical who would conceive of a Church Father. He reasons philosophically about God, and constantly references Scripture. Evangelicals may object to the Renaissance, but the Renaissance and Reformation are tangled with each other more than one might, and Barlaam's approach is not irrelevant to Evangelicalism. The Blessed Augustine is an astute philosopher and his analysis has layers of depth, but he doesn't have St. Gregory's strengths. That stated, there are also Church Fathers as a Church Father would conceive of a Church Father. St. Maximos Confessor readily comes to mind, although he's not the easiest author to cut your teeth on. St. John Chrysostom wrote dozens of volumes, too many for most people to really read, but he is an eminently clear communicator.
At this point I am ready to make some comments about Martin Luther that wouldn't have made much sense earlier. Martin Luther took a vow of celibacy and then had the most prodigious exploits of a man who cannot keep his willy where it belongs. Alongside Reformers destroying icons were Reformers "liberating" monastics, many of whom served Luther's pleasures. (It has been said that Luther's doctrine of the "bondage of the will" is not something you get by reading the Bible, but a theological rationalization that absolved Luther of guilt for his exploits.) This much is not in dispute historically; it's just something his Protestant successors are not eager to divulge. (A study of Luther's incontinence provides the concluding chapter for Degenerate Moderns.)
The Reformers attacked what remained of holy icons, and what remained of holy monasticism. We don't quite have 100% conformity here, as there have been (and are) Anglican monastics, the famous Taizé monastery in France, and perhaps others, but there have also been Mennonites who want to have icons. There remain pockets in Protestantism of almost everything the Reformers ever attacked. None the less, monasticism was a healthy bedrock in the east, then started to become shifting sand in the West, and then for entirely understandable reasons, as understandable as initial Protestant iconoclasm, the Reformers saw monasticism as simply not helpful.
My point in mentioning this offensive point is to say that certain things in Orthodoxy are not something that Protestants have weighed in the balance and found wanting but something not encountered in the first place, and furthermore that the oddities of a Roman Church after half a millennium's separation from Eastern Orthodoxy in fact do not speak for Orthodoxy, no matter how strong the subtle temptation fill in understanding of bottom-up Orthodoxy with top-down Roman assumptions. Monasticism in the Orthodox Church is an Alice in Wonderland matter for Protestants.
Repentance
I wrote, Repentance, Heaven's Best-Kept Secret, and I almost wish I hadn't.
Repentance, Heaven's Best-Kept Secret argues that repentance is often a gateway to a completely unexpected and unsought joy.
However true that may be, the real reward for repentance is not a pleasant mood. The real reward, and the reward one should seek most of all, is then untangling and straightening out of one's tangled and sinful soul, and being in a better condition spiritually.
(And by the way, there is nothing mercenary whatsoever about repentance out of the hope of being in a better condition spiritually, and gaining more virtue and being cleansed of more sin. Those are right and proper things one should be seeking as rewards for repentance.)
Repentance is foundational to monasticism, enough so that monasticism is spoken of as repentance. In my partially informed opinion, there may be a case to be made that repentance is more basic or essential to monasticism than even the vows of poverty, obedience, and chastity; and that poverty, obedience, and chastity provide a structure or shelter in which the real work of repentance can grow.
And repentance, and live spiritual life after awakenings of repentance, may be the core reality of why monasticism is the supreme condition of privilege within the Orthodox Church. It is a strong medicine for spiritual health, and I believe it may eclipse even poverty, obedience, and chastity, however cardinally important each one may be.
A Utopia that works
I remember one class, years back, where the professor summarized a Utopian ideal that called for (among other things) turning the oceans to sweet lemonade as "a Utopia of spoiled children." And there seem to be a lot of Utopian visions that end up as Utopias of spoiled children.
I'm not current on Utopian visions from feminists (or, if you would rather put it this way, every feminist author and more that I have read in my studies offers some highly unstable Utopian vision), but Utopian visions by men, without such a restraining hand, call for men to have free and easy access to essentially as many women as they wanted. Not, perhaps, that this is a new feature to the Western form of life of Utopian visions; many pre-Christian giants were polygamists and the Solomon who asked for wisdom and left us three books of the Bible lost his salvation after his prolific efforts in this field. I've read, if only in summary form, of a text suggesting that men are capable of great extraneity, summarized some of the people and objects men have used for sexual pleasure, and concludes that a man who reaches a successful marriage does so by a great deal of restraint and discipline, and not by simply laying the reins of male desire on the horse's neck. And even more offensively, the text suggests that gay men are largely capable of straight marriage, have often tasted heterosexual pleasure, and suggests that the level of discipline for a gay man to have a successful marriage to a woman is really not by leaps and bounds greater than the discipline required of a straight man. (If I recall correctly, the author was not straight. He just chose not to be ruled by base desire.)
Stranger in a Strange Land's Utopian vision has a fatherly Jubal and a main hero male readers should identify with who is some sort of superman with a harem of four (or more) women who all worship him and never seem to make real demands or have real needs. (The living situation reminds of one book, by a counselor a good deal to the left of me, who said that as a counselor in California he has seen people in every living situation you could think of and probably some you couldn't think, and the more he has seen other living situations work out in practice, the more he thinks God's rules are meant to help us and not to harm us.) And the grounds of Heinlein's Utopian living situation places his Utopia as a Utopia of spoiled children where boys do not grow into proper men. I would suggest that the Orthodox concept of marriage is fundamentally more interesting. It calls for something the hero never reaches, at least not before provoking martyrdom. It calls for men (and women) to grow up and act as adults. It calls for self-transcendence
The tale of Saints Peter and Fevronia mentioned earlier has one brief segment where Saints Peter and Fevronia are sailing on a boat, and the man handling the boat starts looking at Saint Fevronia and having ideas. Saint Fevronia tells him to take a bowl and dip it in the water by one side of the boat, and taste the water, and then dip it in the water on the other side and taste it. She asks him if the water tastes the same or different as drawn from the two sides. He says that they both taste the same. She says then, "So it is with women," and asks why he is thinking of her when he has a wife who is just as much a woman. St. John Chrysostom, in decrying a theatre that was largely that day's version of internet porn, or at least awfully uncensored, constantly spoke of theatre that insulted the shared nature of women. There is a tremendous good that is possible in a man being married to one and only one wife. Is there really more good to obtained from more women? Or do you wish to go to the gas station and spill ten or fifteen gallons of gas on the ground because you keep on pumping twice as much gas as your tank will hold?
Monasticism offers a Utopia for mature adults. Stranger in a Strange land lays the reins on the horse's neck. Monasticism reins things in further and offers a path that is even more a challenge to grow to adulthood. Not that it is a denial of sexual desire; no monastic literature I've read assumes monastics are sexless (most seem to assume monks have plenty of hormones to cope with), and the choice made is to provide a supportive environment to restrain sexual desire and then lead sexual passions, among others, to ultimately be transfigured if it is a successful monastic vocation.
Utopias seem to not work out much as perpetual motion machines do not keep working. Perpetual motion machines are attempted out of confusion about basic physical realities, and Utopias are attempted out of confusion about basic spiritual realities. But monasticism is that odd gem of a Utopia that works.
Becoming a true member of this Utopia, if I succeed, will probably be the hardest thing I ever do, but it is the best choice I can make.
(You might also see A Canticle to Holy, Blessed Solipsism.)