Satire / Humor Warning:
As the author, I have been told I have a very subtle sense of humor.
This page is a work of satire, inspired by the likes of The Onion and early incarnations of The Onion Dome.
It is not real news.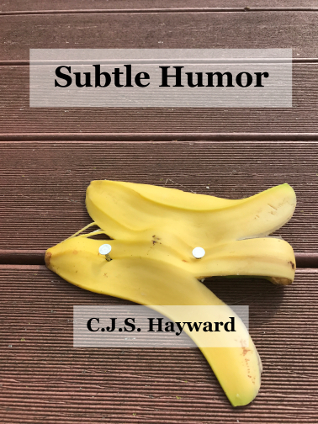 Eight-year-old Uriah Hittite is an African-American boy with a disturbing history. He has been found guilty of single-handed, extended, and wasteful manipulations and draining government resources at a scale comparable to a large and coordinated /b/tard trolling attack.
Like a polished con artist, Hittite manipulated others so deftly they never guessed the bomb he was about to drop. He was reported to be outgoing, friendly and vigorous in physical activity. Neither friends, nor family, nor all the regular doctor visits showed the faintest problem.
Then, shortly after he turned five, he was administered a safe and routine second MMR vaccination, and only then did he tip his hand. And wow, did Hittite pull a surprise!
At first it started as a tiny trickle; he feigned such ordinary sickness as most healthy children do; his birth parents gave him a few days' bed rest in the hopes that that would clear things out. Instead, he started acting worse and worse, to his birth parents' complete bewilderment. Besides remaining symptoms of sickness, he drew into a shell, and his speech became much clumsier. While his birth parents were of limited means and not insured, they did what they should have done immediately and took him to the shelter of a local hospital's emergency room.
The emergency room staff far too trustingly fell to Hittite's deceit, and ran usual tests that failed to produce a medical explanation. Psychiatric staff, experienced as they were, were taken in too. His birth parents continued to foolishly request tests and all but appoint themselves as their little Uriah's own doctors when it became evident that none of the MD's was providing any sort of explanation.
When the birth parents failed to improve the matter, one of the doctors suggested that a change of scenery, without the birth parents' dubious expenses. The birth parents consented to a brief and provisional custody.
Once inside better custody, external settings were better and he received the benefit of highly skilled cult deprogrammers who helped free him of certain needlessly constricting beliefs. This was done at great expense to the State, as deprogramming is difficult enough with grown adults of adequate intelligence, and he refused to communicate even at the level of a boy of his calendar age. It was decided to extend the custody indefinitely.
Finally a diagnostician was willing to call a spade a spade, and identify a classic case of Machiavellian Syndrome by Proxy (MSBP). There was nothing wrong with Hittite physically; he just had a master plan to squander and drain the states' resources. However, with the laws presently in force, you are not allowed to unplug a useless eater. He remains a ward of state, in bed for twenty-three hours each day, not talking with anyone. The total amount he has drained state coffers is in the millions, not counting the expenses of quieting his former parents' inappropriate efforts to regain contact with their former child.
There ought to be a law against demonstrating Machiavellian Symptom by Proxy (MSBP) like this!
Read more of Subtle Humor: A Joke Book in the Shadow of The Onion Dome, The Onion, and rec.humor.funny on Amazon.