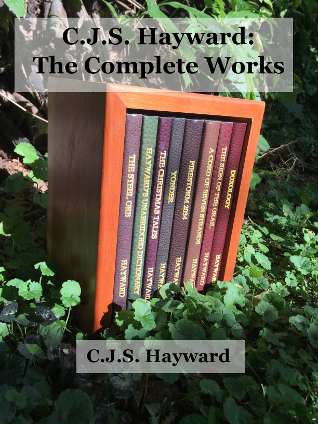 My dear son;
About your last letter, all that you say is true, but the way it is put together is missing something profound.
You say, "Are we not royalty?" Yes, indeed, and there is more to say. We will judge angels. To be human is to be made in a royal image. The oil we are anointed with is cut from the same cloth as the sacred oil anointing prophets, priests, and kings. In English we can say "Sir" and in koine Greek the same word means "Mister" and "Lord." The royal gifts of the Magi, gold an emblem of kingship, frankincense an emblem of divinity, and myrrh an emblem of suffering, are given to Christ and in him extend to the Church. We are indeed royalty, and we are more than royalty.
Now moving on to your second question, "Am I pushing this too far?" That question from you has a guilty-feeling fear to it, awaiting for me to give the real correction. And my answer to that is certain. You are not pushing it too far; you are not pushing it far enough by half. You wonder about being addressed as Your Majesty, and it is my duty to inform Your Royal Highness of something buried in the Ladder, when it says: "Some stand weaponless and without armor before the kings of earth, while others hold insignia of office, shields, and swords. The former are vastly superior to the latter since they are regularly the personal relations of the king and members of the royal household."
You stand weaponless and without armor, and wish for insignia, shield, and sword. You do not understand that you have more and pine for less. And I long for the day when you wish to be addressed, not as "Your Majesty," but as "you," with no insignia needed.
With love,
Your father, Oswald
---
My dear, dear son;
Regarding the question you raised in your last letter, I would remind you of the King of Kings.
Two of his disciples, who had been training for years, asked for as much royal honor as there was to have: to be seated at his right and left hand. And he tries to tell them that he doesn't get it. He, the King of Kings, will never wear royal purple on earth except when he is mocked and abused by brutal soldiers; he will never wear a crown except for a twisted crown of thorns. He asks them if they can bear the sufferings of his kingship, and they blindly assure them that they can. Then he holds an example up to them and says that whoever wishes to be great must be a servant and whoever wishes to be first must be the slave of all.
What people miss in their quest for honor is the greatest gem in the crown: humility. St. Dorotheos advises people to build up their spiritual houses with all different kinds of stone: a stone of prayer here, a stone of almsgiving there, a stone of courage still there. But humility is not one more stone; it is the slime which serves as mortar and cements everything together. And this royal dignity is the bedrock that people miss hoping for royal honors, for something to feed their narcissism. Real honor is not having your narcissism fed; it is humbly rejecting narcissism. Real, industrial strength royal honor is found in the King of Kings, Lord of Lords, and God of Gods:
Let nothing be done through strife or vainglory; but in lowliness of mind let each esteem other better than themselves. Look not every man on his own things, but every man also on the things of others. Let this mind be in you, which was also in Christ Jesus: Who, being in the form of God, thought it not robbery to be equal with God: But made himself of no reputation, and took upon him the form of a servant, and was made in the likeness of men: And being found in fashion as a man, he humbled himself, and became obedient unto death, even the death of the cross.

Wherefore God also hath highly exalted him, and given him a name which is above every name: That at the name of Jesus every knee should bow, of things in heaven, and things in earth, and things under the earth; And that every tongue should confess that Jesus Christ is Lord, to the glory of God the Father.
If you want to know where the glory at the end comes from, look nowhere but the humility at the beginning. If humility is good enough for Christ, let us not consider ourselves too good for it.
Your dearly affectionate father,
Oswald
---
My dear son Basil;
Now I wish to show you a more excellent way.
St. Athanasios wrote of the dignity of man in On the Incarnation: "You know how it is when some great king enters a large city and dwells in one of its houses; because of his dwelling in that single house, the whole city is honoured, and enemies and robbers cease to molest it. Even so it is with the King of all..." Pay attention to how St. Athanasios proclaims the dignity of the human race! The King of Kings is the King for whom every King in Heaven and earth is named. If there is a measure of truth to say that man is the king and priest of Creation, this is because we are created in God's image, and it is the fullness of Truth to know Christ God as King and Lord. It is no accident and no error that the prayers of the Church address God as King, for such he is, incomparably more than any man on earth. Men and kings are as the moon with its reflected light; Christ God is the original Sun, shining in its full glory. If it is a wonder to know men as kings, incomparably greater is it to know Christ God as King of Kings and Lord of Lords.
The Revelation to St. John tells of glorious creatures at the height of creature glory: "And round about the throne were four and twenty seats: and upon the seats I saw four and twenty elders sitting, clothed in white raiment; and they had on their heads crowns of gold... The four and twenty elders fall down before him that sat on the throne, and worship him that lives for ever and ever..." My dear Basil, you are a king, and I hope that Your Majesty can throw his crown before the throne of the King of Kings and Lord of Lords.
Writing with deepest fatherly affection,
Your father,
Oswald